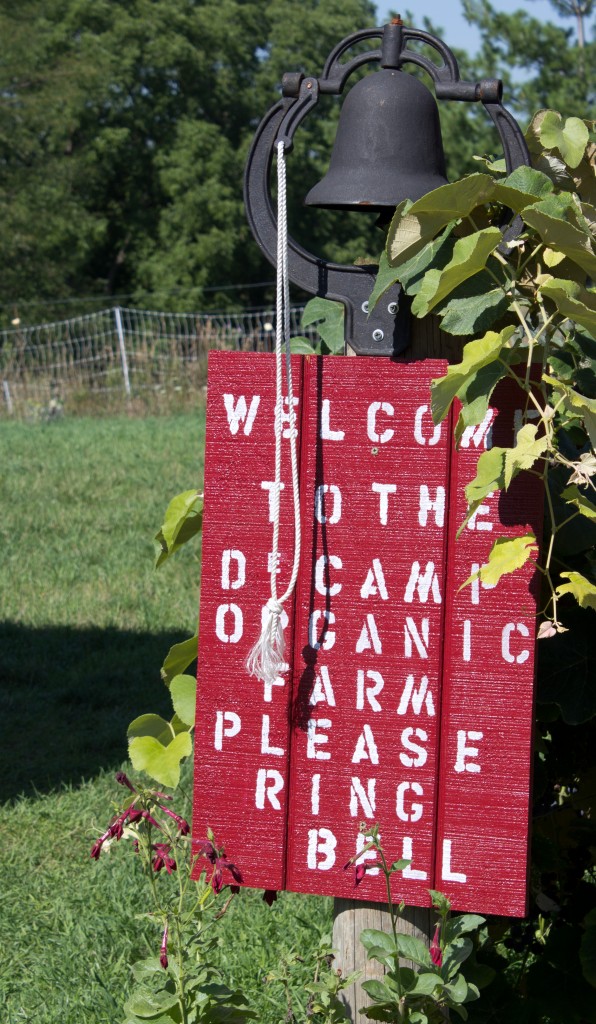 Driving down the back roads of northern Indiana, I happened upon a farm on county road 75 E, owned by Jim and Peggy DeCamp.  They are organic farmers and have been doing so for the past 30 plus years.
This past January, Jim retired from his "day" job and now spends all of his time in the two-acre garden.  "So far, so good," Jim said.
As we walked around the farm on another hot day, there were three cats weaving in and out of my feet.  I will admit, they were rather cute for cats, and friendly.  Jim then told me they have 25 cats in all.  People drop off their unwanted feline animals at his farm, and Jim and Peggy will take them in.  There are several ducks waddling around also.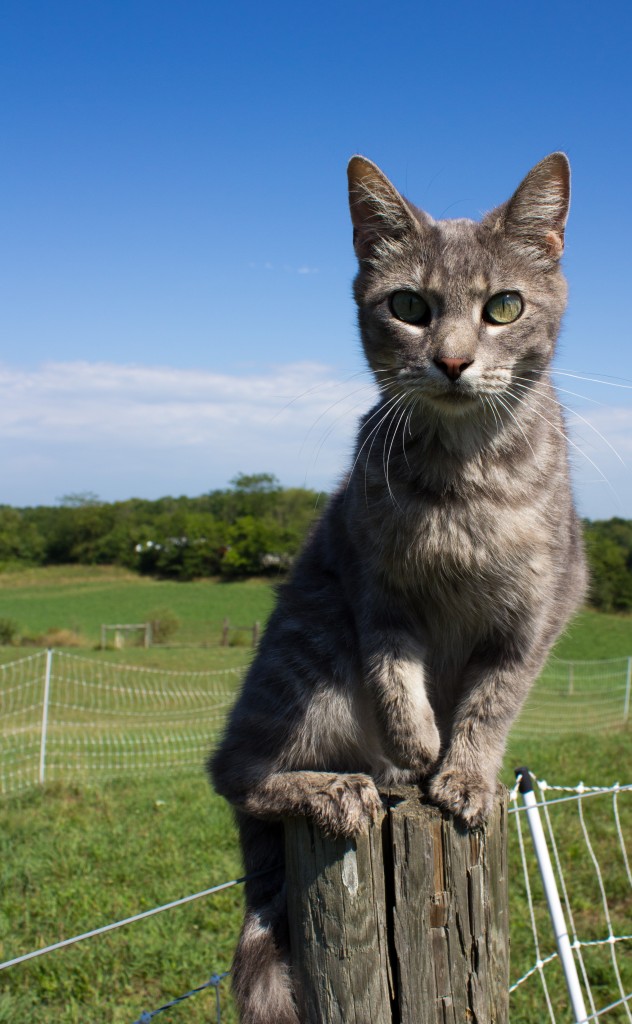 I asked if he felt more people were going organic and he said, "I feel people are attracted by the organic tag and would buy more if the price were cheaper.  There is a small core of people who can only eat organic.  If they don't eat organic, they have stomach problems and skin rashes or whatever."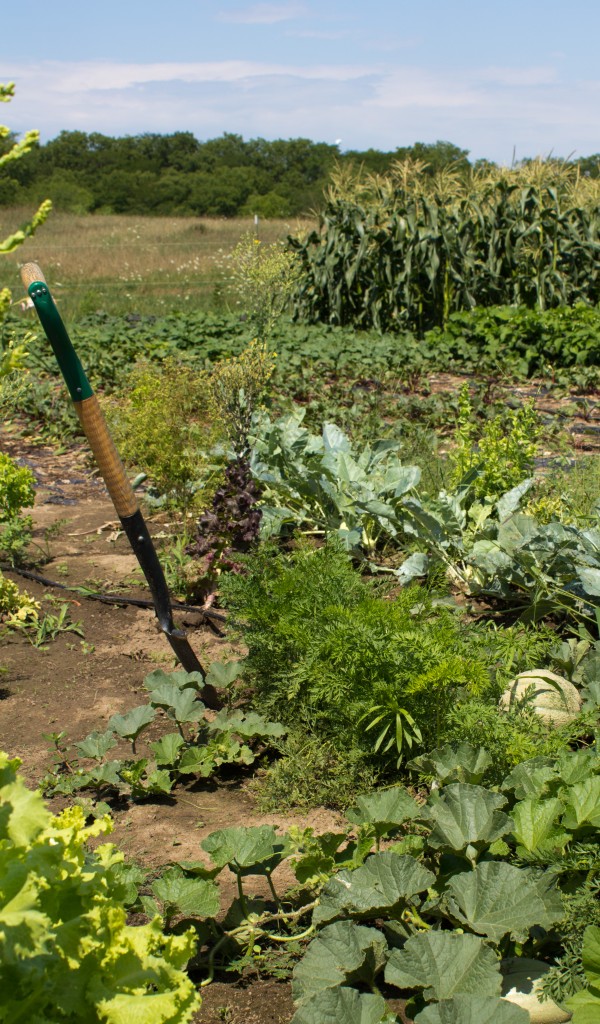 The price is what sells an item.  People want less expensive products and will buy which ever one is the cheapest.  "If I have a bushel of organic tomatoes here for $20.00, and the guy across the street has a bushel of non organic tomatoes for $15.00, 90% of the people will buy the $15.00 tomatoes.  Business has grown quite a bit over the past few years, but I do not believe we as a nation will ever want only organic food," Jim stated.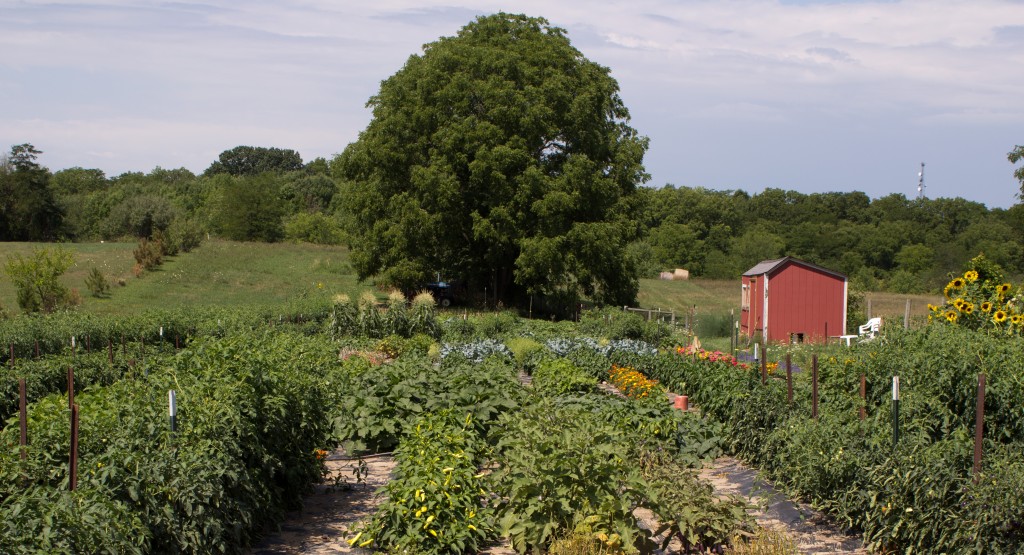 Indiana is gearing up to celebrate their bicentennial in 2016, and has started to promote their "Sustainable Indiana" campaign.  The goal is to get people more aware of organic options and the green aspect of going organic.  Julie, who is working on the campaign and a friend of the DeCamps, asked them what their thoughts were on the subject.  Jim said, "It all sounds real good Julia, but how many people really give a damn?"  "A pretty small percentage," Julia replied.
The DeCamps have a very comprehensive array of vegetables.  There were several different varieties of tomatoes, even a purple cherry tomato, peppers of every kind, regular size corn and the mini corn,  broccoli, a couple of different types of lettuce,  cucumbers, okra, and a type squash that I have never heard of, I could keep going, but you get my point.  The flowers are planted because Peggy likes them.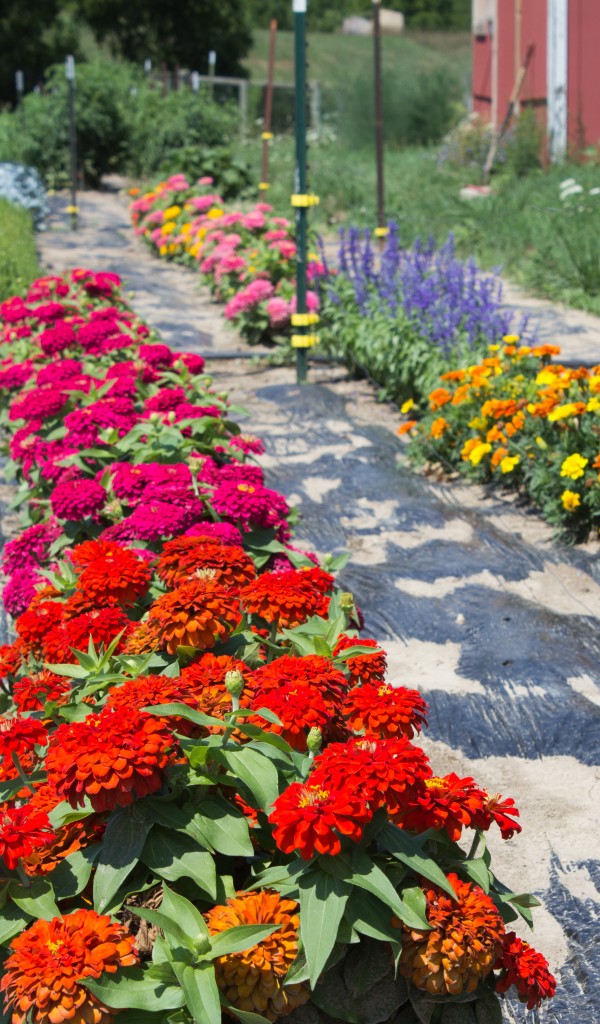 Peggy did research on companion cropping and found that planting basil next to broccoli will keep the little green worms away that normally eat up all the broccoli.  Same for tomatoes. Apparently, they don't like the smell of basil. There is no need for chemicals if you do your homework!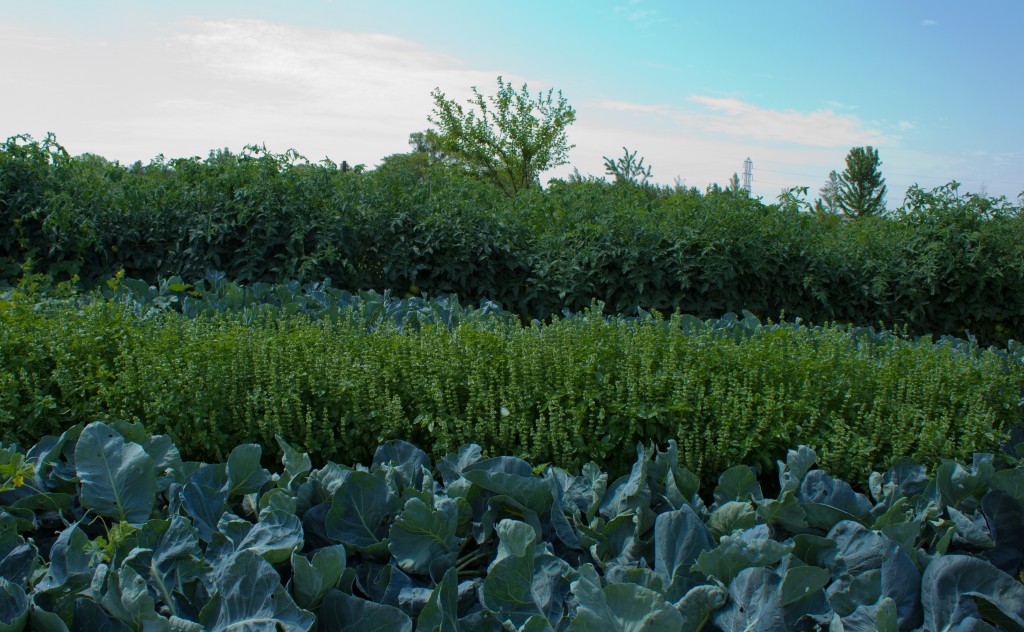 As we wandered to the second garden I could hear music playing.  Jim told me it is to keep the raccoons out.  The electric fence wasn't working any longer and he was told to try music.  For some reason raccoons do not like Rock or Christian music. Go figure.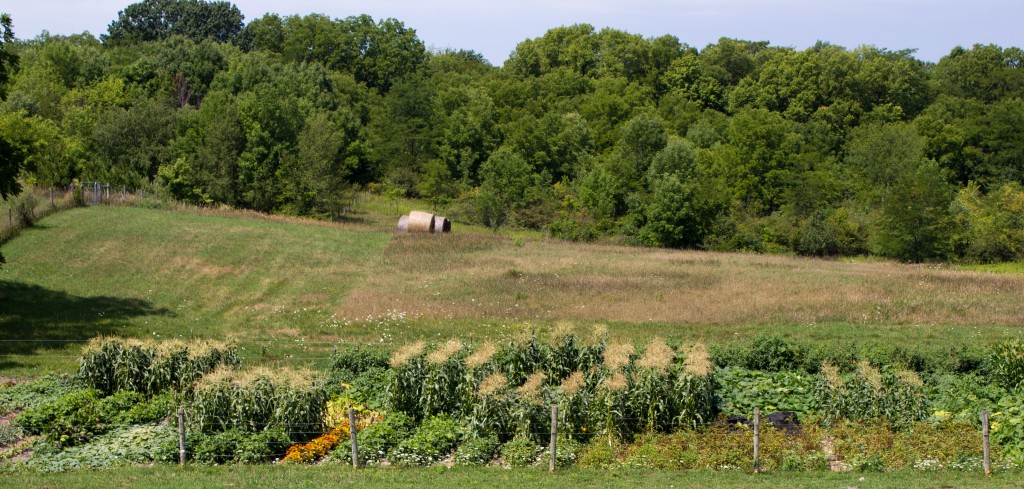 The DeCamps start all of their vegetables except the corn, from seed in the green house in February.  When they reach a certain size, the plants are transferred to 4" pots, then to the gardens after the last frost.  At the end of the growing season the plants are pulled up, irrigation and plastic removed, and the gardens get tilled.  November, December and January are R and R months.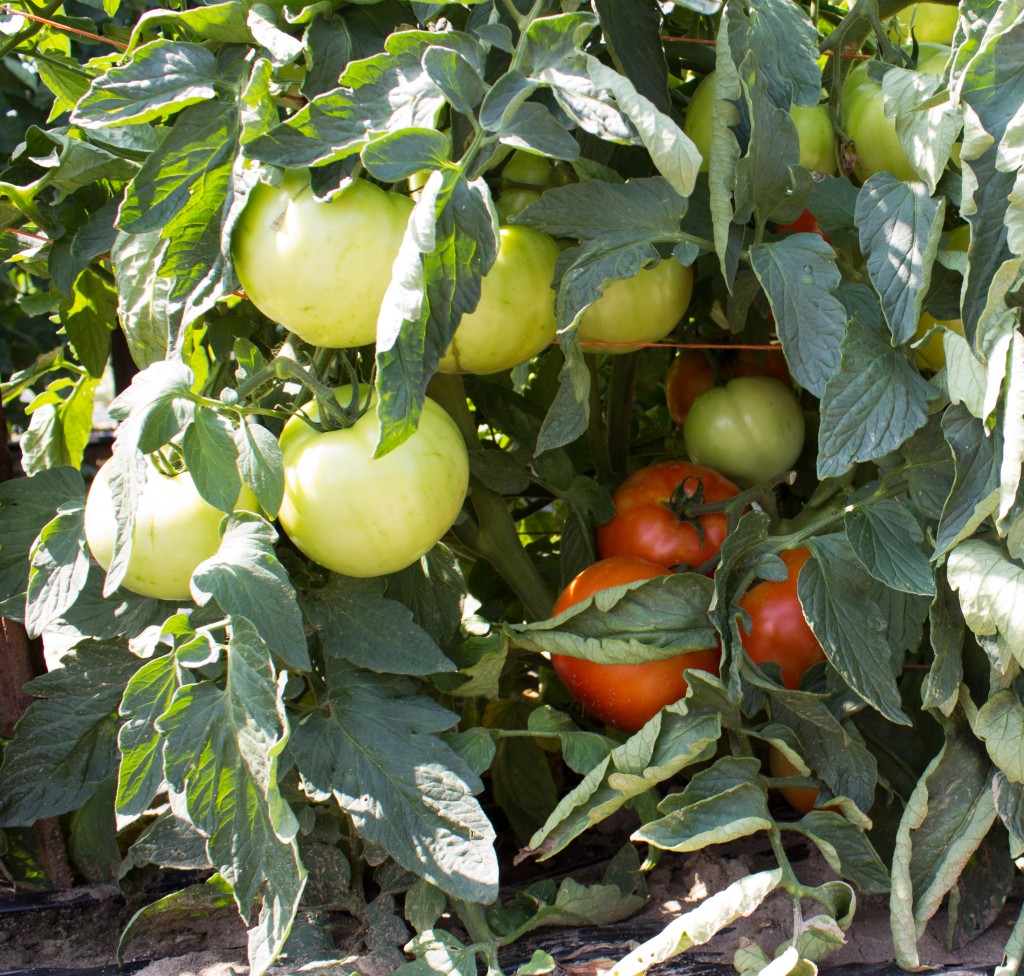 One thing that surprised me the most, the Amish are one of their biggest buyers.  They purchase the DeCamp's produce and sell it at their own stands.
Jim believes that if the United States were to have a catastrophe, and all the grocery stores were closed indefinitely, 60% of the nation would starve to death.  I know I would get real skinny before I figured everything out.
I'm not going to get on my soapbox and start talking about the American diet, this would end up being a 12 page story.  I do want to encourage you to read labels, and understand exactly what you are putting in your body.  Buy organic when you can.  By doing so, you are supporting the small farmer and not the giant chemical company.  I will stop now…
The best little places you will find, are on the map, following the red line.
[donation-can goal_id='keep-me-on-the-road' style_id='default' show_progress=true show_description=true show_donations=false show_title=true title="]