I have NEVER, EVER, EVER wanted to go on a cruise.  Most of my friends think a cruise is the best thing ever.  Not me.  I get horribly sick when on a boat when I can't see land.  I've gotten sick just watching a video of a boat in the ocean and the rocking and rolling they do in the waves.
I have seen the movie "Titanic,"  I know what happens.
PLUS, there are things in the ocean you can't see that will eat you whole! (I've seen "Jaws" too.)
NOPE!  You can have your cruise.  Give me the mountains any day!
Then, my bestie called…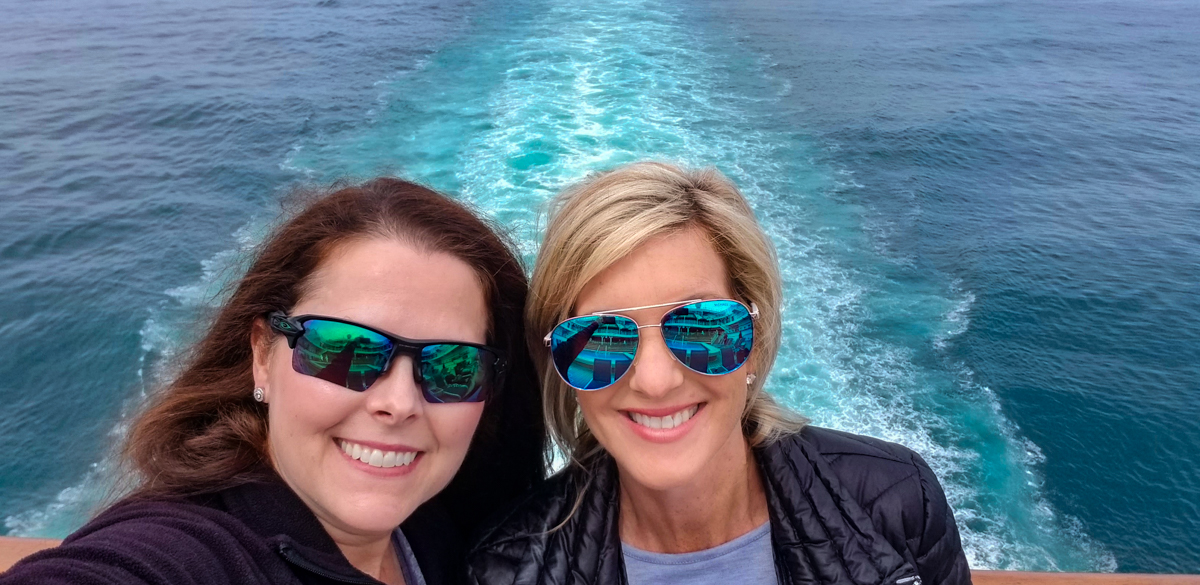 Alaska is breathtaking! I saw just a speck of this wonderfully wild piece of America, but that speck counts, I have now been to all 50 states!
When I do go back, I'll stay for several months in Molly and venture as far north as I can.
Below are a couple of photos from the trip, all of which were taken with my phone, I barely used the big camera!
Did I enjoy the cruise? Absolutely!  The wait staff was very friendly and made sure you had everything you needed. The shows were great, food was plentiful, adult beverages abundant, and excursions were amazing.  Will I take another cruise?  Probably not.  It's just not my thing…
I believe I just learned to never say never!