First thing I noticed was the Swiss plate, then the graphics.  I thought the van had a few young men who were into snowboarding and/or extreme sports.  Then Chris and Sarah emerged from the van.  After introductions and letting me look in their rig, they invited me to join them for dinner that night, I gladly accepted.  I asked how their adventure began…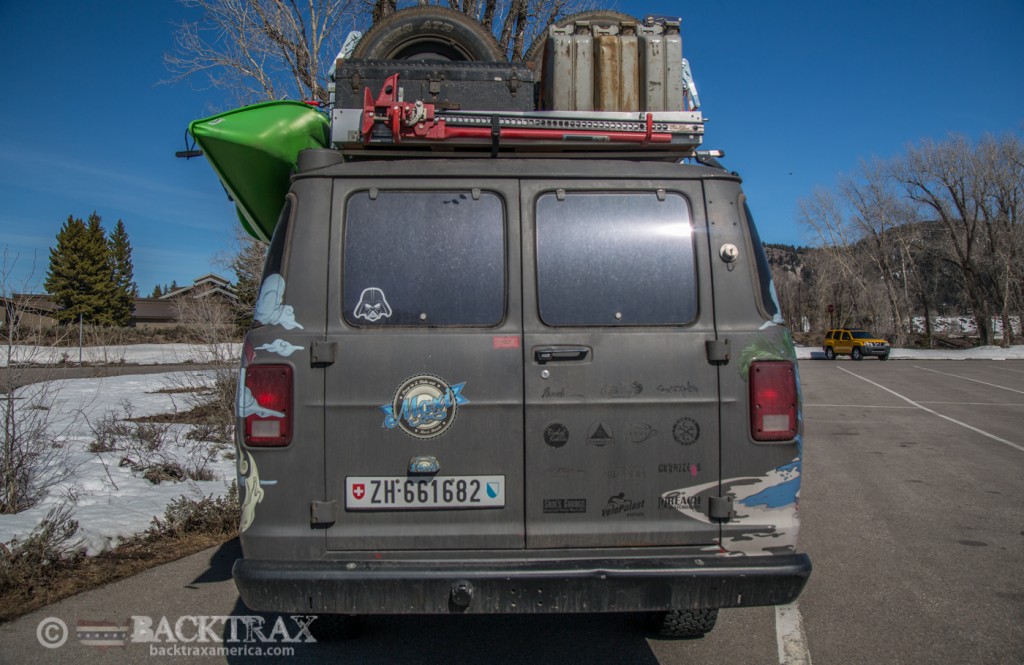 Chris and Sarah had talked of making a trip to the US for a few years, but that is all they did was talk about it.
Then, Christmas of 2013, Chris surprised Sarah with the van. It was time to start planning.  The van is an old Fire truck, it had all of the equipment needed by the Fire Department and of course, was painted red. They completely gutted the van, then, drew out different configurations until they came up with a design that worked with a bed, dinette, sink, small fridge, toaster oven and plenty of storage.  The roof pops up and turns into rooftop camping where they can sleep in warmer weather.
While Chris was working on the van, Sarah was doing the research on what countries they would need visas for, the different insurances that would be required and the various medical requirements. They first thought the trip would take a year, but quickly realized with all of the places they wanted to see, it was going to take two years.  Chris and Sarah spent a lot of time watching documentaries and reading about different places before planning their route.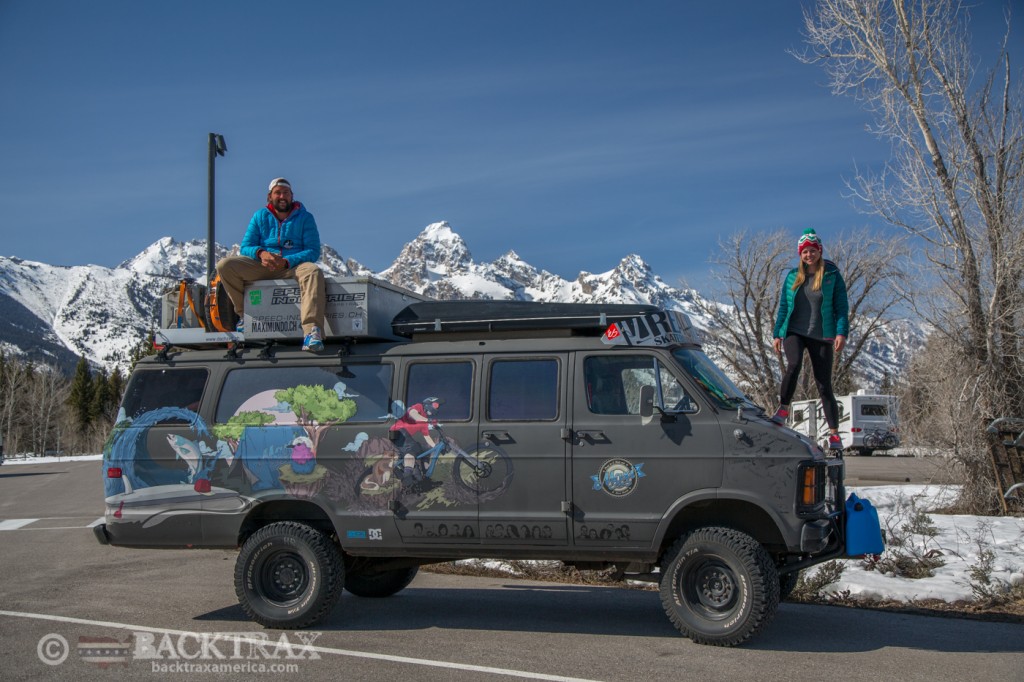 It took two years to finish the van, plan the trip and save the money.  Sarah has been to the US several times with her family, but this was Chris's first visit. 
Sarah said, "Chris hasn't googled any of the places we are visiting, he wants to see it with his own eyes, not from the internet. You can't get disappointed if you don't know what to expect."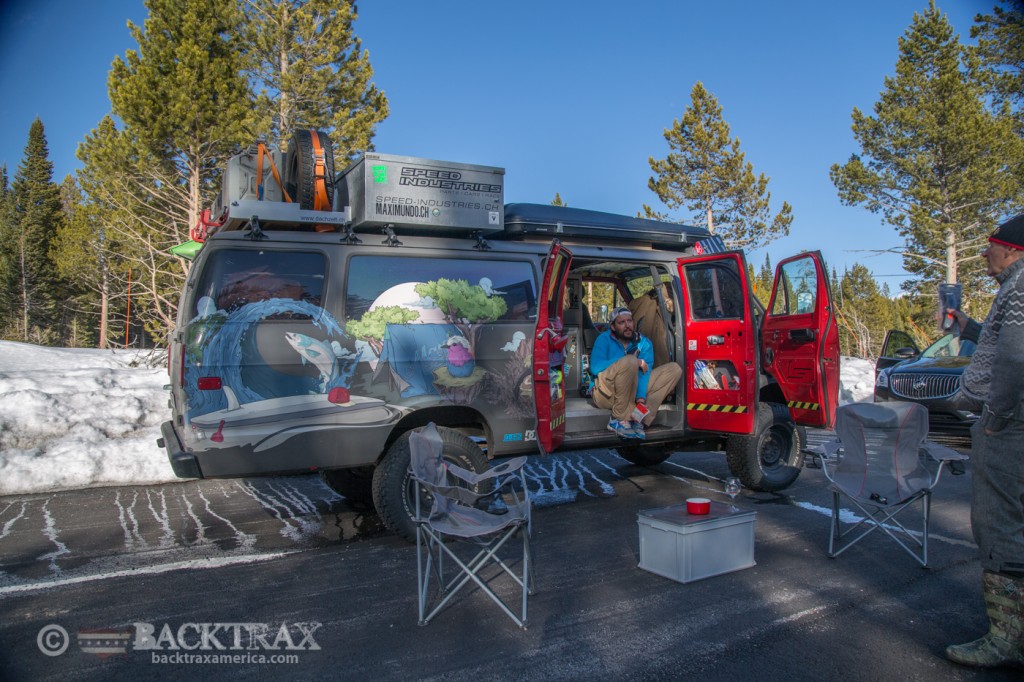 They both had good jobs in Switzerland and quitting their jobs, letting go of their flat and telling their family of their plans were the hardest parts. Chris said, "It's not easy to give up a normal life." I said, "Yes it is!" They laughed.
The van was delivered to Hamburg, Germany where it was loaded on a ship and sent to the US.  It took 2.5 weeks to arrive, they picked it up and took off.  The cost to ship the van was just over $2000.00, which was much cheaper than renting an RV in the states, and the van was theirs, just the way they wanted it and had storage for all of their sporting equipment.  The best part was they were able to ship it fully loaded.
At their farewell party friends and family surprised them with the graphics of their faces along the bottom of both sides. I thought that was pretty cool.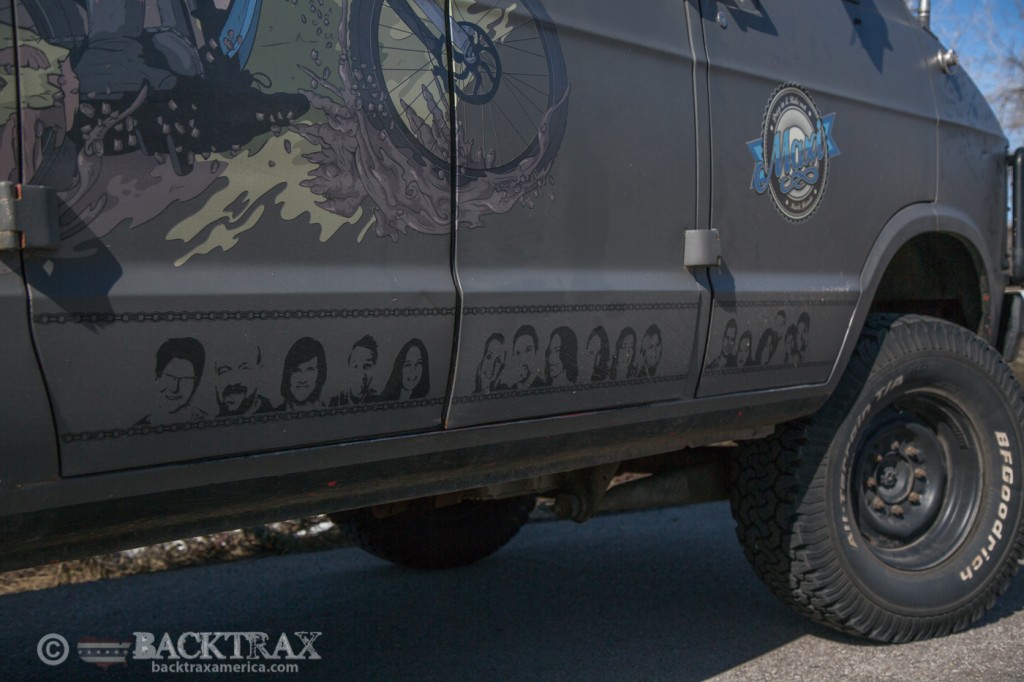 The van is a B350 Maxi and that is where they got the name Maximundo
Sarah has done all of the organization and the planning of the next stop.  She is excited about getting to California so Chris can see it.  They will visit 40 different countries and the next time Maxi has to be shipped will be in Panama when they go to Colombia and Patagonia then again when they go to Asia. From Asia they will drive back to Switzerland. In the first three months they have been in the US, they have seen 20 states, and they are making a list of places they want to come back to.  Utah is definitely on their list.  I can't blame them on that decision.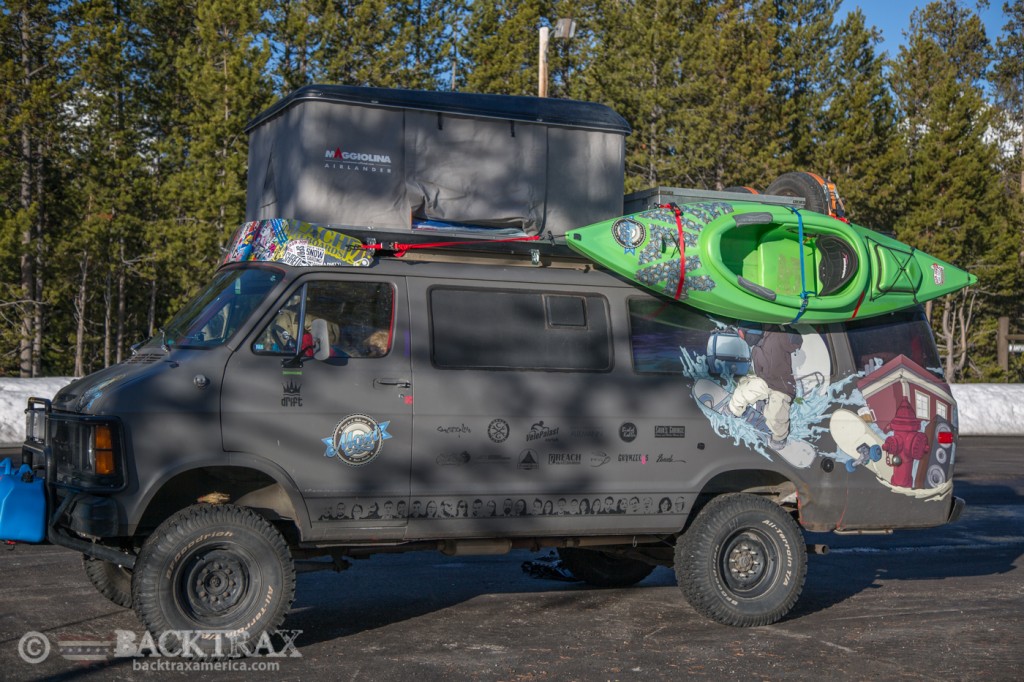 Gas has been the biggest expense, getting 12-14 mpg.  They have to fill up every day to the tune of $40.00 per day.  Chris laughed and said, "The cost is a little bit more than a Prius!" 
Favorite place thus far is Big Bend National Park in Texas, because of the primitive camping and the off-road trails. Next was the East Coast and the panhandle of Florida. 
Chris and Sarah stay in the various State and National Parks as much as possible.  While they were in Utah, they went to The Wave and won the lottery. Talk about luck!  Sarah said a man had been there every year for the past 15 years and has never won. 
Their budget is $100 per day and 100 km which is 60 miles. A little more money was spent in the beginning because a couple of friends from Switzerland came to visit them and they felt it was important for them to give back to the people who helped make this trip possible.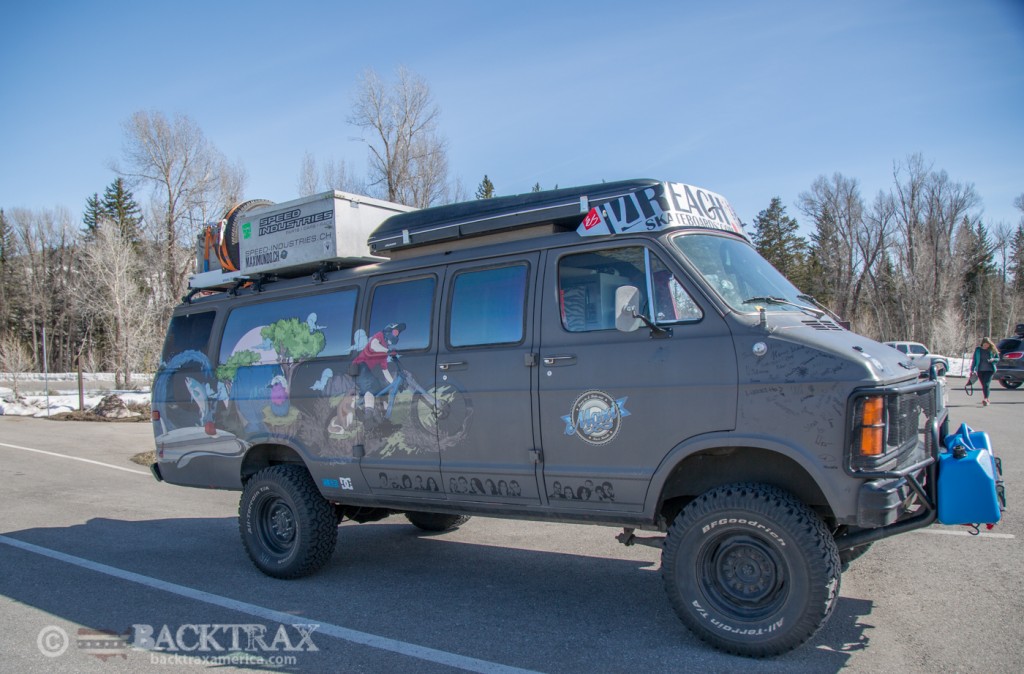 The only problem they have had was being stopped by the police twice, but after they showed their insurance papers the officers ended up talking for quite a while and giving them presents.  Another time they lost a back tire on their way to Nashville.
They have both been surprised on how friendly the people are in the U.S. Sarah stated, "You would never be invited into someones home in Switzerland or Germany after meeting for 5 minutes. We have been invited to stay in people's guest rooms twice!"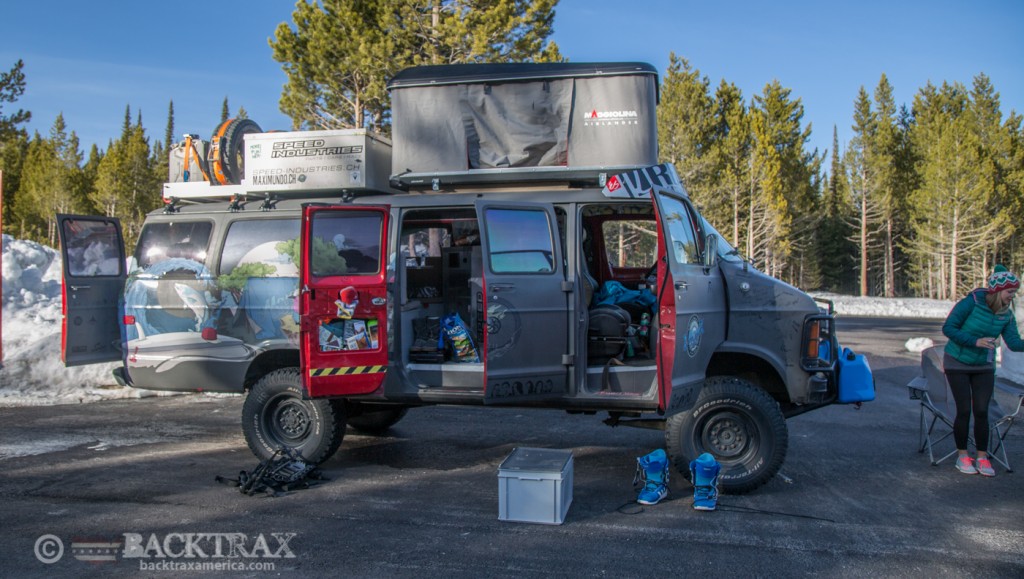 Every three weeks they write a newsletter so their friends can keep up with the adventure. Well, at least they TRY to write a newsletter every three weeks. (I know the struggle all too well.)
I asked what their biggest/best surprise has been in the U.S., Sarah said the State and National Parks, "Americans love nature and take great care of the parks."  Chris said, "Wal-Mart! You can go there at 2:00 a.m. and get anything from a gun to toilet paper!"
I had the opportunity to meet up with Chris and Sarah again in Glacier National Park before their trek to Canada, and had another great week with them.  I hope one day our paths will cross again. 
You can follow Chris and Sarah on facebook: www.facebook.com/maximundo.ch, or on the web: www.maximundo.ch