Bannack Bench Road north dead-ends into Hwy 278.  I turned left onto Hwy 278 and continued north through the small town of Jackson onto Wisdom, MT, where I turned left, again, onto Hwy 43.  I followed Hwy 43, heading northwest.  I hadn't a clue where I was going to pitch my tent or hang my hammock that evening, and I didn't care.  I was drinking in the pure beauty of the pine-covered mountains which flanked both sides of the road.
Hwy 43 came to a dead-end.  As I looked to my left, I saw a, "Welcome to Idaho" sign.  WAIT!! WHAT?!?  With a quick glance to my right, in an attempt to determine where I made the wrong turn, I saw it.  My sign!  You know I had to get a selfie with "the sign."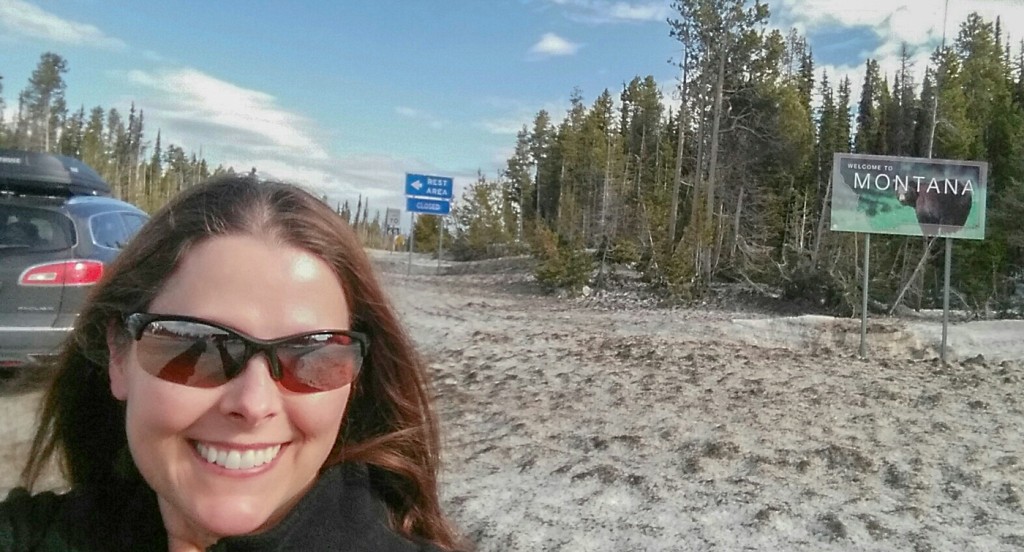 Hwy 93 was the road I would follow for the majority of the day.  As I passed through Sula, MT, I also passed over the Bitterroot River, (think "A River Runs Through It,") which flowed swiftly along the edge of the road.
Continuing north, I arrived in Darby, MT.  Darby, thus far, was the largest town I had seen in Montana, with a population of 737. (4th largest state, #44 in population, I was beginning to believe the statistics.)  I continued.
When I rolled into the city of Hamilton, MT, I felt like I was in a metropolis the size of Houston, TX.  In my very short time in Montana, I had already become accustomed to the lack of people, vehicles, and noise.  I found the visitor center and had a rather long, pleasant chat with the charming host, who also provided me with a plethora of flyers, magazines, and pamphlets.  I found I would be using this bag of goodies heavily during my "Montana Moment."  After a quick stop in the only grocery store I had seen in four days, to replenish provisions I was low on (alcohol,) I was back on Hwy 93.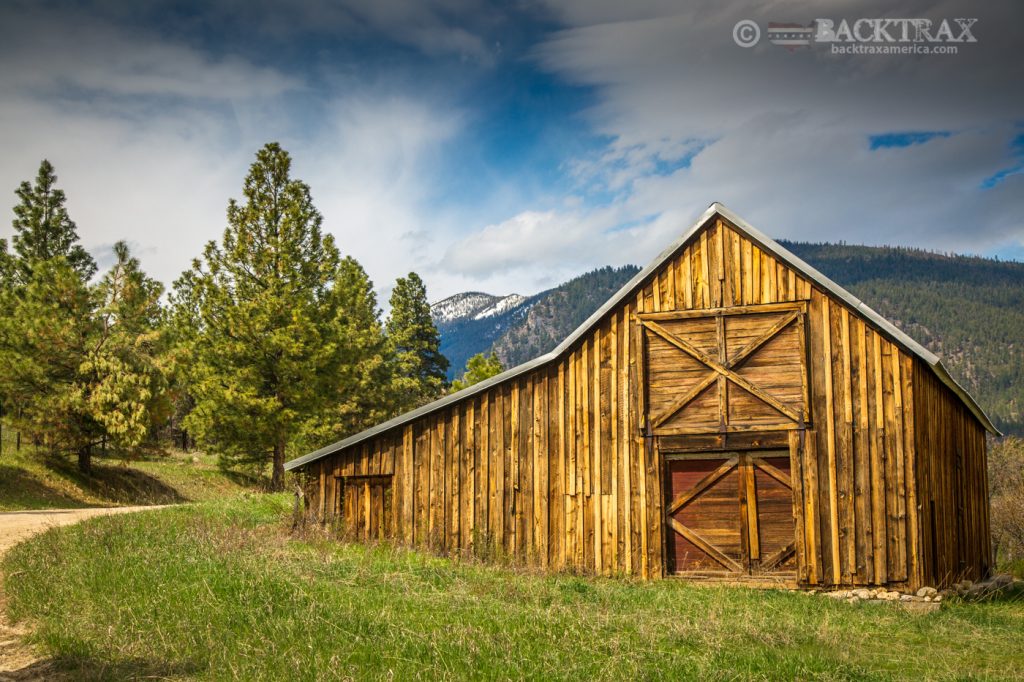 Hwy 93 took me through Victor, Stevensville, Florence, then Lolo.  I turned left onto Hwy 12 in Lolo, and headed towards the "Travelers Rest State Park," to camp for the night.  Now, had I read the State Park magazine I picked up in Hamilton, I would have known there was no camping at the Travelers Rest State Park, so, I turned around, got back onto Hwy 93 and continued North.
Missoula, Montana, WHOA!  I wasn't prepared for the magnitude of traffic and quickly got turned around.  After pulling into a parking lot, I pulled out the bag of information I collected in Hamilton and scanned through the State Park magazine and found the closest State Park, Salmon Lake. I decided I better call first, and glad I did as the park was closed until May.  The closest State Park that was open for camping was Thompson Falls State Recreation Area.  I headed Northwest.
Just past Arlee, MT, I turned left onto Hwy 200, which follows a Peacock blue/green/aqua colored river, the Flathead River.  Crossing the river into Paradise, MT, the river changes to the Clark Fork River.  Several miles later I was in the State Recreation Area, and except for a couple of car loads of teenagers coming in to dig around for mushrooms, I had the park to myself.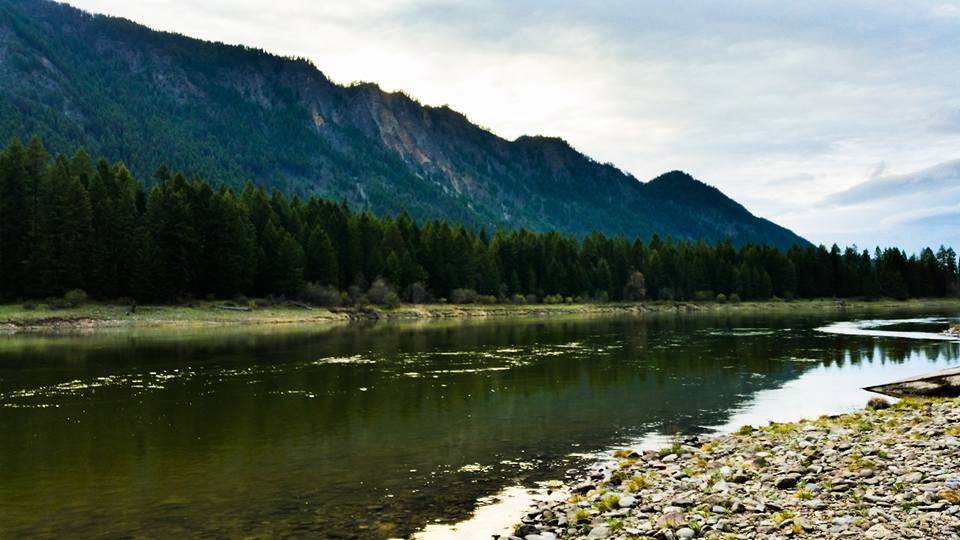 My hammock was hung, dinner cooked, face and dishes washed, teeth brushed, and I was finished for the day.  It was a long day of driving, but when I thought about the small towns I passed through, I couldn't help but smile.  Once again I fell asleep to the sound of the quiet river flowing past my gently rocking hammock.
Travel Tip:  If you plan on camping in the Montana State Parks, make sure you make reservations, or you will more than likely find yourself without a spot.  Most parks open in May and fill-up quickly as the Montana residents reserve their camping spots in January for the upcoming camping season.  Believe me, Montanans love their State Parks and take camping season serious.