The next few weeks were spent getting to know Molly, learning all the ins and outs the hard way, like any other new RV owner.  I was definitely at the bottom of the learning curve!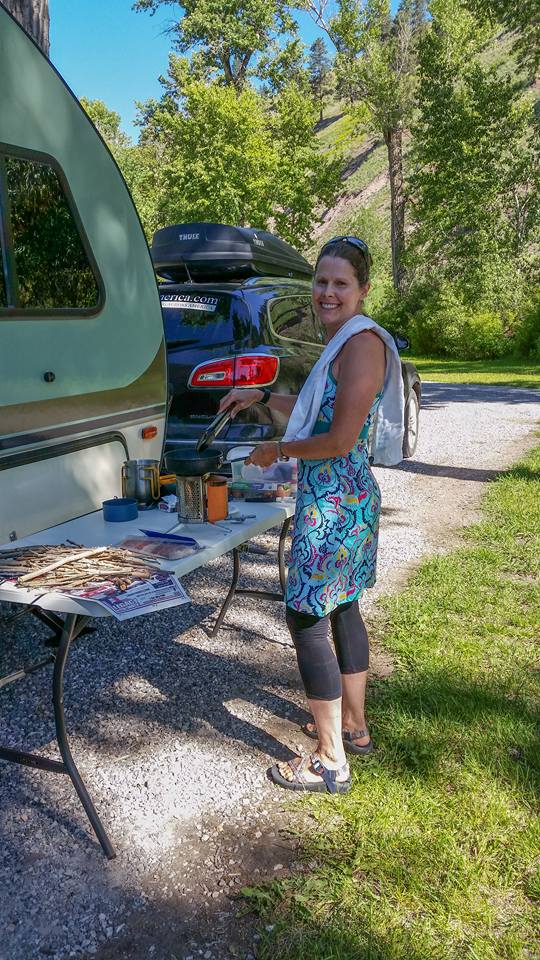 For instance, taking at least 40 tries before backing her into the first camping spot, (and this was with help from the campground host!) then, having to move the next morning because the spot I chose had been reserved by another camper for the weekend.
I thought I was going to cry before I finally got her cockeyed into the new spot!  Or the time I unhitched before chocking the wheels.  Molly lurched backward, away from my car, had I've removed the chains first, Molly would have rolled off the cliff and ended up in a crumpled heap in the valley below.  How about the time I drove away and heard a loud "POP."  I stopped, looked around my car and thought, "hmmm, I don't see anything," so, I drove off.  When I returned I noticed my 7 pin plug stretched out on the ground.  I neglected to remove the plug from my car when unhitching.  Luckily, no damage was done to Molly or Ellie, my car.  All of this was in the first 4 days!
Part of 2016's travels was to follow the Rocky Mountains from Colorado to Jasper, Canada.  My dear friend Sylvia agreed to join me on the Canadian adventure.
Now, just before we left for Canada, Montana got hot, really hot.  Like 94˚ hot.  I don't do hot.
Luckily, Canada was much cooler,  need a fleece cooler.  It's mid-June.  I already love Canada!
While checking into the campground in Golden, BC, there was a sign stating, "NO REFUNDS DUE TO MOSQUITOES!"  What? How bad could they be?  Well, let me tell you, they were bad! Hundreds, thousands, maybe even millions of the blood-sucking, dive bombing, flying jack wipes that will make you look like you have some mad Ninja skills as you try to evade them.  These little flying devils weren't around just at dusk and dawn, they were buzzing you 24/7.  I believe that was the fastest I have ever gotten things set up, even to this day.  The 4 seconds it takes to open the door and step inside will bring in approximately 372 of the little boogers, creating the most insomnious night.
"Oh, THAT'S what you mean. Got it!"
…but the mountains…
The Canadian Rockies are magnificent, majestic, awe-inspiring, make you stop and marvel at their beauty, kind of mountains.  We did more driving than hiking because 12 days just wasn't enough time to take it all in.  Okay, I'm a mountain over the beach, snow over sand kind of girl, but how can you NOT see the beauty in the mountains.
Here are a few of my favorites.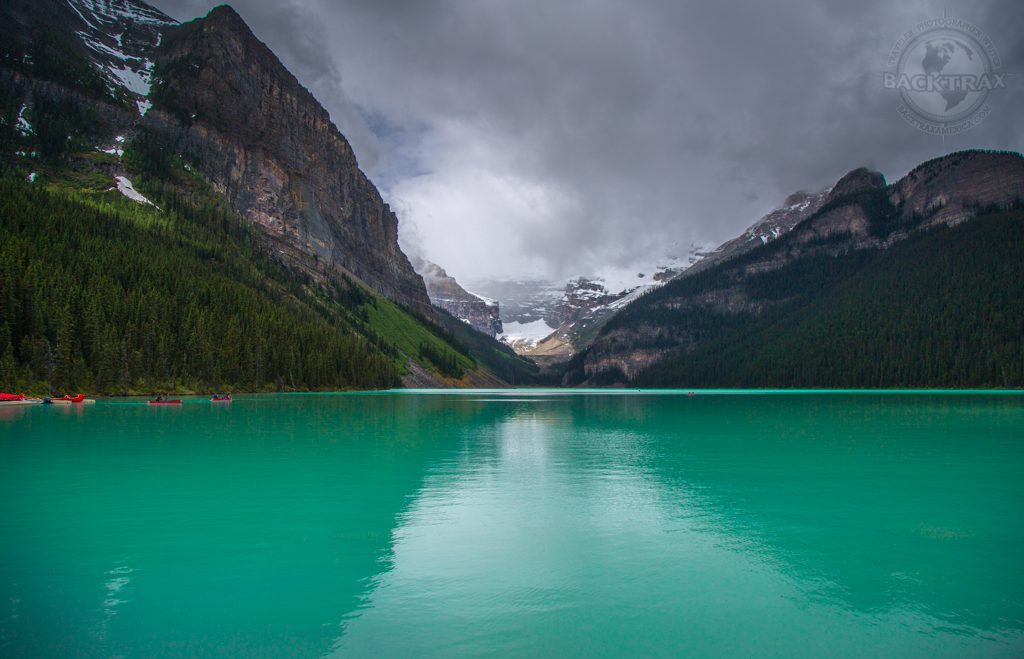 Even though we did SOME hiking, it should have been a lot more.  In a couple of weeks, Sylvia and I would be flying to Germany to hike the Maximiliansweg, a 226-mile hike through the Bavarian and Austrian Alps.  Were we ready?