11 days, 11 stages, 700 bands
WOW! Another Milwaukee tradition, and it is the "World's Largest Music Fest". People travel from all over the country to be here for this event, and I was lucky enough to be home this time to attend this. The big names this year were, Peter Gabriel, Kanye West, Toby Keith, Jason Mraz, Kid Rock, Sheryl Crow, Def Leppard, The Black Keys, Katy Perry, Jason Aldean, Britney Spears and Sugarland.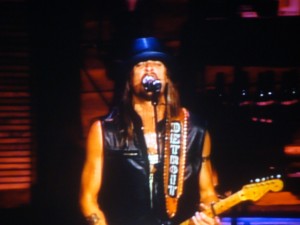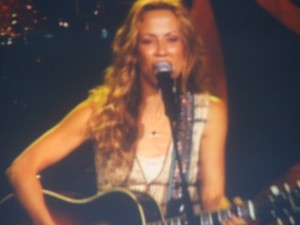 I was fortunate enough to see Kid Rock and Sheryl Crow with my best friend Quynh. That was a fantastic concert, and I met a lot of cool people. We spent the first three hours walking around to the different stages, listening to all the different music, and people watching. It was very clear we were in Harley Davidson country, one stage was named Harley Davidson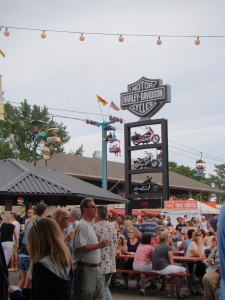 and there were a lot of biker dudes and chicks.
Now you know I'm going to talk about the food. Oh the food! Brats, Wings, Burgers, Pizza, Grilled Chicken, lots of grilled corn on the cob, you name it, it was served. Do you remember smelling the food at the State Fair? Well, multiply that by 50 and you get an idea of how marvellous this smelled. Believe it or not, we didn't eat. We were still full of our Kopp's Jumbo butter burger.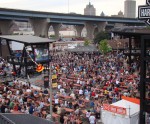 We rode the Sky Glider to get a better idea of how big and packed this place was and what a view we got. This place was definitely packed!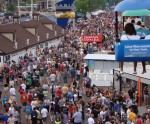 You could see all of the different stages,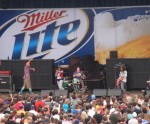 boats sailing on Lake Michigan,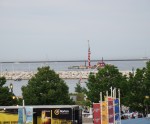 children playing on the playground, a basketball game, and people, people, people. There was a lot of drinking going on, but everyone got along just fine.
All along the lake front people were camping out for the July 4th fireworks.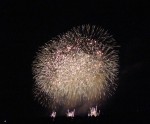 Tents were pitched a week earlier to get the best spot on the lake, and I will have to say that was one of the best firework displays I have ever seen.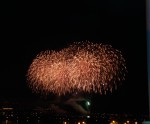 It lasted for an hour but, unfortunately, it was during the Kid Rock concert.
If you want to experience the Largest Music Fest in the World, head to Milwaukee next year in July and I promise you won't be disappointed!
This is my journey…