I am a Yankee. I was transplanted in the south 31 years ago after moving from Germany to Alabama.  A few of the southern thangs, (there is no "i" in thangs down here) have rubbed off on me. Like, "HEY Y'ALL!" Then there is that wonderful concoction called sweet tea, and when you go out to eat, the waitress will ask, "Waadaa ya have to drink?" To which you would respond, "I would like to have a coke."  "Okay, what kind?", she would ask, and you would say, "A Sprite Zero please." Every soda here is called a "coke".
Several years ago, while at one my friend's home for Thanksgiving, Meemaw, (that is southern for Grandma) was making cornbread dressing. Now, being raised in the North, your turkey is stuffed with stuffing. I had never heard of cornbread dressing, even after several years of living here. I am now a HUGE fan of this southern treat  and I make it every Thanksgiving and Christmas. I will have to say, it beats sticking your hand up the backside of a cold turkey with wet bread.
Cornbread Dressing
1 skillet of cornbread, crumbled
2 cups chopped onion
2 cups chopped celery
butter
3 cups stale bread, crumbled (place 8 slices on a cooling rack overnight, they will be stale)
1 Tablespoon poultry seasoning (yes, tablespoon)
1 teaspoon celery seed
1 teaspoon sage (optional)
1 teaspoon salt
3 eggs, well beaten
2 cans chicken broth,  heated (enough to moisten)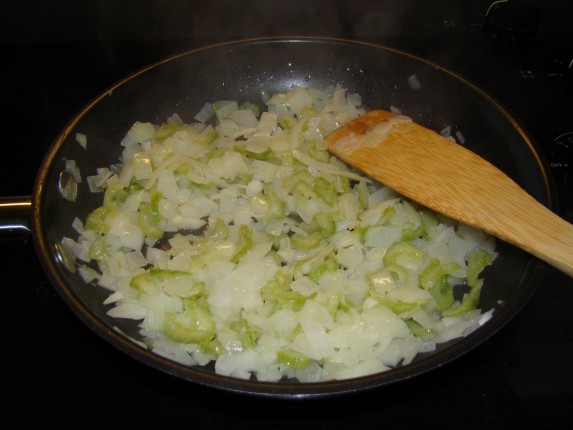 Saute' onions  and celery in butter until soft but not browned. Crumble the bread in a large bowl, add onions, celery, seasonings and cornbread, mix well. Add the beaten eggs and enough heated chicken broth to moisten. You won't need the whole second can of broth. Place in a greased 13 x 9 x 2 dish and cook at 350 for 40 minutes or until nicely browned.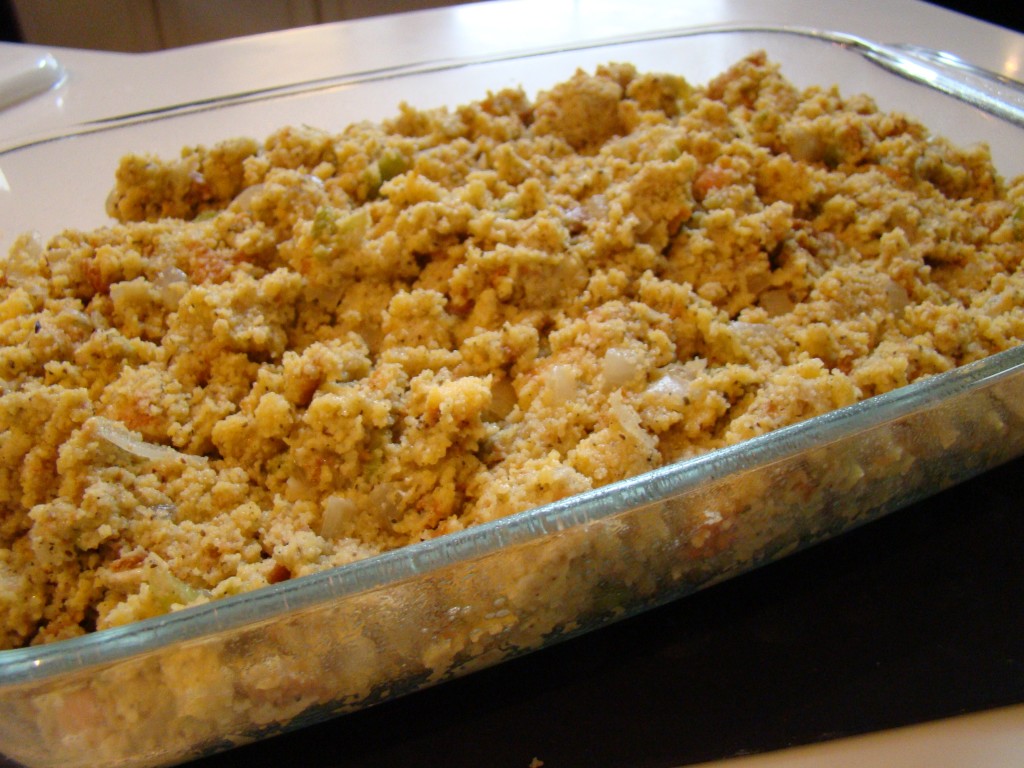 Now, every good southern cook has at least one ,well seasoned, cast iron skillet, and it is a must in any home that fries chicken or makes cornbread.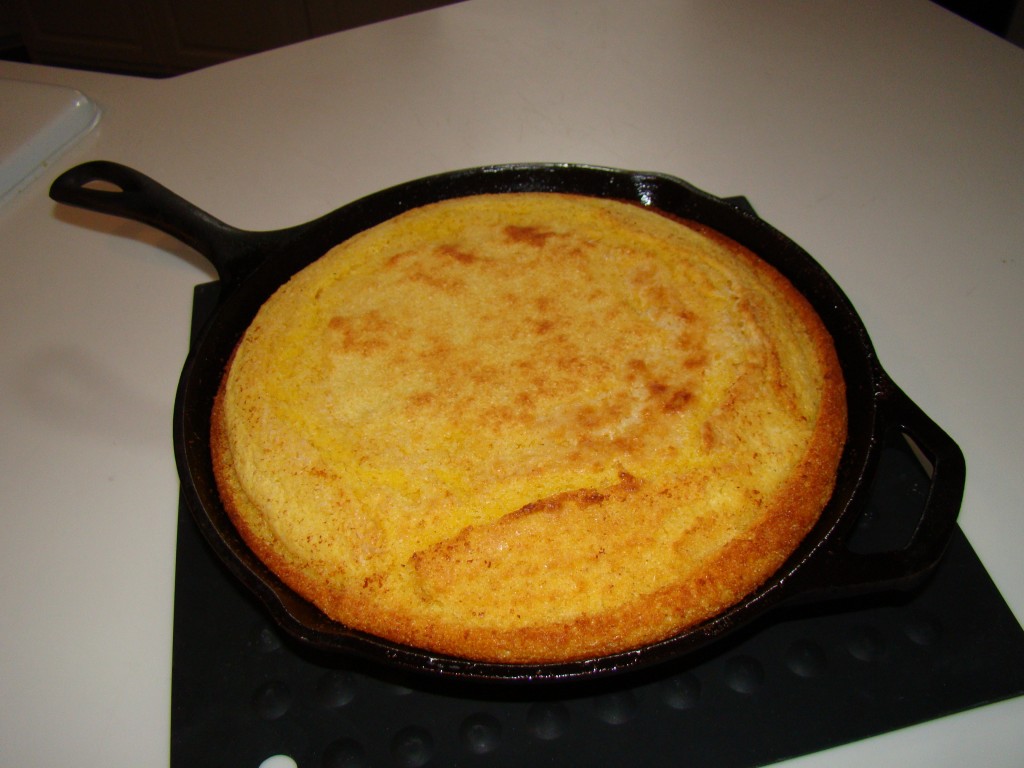 Cornbread
2 cups self-rising cornmeal
2 cups buttermilk
1 egg
1 Tablespoon sugar
1/3 cup  butter
Heat oven to 425. Put butter in cast iron skillet and place in oven. Mix together the first four ingredients. Once butter has melted, tilt skillet to coat sides. Pour mixture into hot skillet and place in oven for 25 minutes or until golden brown.
This is my journey…