For the fourth of July!
June and July are the months for some of the best blueberries here in the south, and when you have your pick of organic FREE blueberries, what should one do…
I give you PIE!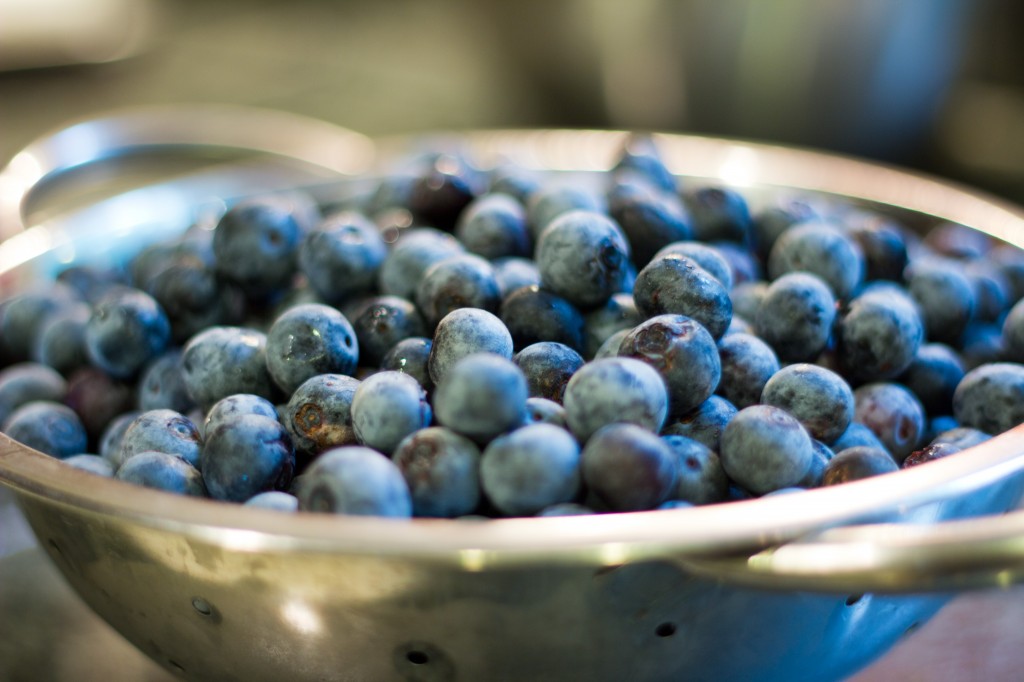 Blueberry pie
6 cups fresh blueberries
3/4 cups sugar
3 heaping tablespoons cornstarch
1/4 teaspoon salt
3/4 teaspoon ground cinnamon (preferably home ground)
1 double crust 9-inch pie pastry
2 tablespoons butter, divided into five pieces
Heat oven to 400˚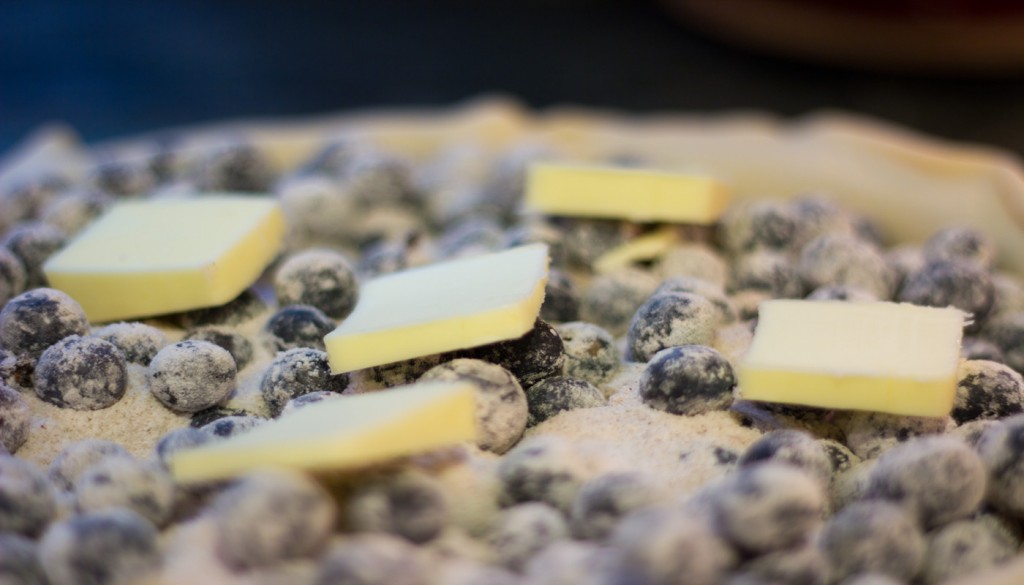 Mix  together the sugar, cornstarch, salt and cinnamon.  Sprinkle over blueberries and gently mix together.  Line a DEEP DISH pie plate with one of the pie crusts.  Pour berries into the crust, and dot with the butter.  Take remaining crust and cut into even 3/4″ strips and make a lattice top.  Crimp and flute edges.
Place pie onto the middle rack of the oven and bake for 40 – 50 minutes or until the crust is golden brown and berries are bubbling. You might have to cover the edges of the crust with foil to keep from browning too much.