There was a knock on the door at 6:00 a.m.  It was pouring rain,  a decision was made that we would catch the bus to Domodossola instead of making the hike in the rain.  It wouldn't be fun having to travel back to the states with wet gear.
I had the window over my bed open and remembered wiping my face a few time during the night.  I didn't know it was raining.  Yes, I was that tired.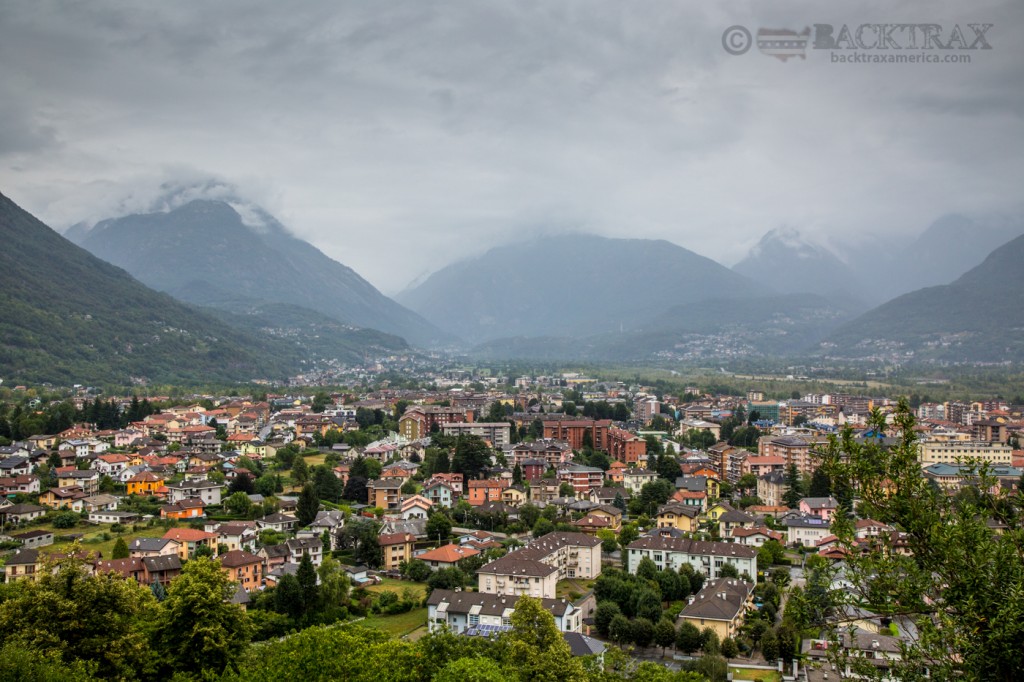 Domodossola was the destination of the traders, and the mules who carried the goods.  It is the end of the Sbrinz Route.   On Saturday, August 1st, there was an open air market.  Lucky us!!  Vendors lined the streets selling their wares and my purchasing was at a minimum.  My hard case luggage  was packed to capacity, it was stuffed with quite a few bags of Goldbären (Gummi Bears) and Happy Cola, they taste better in Europe than those you can buy in the USA.  Whatever I bought would have to go in my backpack.
We dined on Italian pizza and pasta until we couldn't breathe, then, of course, I chased it with a few scoops of Gelato, as this would be my last chance to savor the real thing.
After roaming around the town center for a few hours, we decided to walk to our B&B for the night.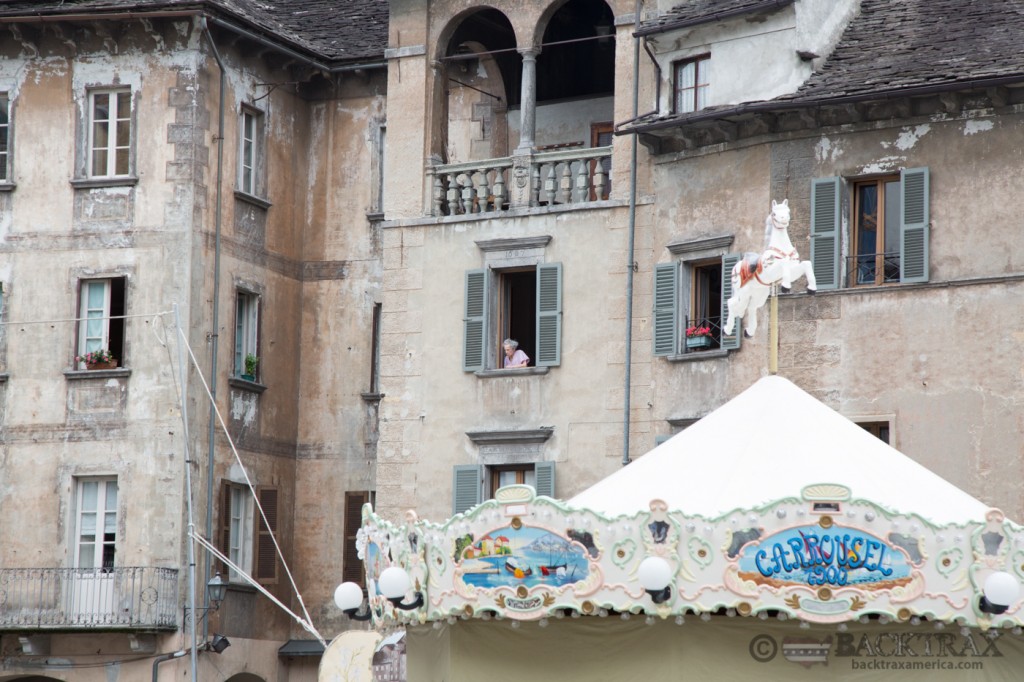 Our bags were reorganized for the flight back to the states, then, we had our final, amazing meal in Italy as a group.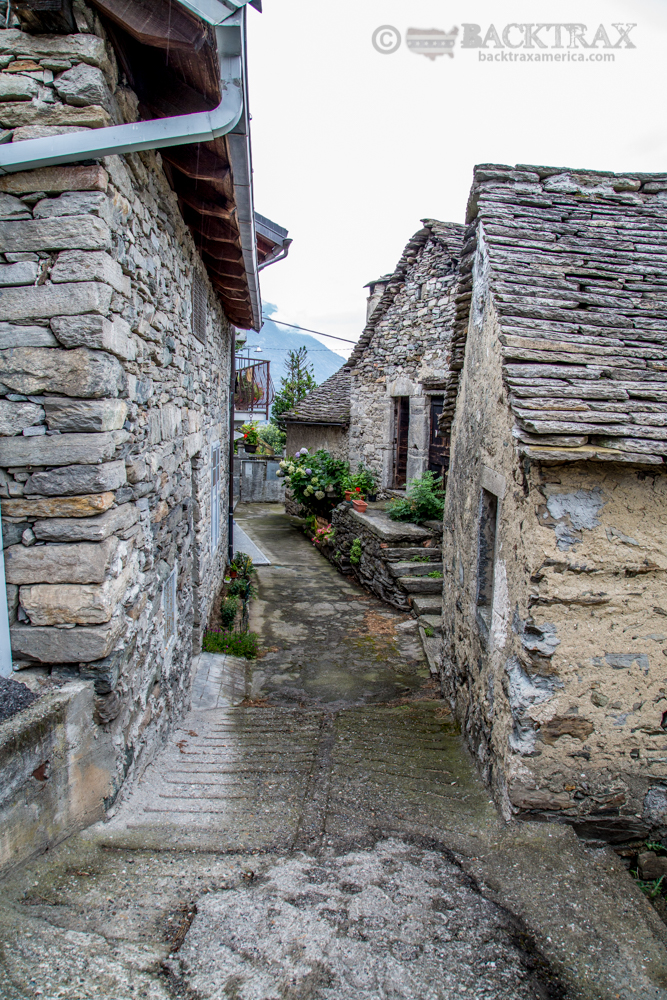 The morning came exceptionally early after a late night.  Bags were tossed into the car as we were driven to the bus.  The private bus delivered us to the Milan airport, where we said our good-byes.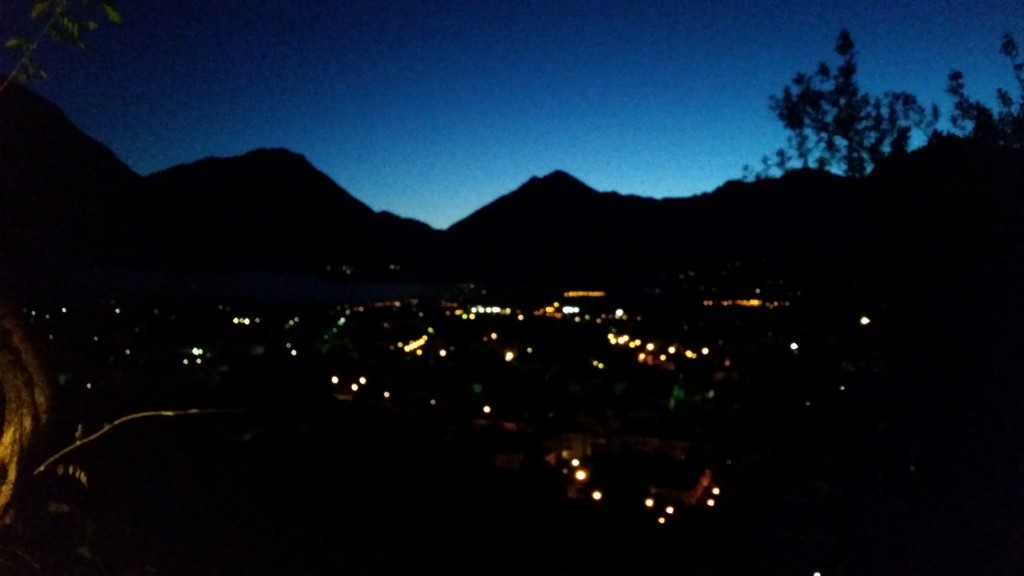 I stayed on an extra day so I could explore a little more.  By the time I finally found the spot I was to be at for the ride to my hotel, which was right outside the airport, I was kaput!  The hotel was kind enough to let me check in at 8:30 a.m.  Thank-you Crown Plaza!
After rearranging my "stuff" one more time, I was starving and I inhaled every bit of food I had in my pack. The two pastries Elise bought me were stupendous!  I ate like I hadn't eaten in a week and wished I had slowed down a bit to savor their perfection. It was now time for a baby nap.  4 hours later I woke up and went to the lobby to ask about the next village, I needed to pick up a few things before leaving.  The lady at the front desk told me, "Oh no!  You don't want to walk that far!  It's 4 – 5 km!"  She had no idea what us 10 women had just accomplished.
I went back to my room, took a much, very much-needed shower and I crawled between the sheets for another nap.  Just after 7:00 p.m. I woke up, went down and had my last plate of Bolognese then, went back to my room to sleep some more.  The exhaustion finally caught up with me.  So much for my exploring, huh?!?
August 3rd, I flew back to the States.
Several times over the past few months, I have followed our epic journey on Google Maps.  You can actually see the trail, some parts are lost due to the shadows of the mountains, but you can pick it back up once the sun is shining again.
This trek rekindled a fire deep within me that I won't let burn out again.  I am already planning a month-long hike from Austria to Munich, Germany in September of 2016…anyone care to join me?
According to my Fitbit, I had hiked 94 miles.  Not bad!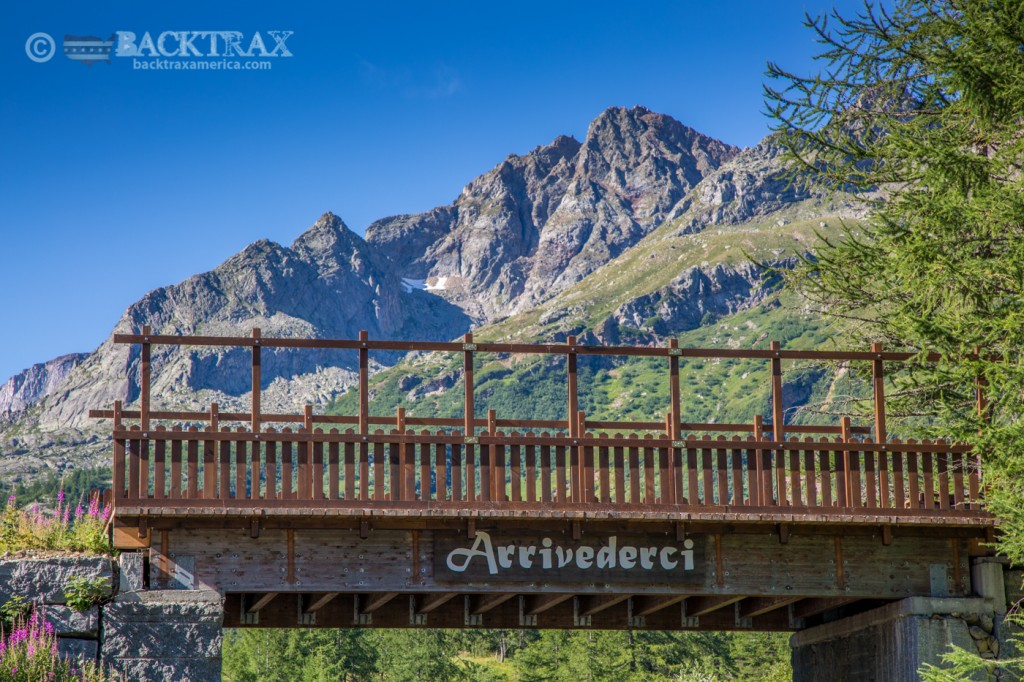 10 women, 10 days, one epic journey.  I couldn't agree more!