…visit a long-time friend, Patricia, and her three amazing sons.
When I left New York, I left four hours later than I had planned.  The drive time from Southold, New York, to Chesapeake, Virginia was over 9 hours.  This was avoiding the toll roads. HATE THEM!  You pay to drive on some of the crappiest roads in the country.  I decided to lower my head and drive on roads I despise to save the extra 130 miles.  Here are my results: 130/24=5.4166666667 * $3.30 = $17.875.  I spent $38.55 in tolls to travel through New Jersey!  Lesson learned.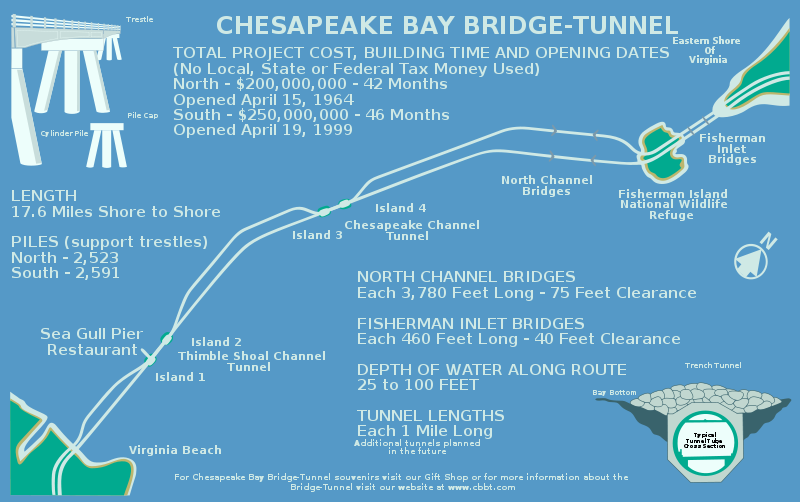 Taking this route also meant I had to take the Chesapeake Bay Bridge-Tunnel, and when I pulled up to the Toll Booth, the kind lady said, "$12.00."  I said, "For what?" She replied, "To cross the bridge."  Are you kidding me?  I fork over another pile of cash and start across.  With the time being past dark-thirty I didn't get to see much of the bay, then the four-lane divided road became two lane, and down I went.  I am now heading down, below the ocean kind of down.  My knuckles have turned white and my breathing is very erratic when a large truck comes up behind me and stays millimeters away from my bumper.  There were signs posted every 100 feet or so telling you to "MAINTAIN YOUR SPEED OF 55!!!!"  I looked at my speedometer and I was cruising along at 17 miles an hour.  The tank behind me was disapproving, and nudging me to speed it up a bit, when I started the ascent back to the surface of the water.  The tunnel was a mile long.  The only thing I could think of while under water was, "If there was an earthquake, I'm a goner!" Or, "If there is a fire down here, I'm a goner!"  I don't like confining spaces, especially when I am not in control.  I had to endure one more tunnel on this "bridge-tunnel" route and when I started back to the surface, a semi-tractor trailer truck started his descent to the depths of hell, and I swear he had mere inches from the top of his rig to the roof of the tunnel.  I was glad to get out of there.
After spending what was left of the night catching up with Patricia and her boys,(young men now!) we got up early the next morning to see some sites.  Now, any of you who know me, know I am a history nut.  It doesn't matter what kind either.  It can be about a thing, a place or a person, I just want to learn.
First stop of the day is in Smithfield, Virginia, at St. Luke's Church.  St Luke's was built-in 1632.  Did you read that last sentence? 1632! And it is still standing!  Some records say  it was built-in 1680, some say 1632.  I'm sticking with 1632.  St Luke's is the oldest church in Virginia and was originally called "Old Brick Church."  It is the oldest existing church of English foundation in America and the nation's only surviving Gothic building.  The "Old Brick Church" was a gathering place for the  early colonist who were facing unbearable hardships. There are some amazing stained glass windows on each side of the church, but because they are covered in plexiglass, I was not able to get a great picture.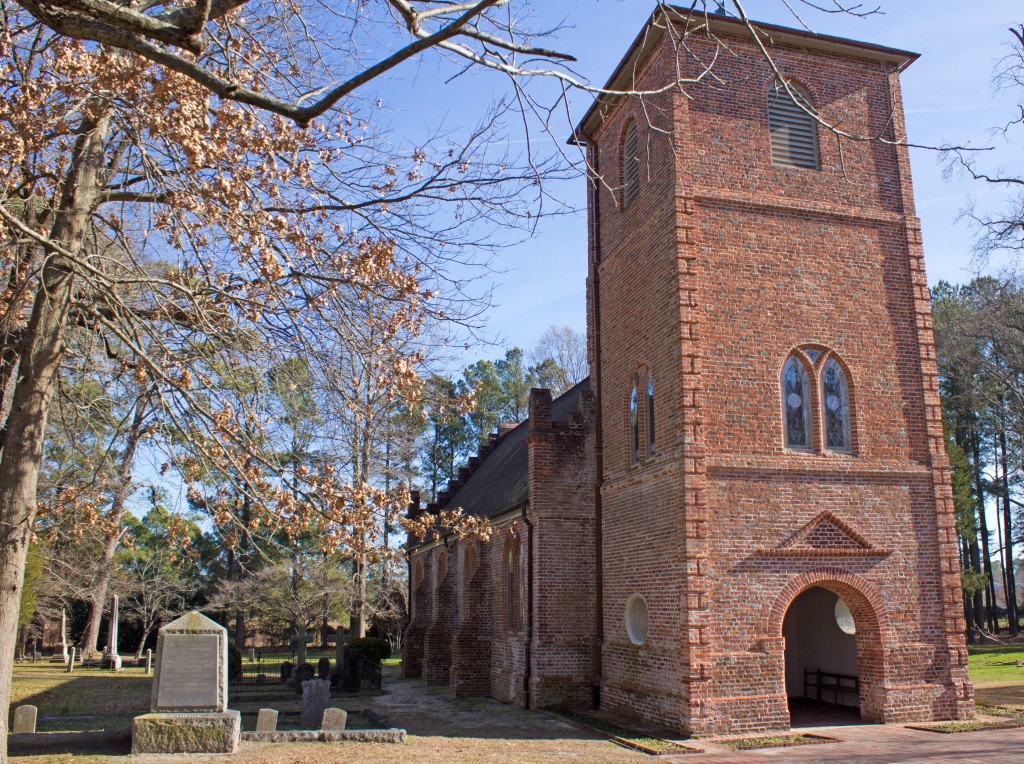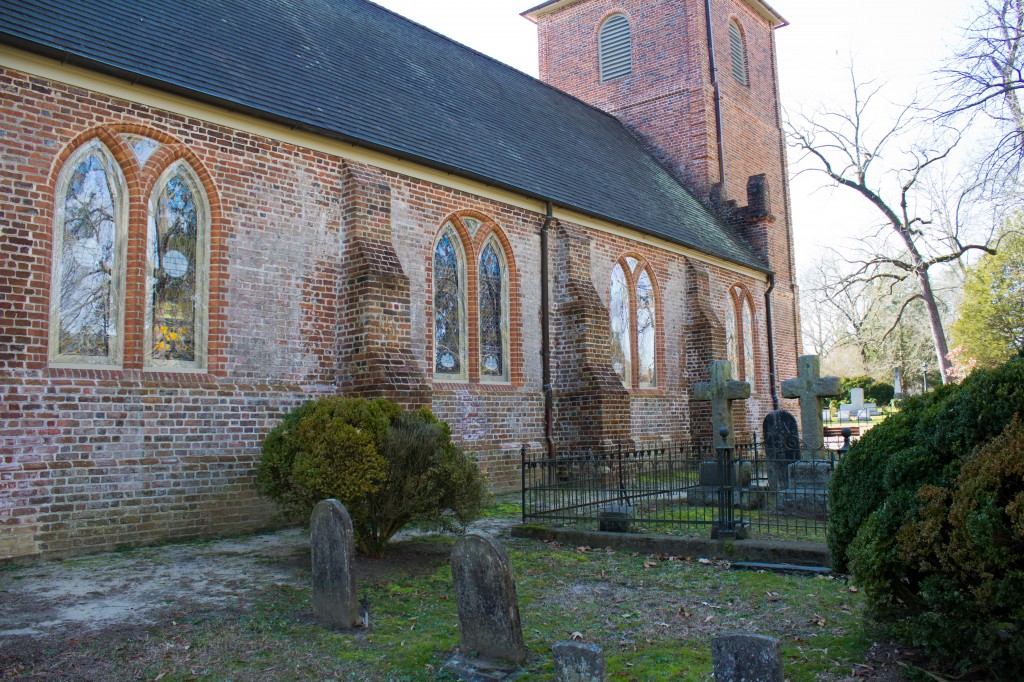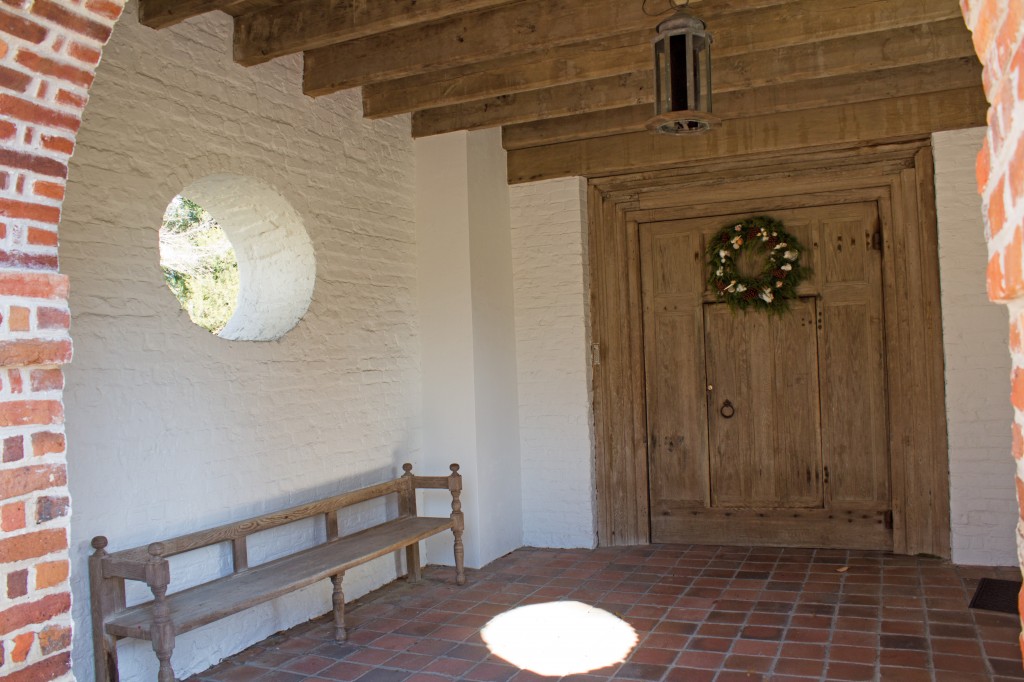 A short drive up the road lead us to Bacon's Castle. It is also known as the "Arthur Allen House" or the "Allen's Brick House"  and is located in Surry County, Virginia.  Built in 1665 by Arthur Allen, Bacon's Castle is the oldest brick dwelling in Virginia.  The home became known as Bacon's Castle when the followers of Nathaniel Bacon, occupied it during what was known as the Bacon's Rebellion, in 1676.   It has been said that Nathaniel never lived there nor did he ever visit the home.  I found the Jacobean architecture very interesting.  I wish it was open for tours, but it was January, and was closed until March 1.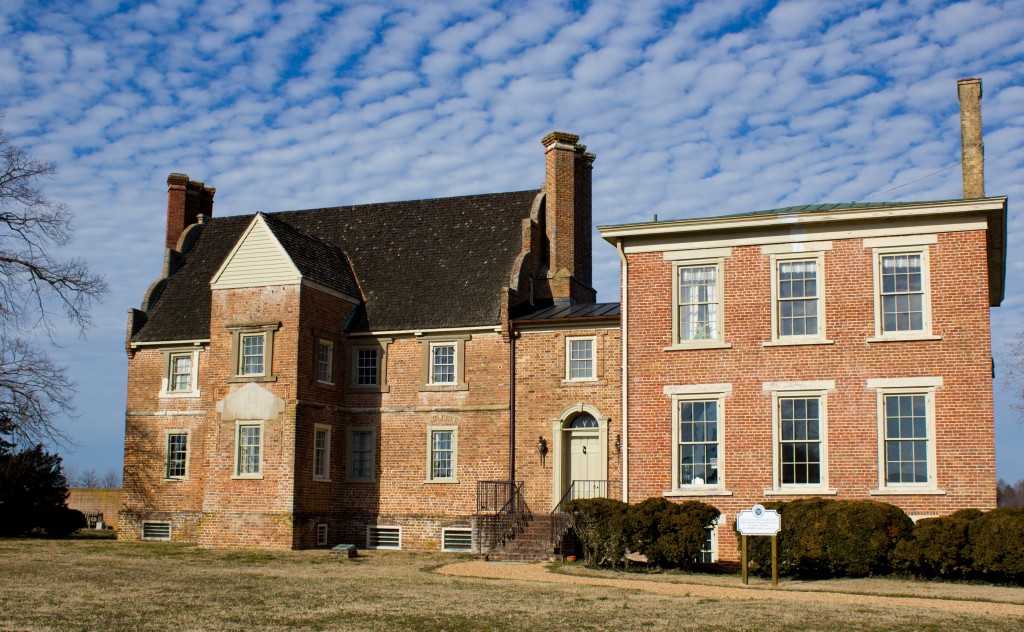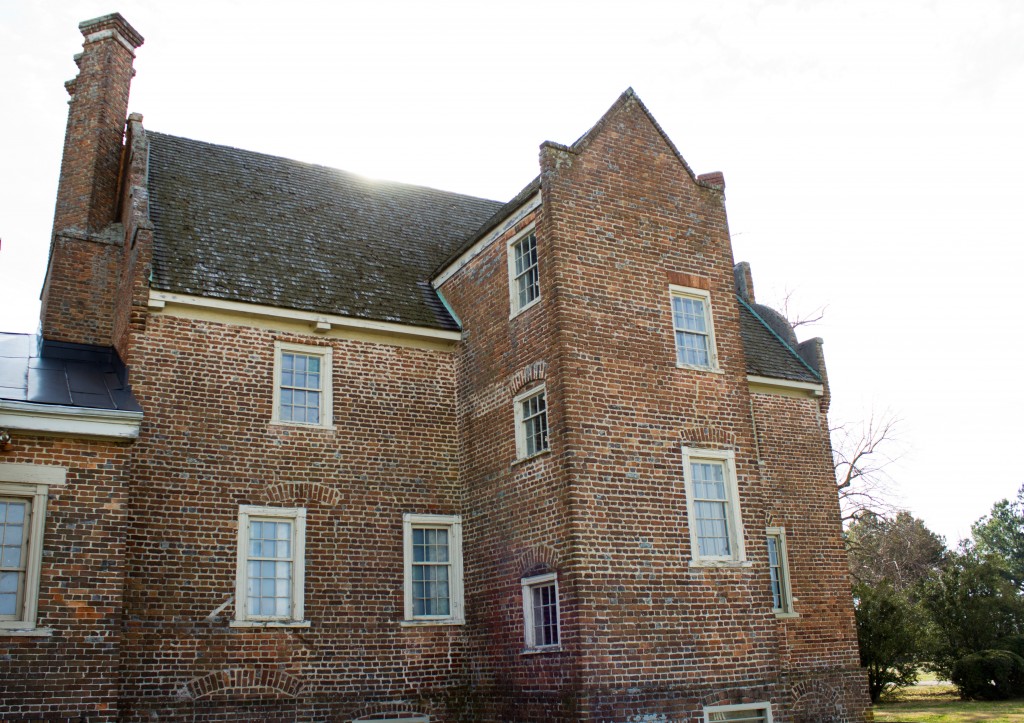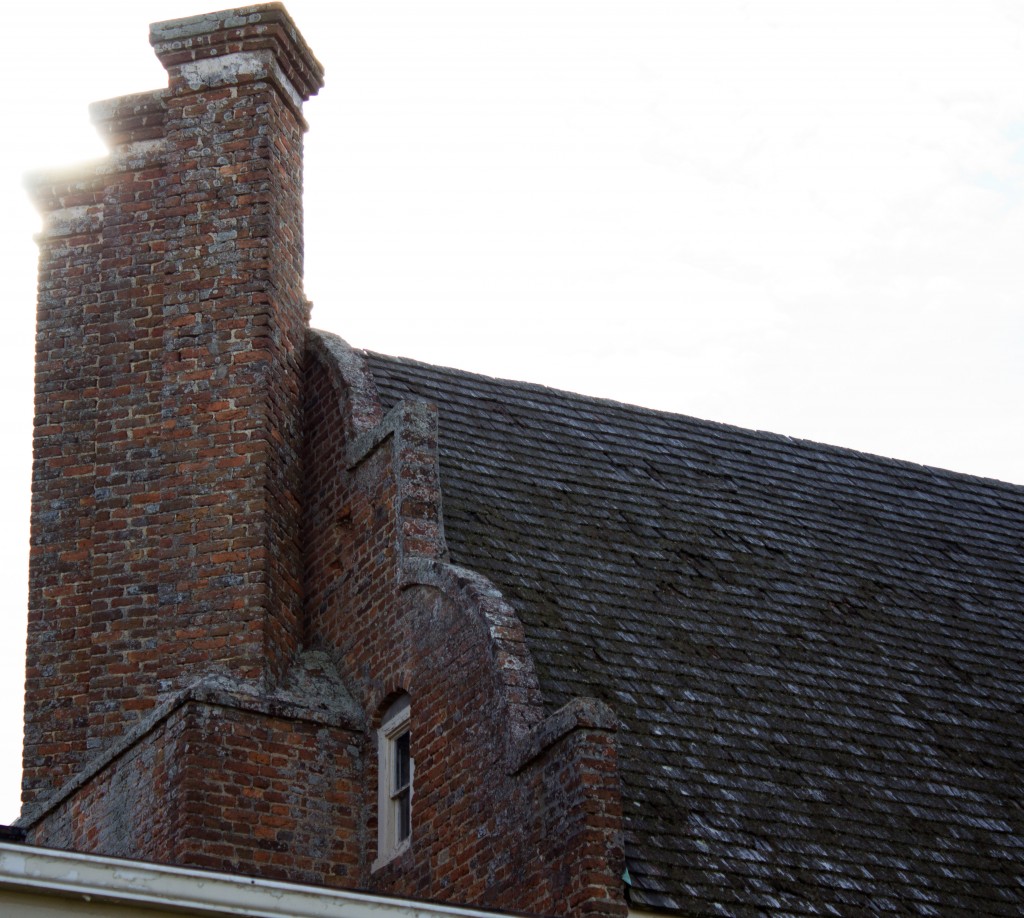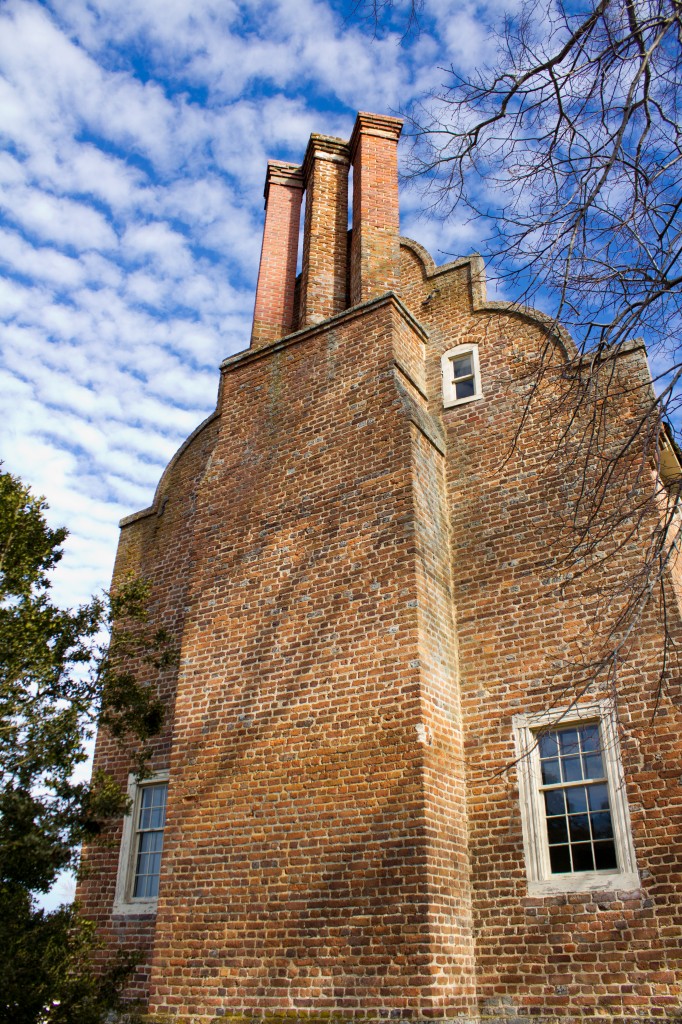 I am sure these two historical places have taken a lot of upkeep and restoration over the years, but I find it amazing that they are still standing.  They sure don't make things like they use to…
The best little places you will find are on the map following the red line….
[donation-can goal_id='keep-me-on-the-road' style_id='default' show_progress=true show_description=true show_donations=false show_title=true title="]