Parke County, Indiana, is known as the "Covered Bridge Capital of the World"  and in a time gone by, there were 52 covered bridges in an area of less than 450 square miles.  Today, Parke County has 31 covered bridges, and I was on a quest to find them all.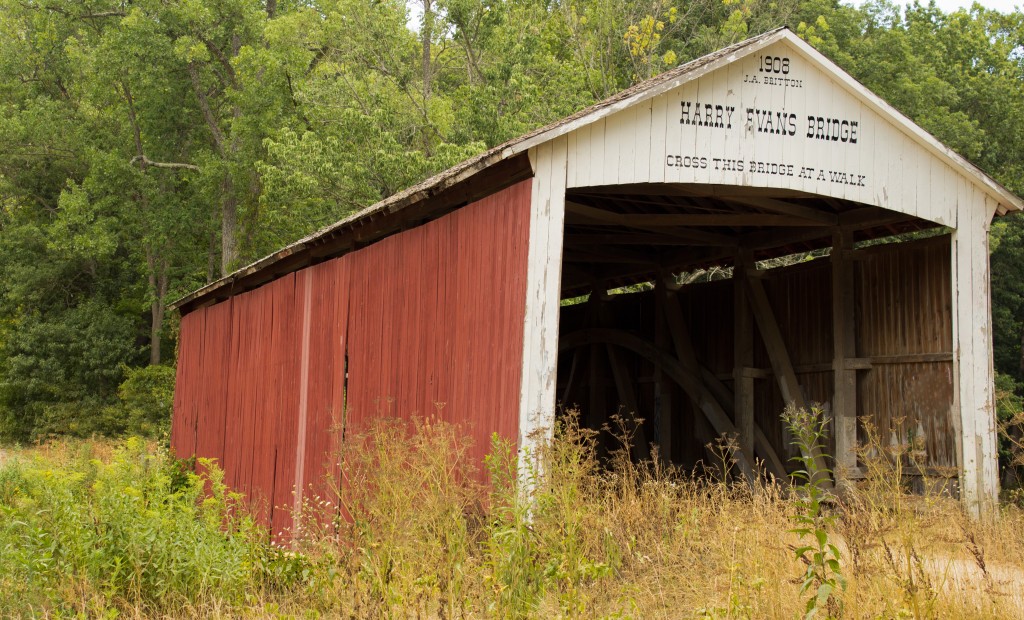 Now, in order for you to find all of these bridges, you will need a map.  Not only will you need a map, you will need a GPS that allows you to enter coordinates.   Trust me, you will NOT find all of the bridges just by using a map.
The building of covered bridges began in the 18th century.  Bridges were built of wood, and the wood trusses were deteriorating with the weather.  They began to cover them to protect the wood.  Also, horses were skittish of traveling across the bridges because of the water rushing by, but when the bridges were covered, the horses were just fine.
The inscription "Cross This Bridge At A Walk" was placed at both ends of the bridge and dates back to the horse and buggy days. The rhythm of the horses hooves could do more structural damage to the bridge than the weight of a modern day truck. For the same reason, soldiers broke cadence when crossing also.
On my way to find another bridge I came across a restaurant, "Rock Run Cafe"  in the town of Rosedale, Indiana.  I was in desperate need of my morning "one shot of caffeine fix" and this place looked inviting.   To be honest, I was so busy looking at the restaurant that I passed right by the bridge that was to my right.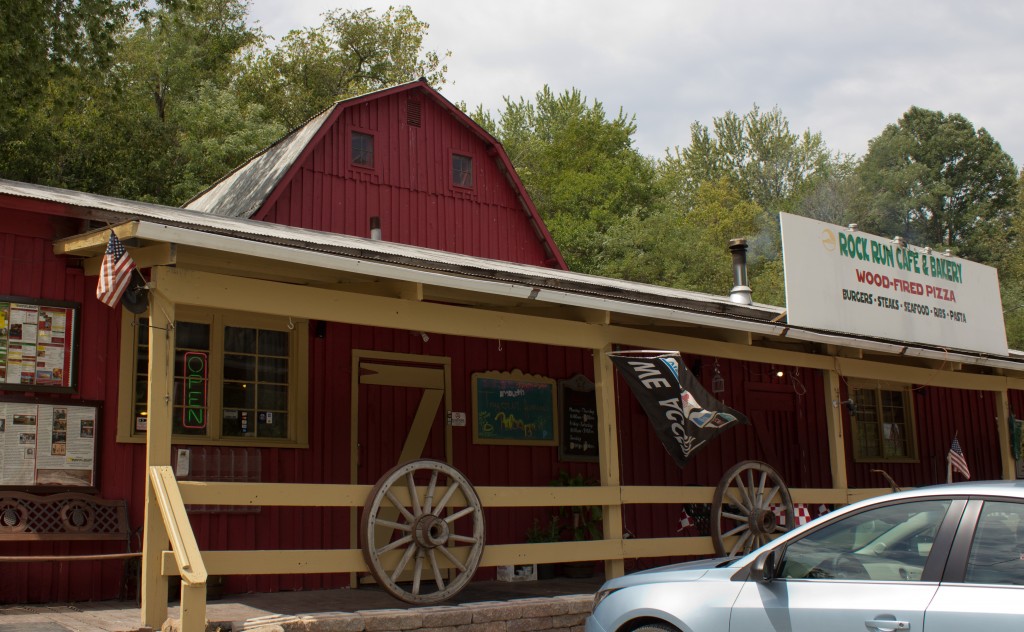 The owner put on a fresh pot of coffee for me and suggested the Italian Roast Beef Sandwich.  It was not exactly the meal I was looking for (I wanted breakfast)  but I will admit it was an excellent choice!  This small town cafe also has "Dinner and a Movie."  One the second floor there are tables and chairs scattered around the room with a super-sized movie screen up front.  It's a nice way to spend a Friday night with friends.
Unfortunately I did not get to see all of the bridges, I believe I missed six of them.  I didn't start using the coordinates until I realized I had missed a few on the route and I was not going back.
For a state that I have always dreaded going through because of I65, I sure did have an adventurous time as I zig-zagged my way across the state and avoided the long, straight and flat I65.  There is more to come…