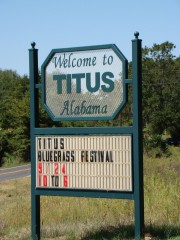 Titus, Alabama hosts a Bluegrass Festival on the last Saturday in September, and I caught up with Ed Montoya who started the festival eleven years ago. Mr.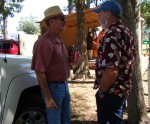 Montoya said  "the community center was in need of repairs and updating, and they decided to do a fund raiser". Mr. Montoya loves Bluegrass music and decided a Bluegrass festival was just the ticket.
All of the people that help put the festival on volunteer their time. There is a $5.00 admission fee that helps pay the Bluegrass players, and that's not a bad price for 8 hours of entertainment. There were several different vender booths set up around the area selling everything from BBQ and boiled peanuts to toys for kids.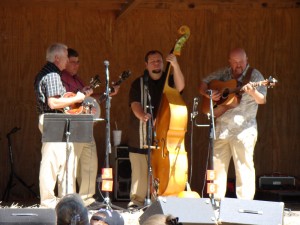 All of the repairs and updating have been completed thanks to the funds from this festival and last year the town of Titus was able to send five of their volunteer firefighters to EMT training.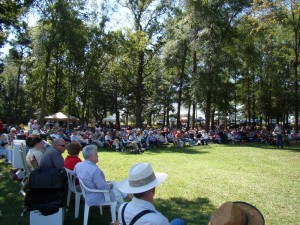 Between 800 and 1200 people show up for this event each year and I enjoyed just sitting back, listening to the different groups play and watching people. Barefoot children ran around blowing bubbles and playing tag.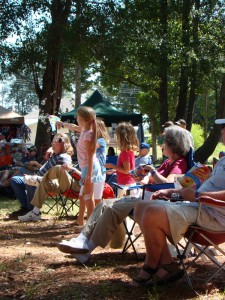 There were piles of peanut shells on the grassy field from all of the people eating the boiled peanuts. I didn't bother getting any because I would not have stopped until they were all gone.
I walked around to take some pictures and left all of my things sitting there unattended. Camera bag (with cash, phone and keys), tripod, everything and I wasn't worried about it. There wasn't a need to be worried; I was surrounded by people that were as honest as the day is long, and that's a far cry from other events I have attended.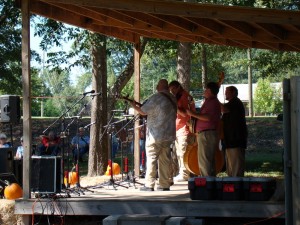 Bluegrass music might not be your cup of tea but, I do encourage you to go to one Bluegrass festival during your life. The music is clean and simple, and it depicts a much simpler, laid back time that is long gone. The people are friendly, and it is just a pleasant atmosphere to be in.
This is my journey…