This is one popular dish for any game day. Enjoy!
Buffalo Chicken Dip
3 boiled and chopped chicken breasts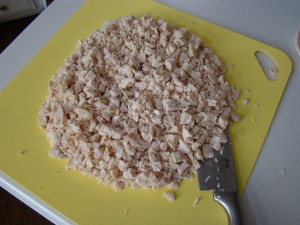 2- 8 oz packages of Cream Cheese (do not use fat-free)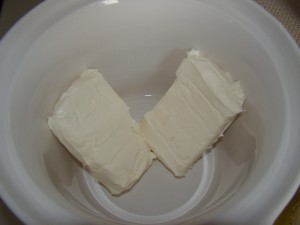 2 cups Ranch dressing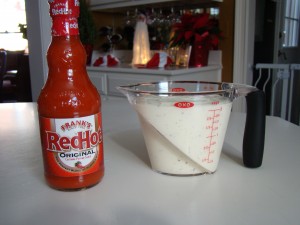 1 bottle + a little extra "FRANKS HOT SAUCE" And ONLY  Franks!
Mix all ingredients together in a crock pot,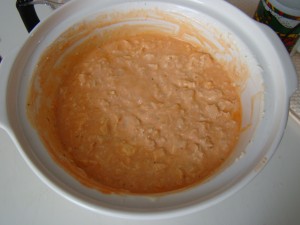 top with cheddar cheese and turn on high until cheese is bubbly, then turn down to low. Tostitos Scoops or Frito Scoops work best with this one.
Here is another idea for this dish, boil a package of Penne pasta, mix the pasta in with the other ingredients and pour into a 13 x 9 x 2 dish. Top with cheese and bake until the cheese is bubbly. Now you have dinner! YUMMY!
This is my journey…
[donation-can goal_id='keep-me-on-the-road' style_id='default' show_progress=true show_description=true show_donations=false show_title=true title="]