Traditions.  I don't have many anymore.  My lifestyle is not conducive to keeping them, but one that was started last year will be continued for as long as I am alive or as long as they want to continue.   I have named it, "Family time after the holidays are over."  I gather my flock after all of the holidays are over to spend a little laid back time together.  No rushing, no pressure, no problem.
What better place to rent a cabin than in the Rockies?!? (I KNOW!!!)
When I was deployed to Colorado, "Family time after the holidays are over" was rolling through my mind.  I love it here and hoped they would too.  I found a cabin I liked, and on one of my Sunday Funday's  I happened to drive past it while up in the mountains.  It was perfect!  There was a view of the mountains, a hot tub and was located close enough to town in case we needed something.
I booked the flights and rented the cabin.  The hardest part for me has arrived.
Waiting.
January 6th, 2015…
First to arrive, Marshall and Bailey.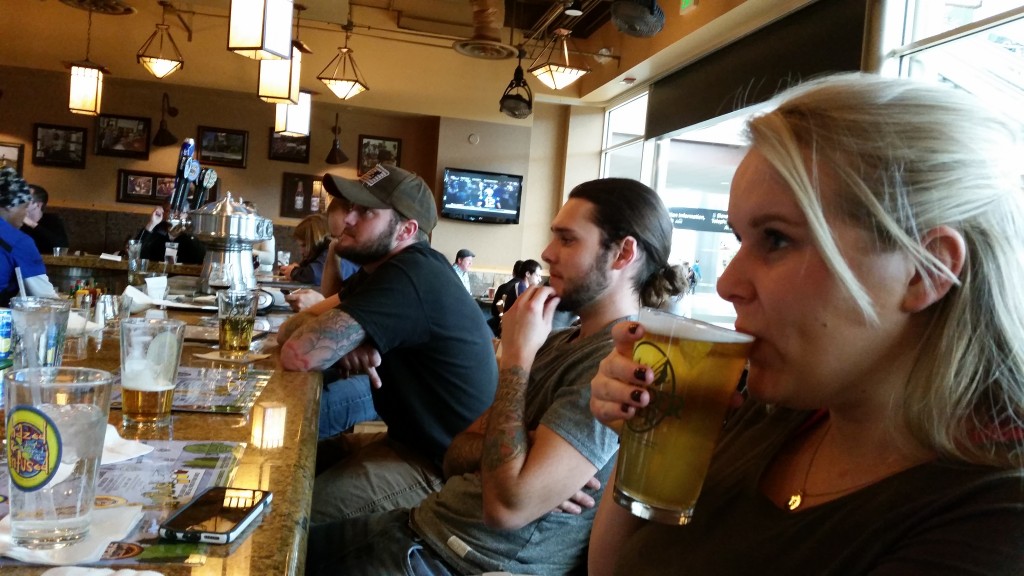 An hour later, Austin arrives.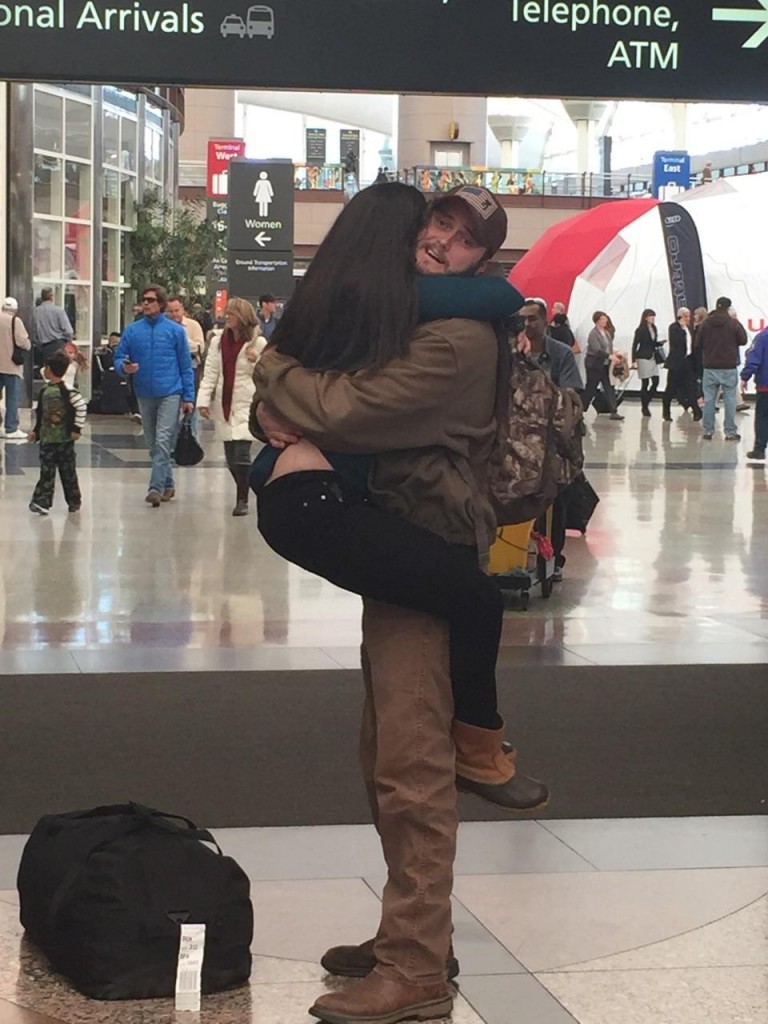 I was just a little excited!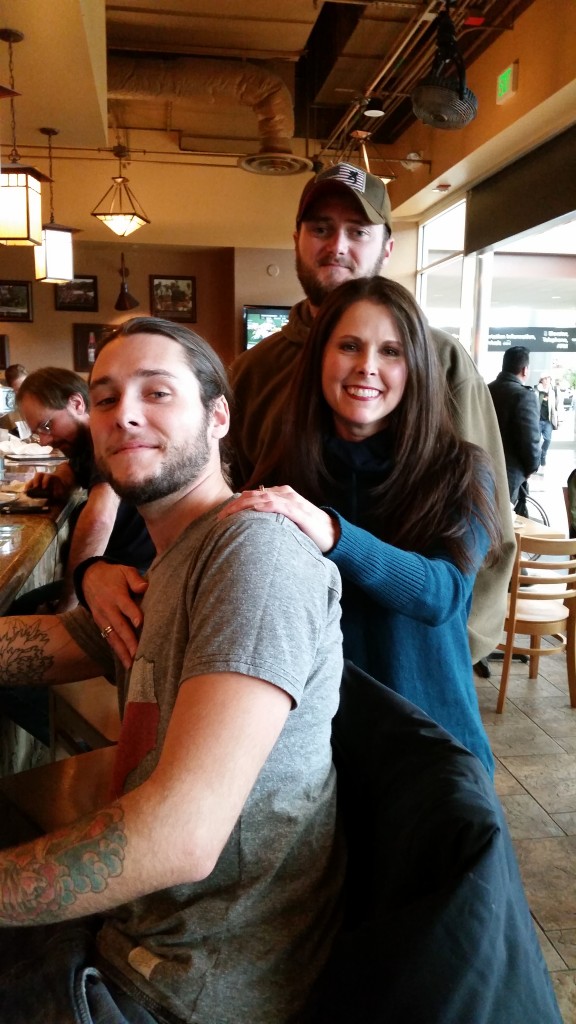 Yes, I love my babies!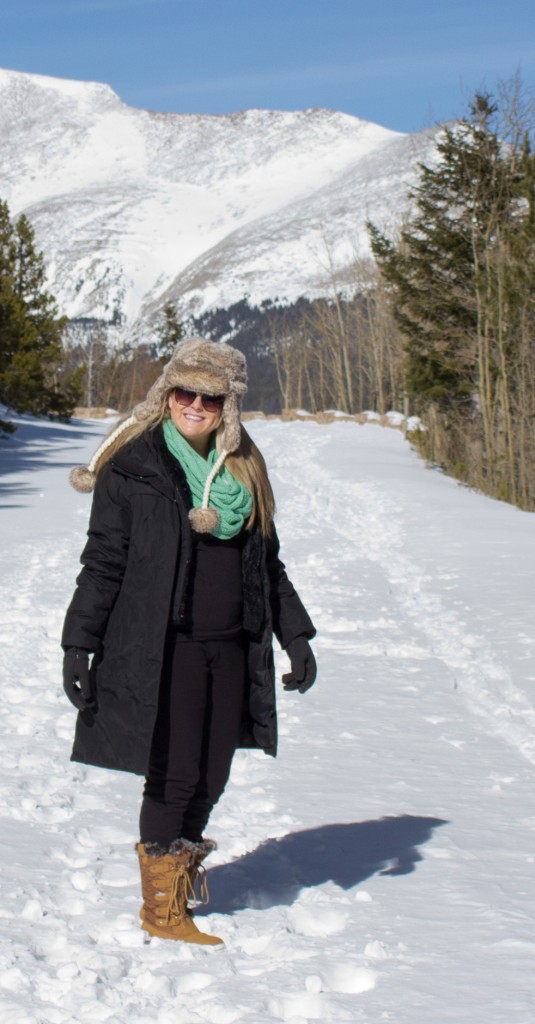 First morning out, we go hiking. (I KNOW!)  Marshall decides to try to climb up this mountain and is sinking up to his bum in snow.  As we are standing there laughing, we hear a loud CRACK!   Then a sound I can't describe, but I will never forget.  He caused a little avalanche!  I don't remember ever seeing that boy move so fast, but in slow-motion at the same time.  Lesson learned.  (Probably not, but I will say that for now.)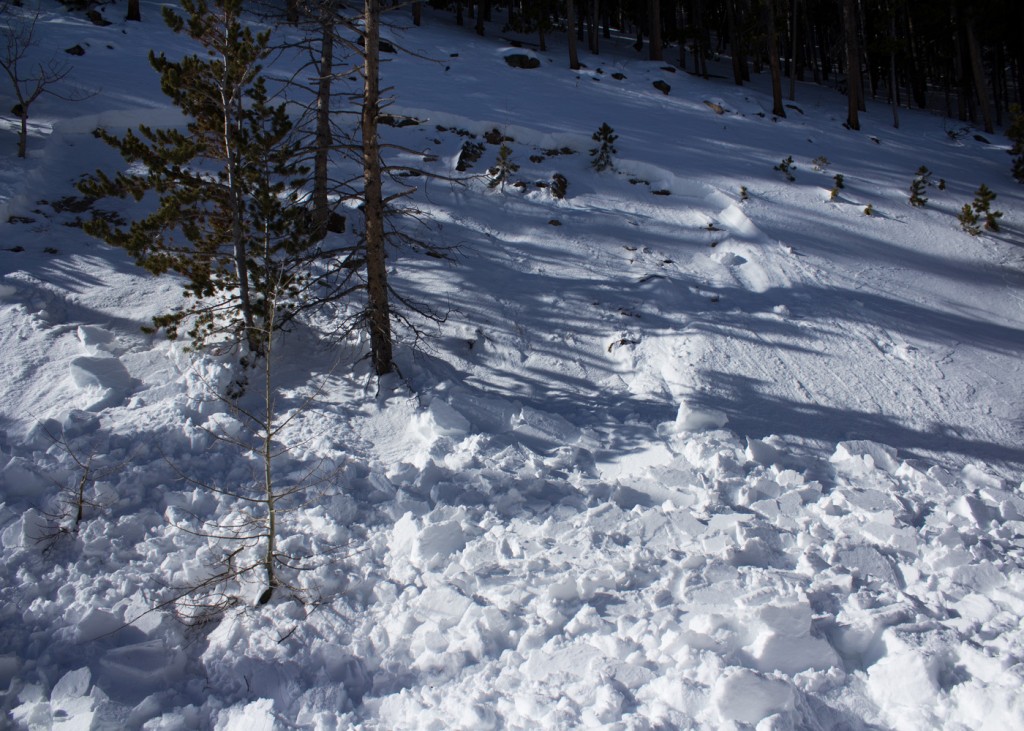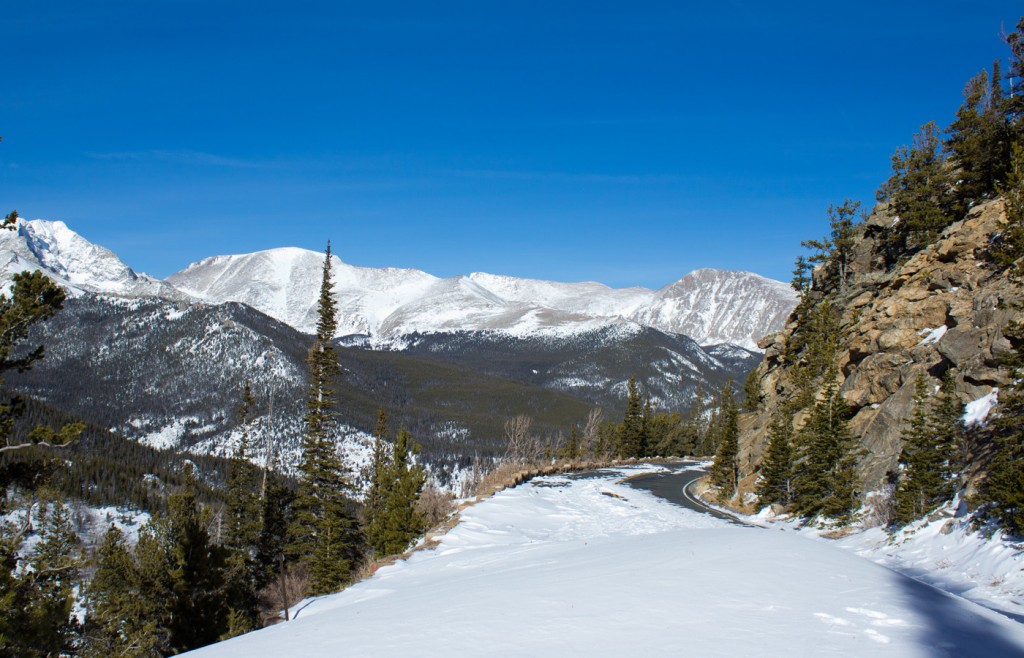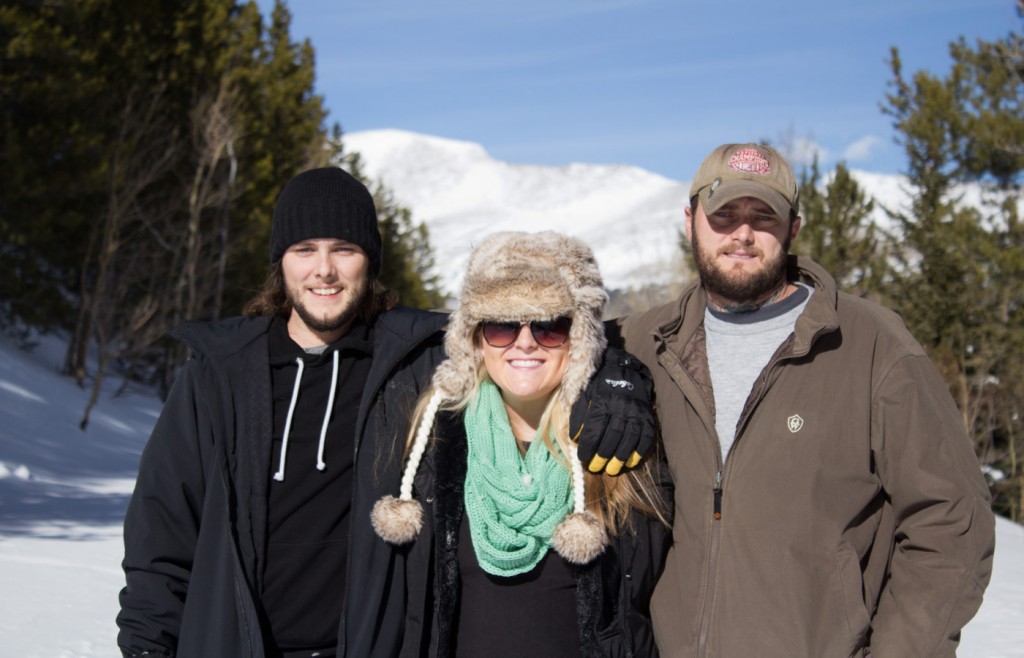 Oh the brotherly love they have!
Thursday is spent trail riding through the mountains.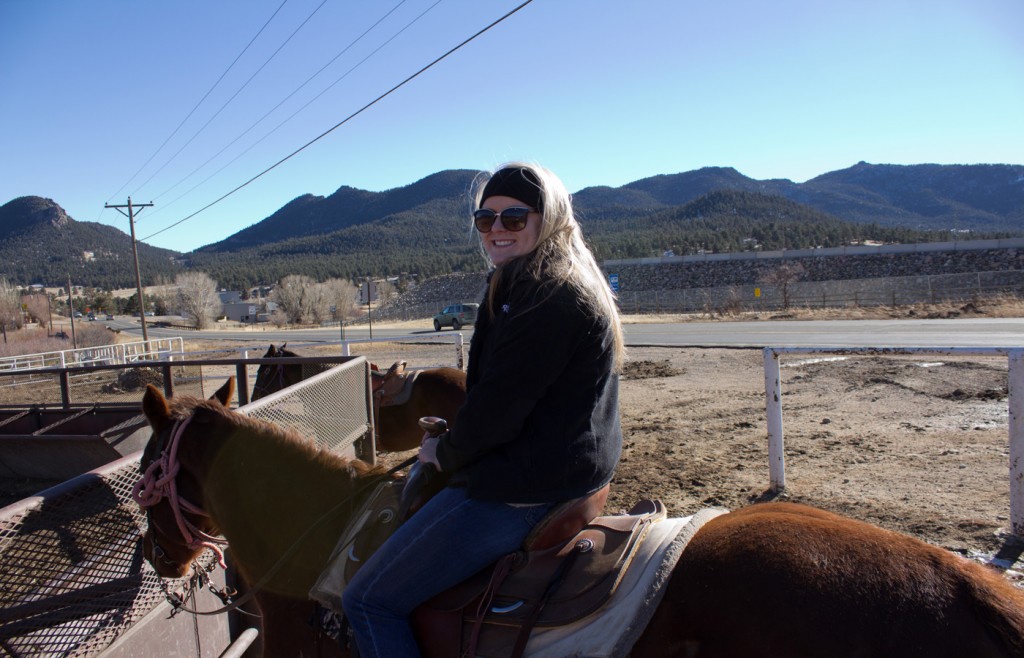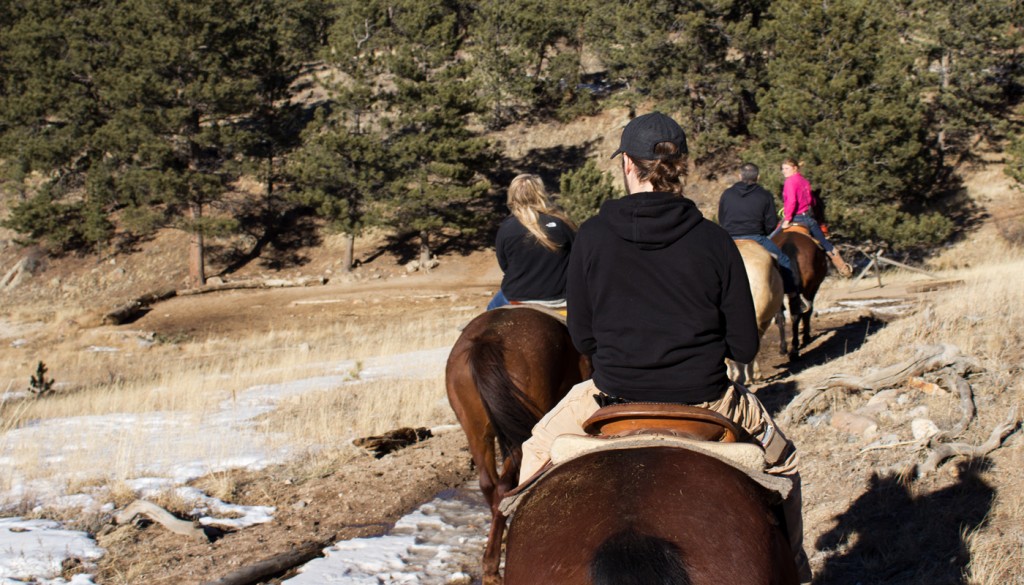 Estes Park from the other side.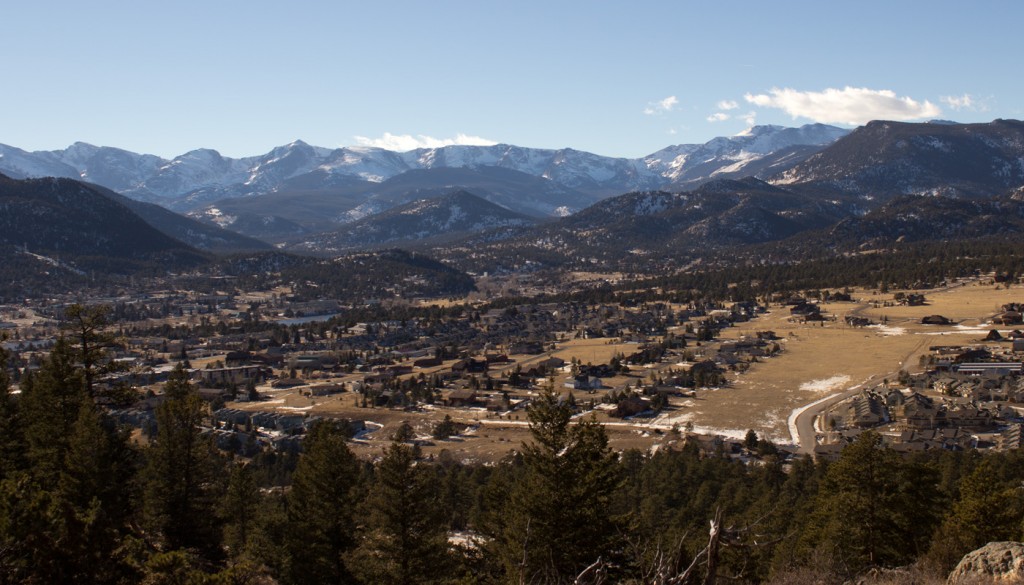 Friday, Bailey stayed at the cabin while the boys and I headed out.  She had been suffering from altitude sickness the whole time and could not muster another hike.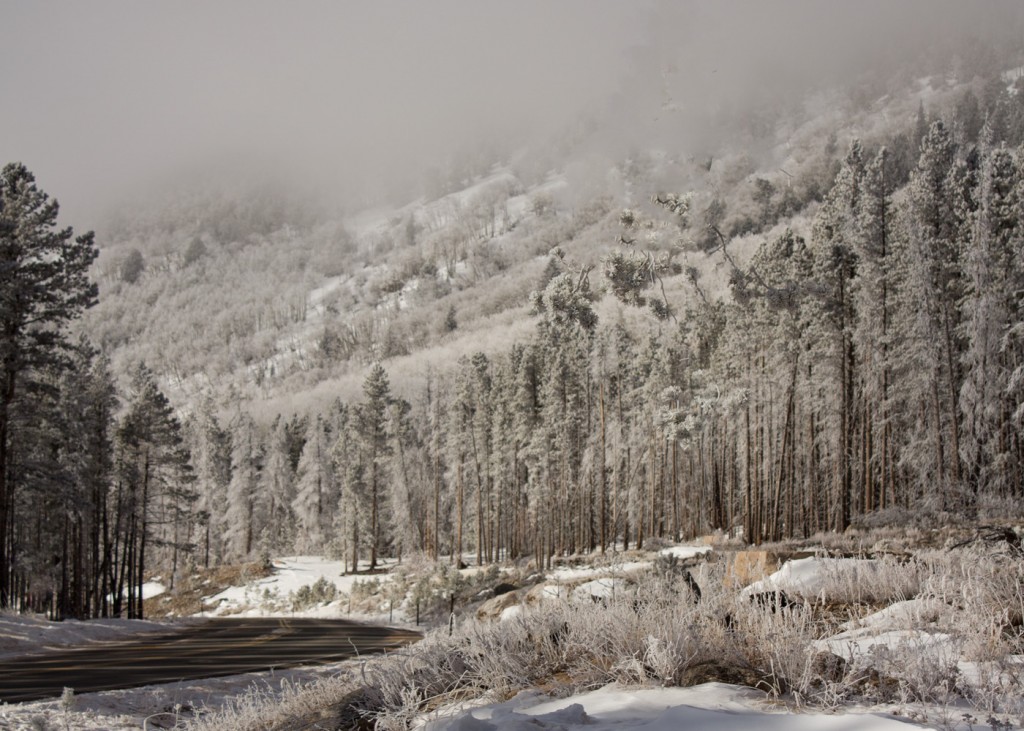 This hike started at the Bierstadt Trailhead and the fog that had frozen to the trees made it eerie.  Beautiful, but eerie.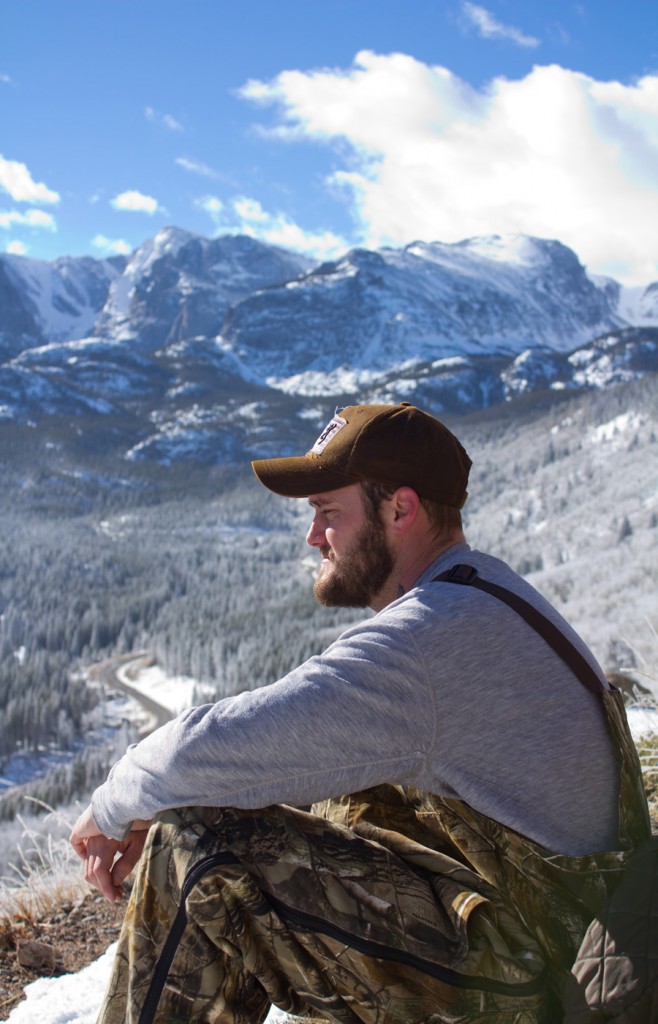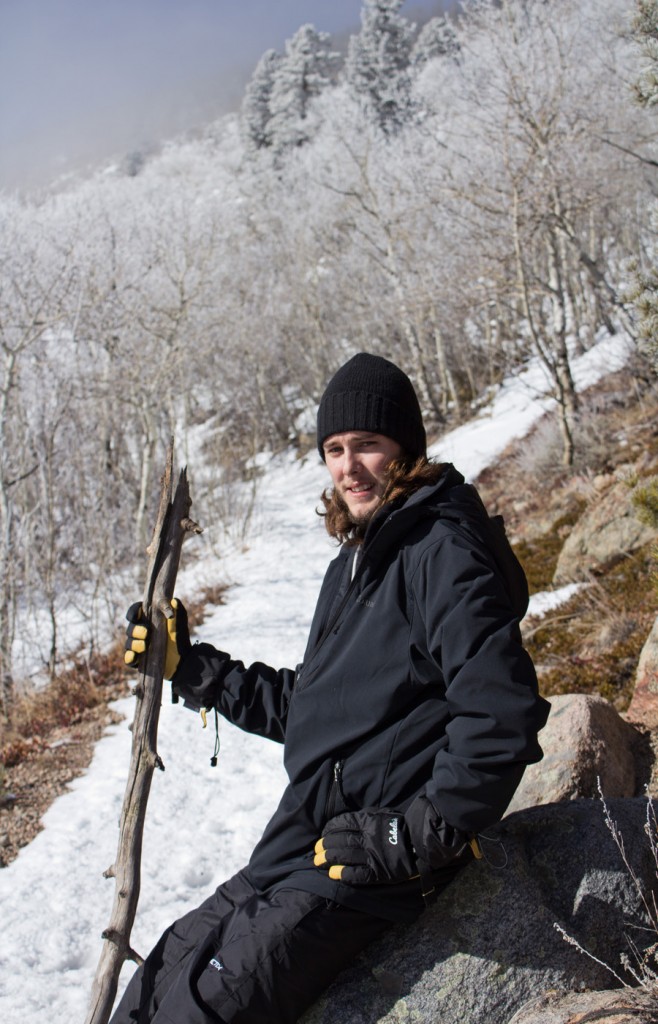 Yes, there were several breaks. (Plus, I needed more memories)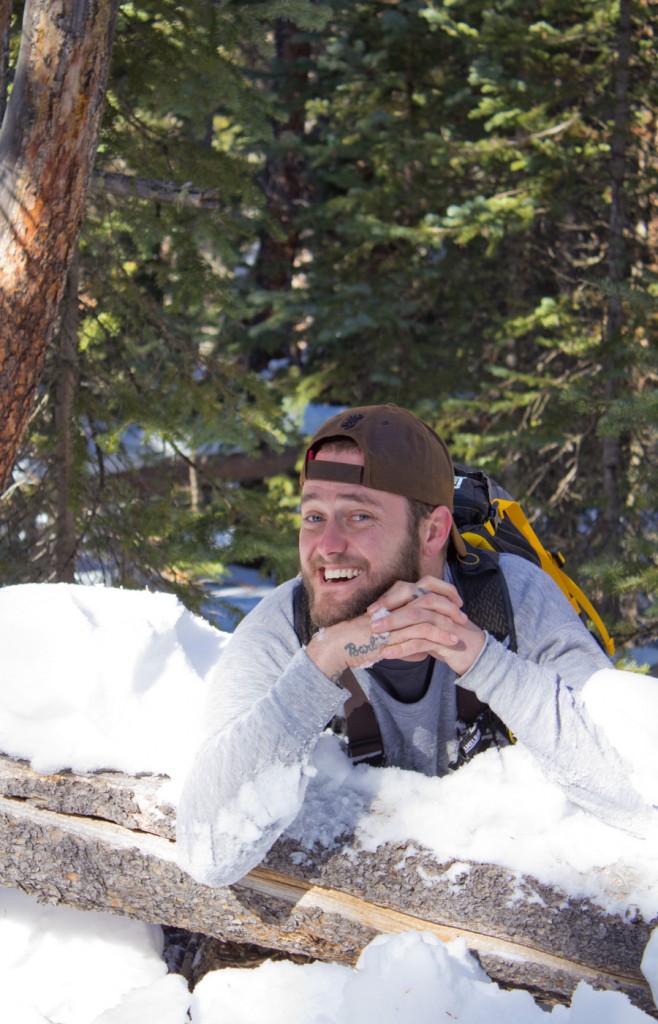 He sank, then fell and had to make a quick recovery.  Well played.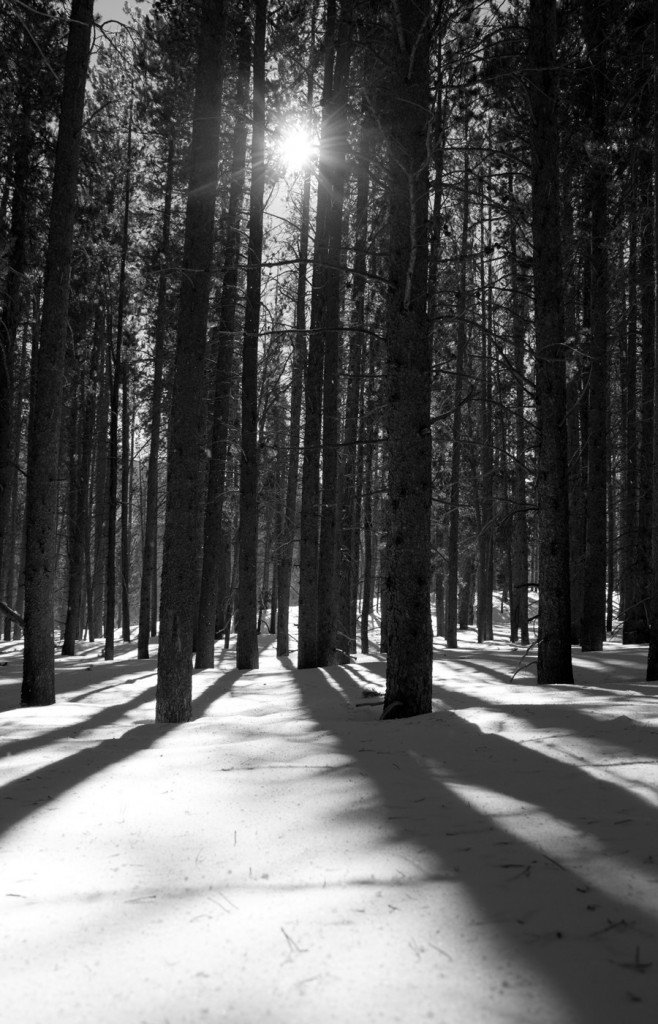 At the top, we decided to hike to Bear Lake, it didn't seem THAT far, but it was.  Once we got to Bear Lake, we had to hike back to the car at the Bierstadt Trailhead.  Total hike was just under 7 miles and we were completely enervated, but satisfied with the fact that we did it.   The night was spent eating Mexican, a night-time ghost tour at the Stanley Hotel and coming to gripes with the realization that they would be gone the next day.  Ahhhh, my babies.  They make my heart smile! 🙂