With the warmer weather comes the fruits of the land.  One of my friends owns a farm, and along a fence line there grows wild blackberries.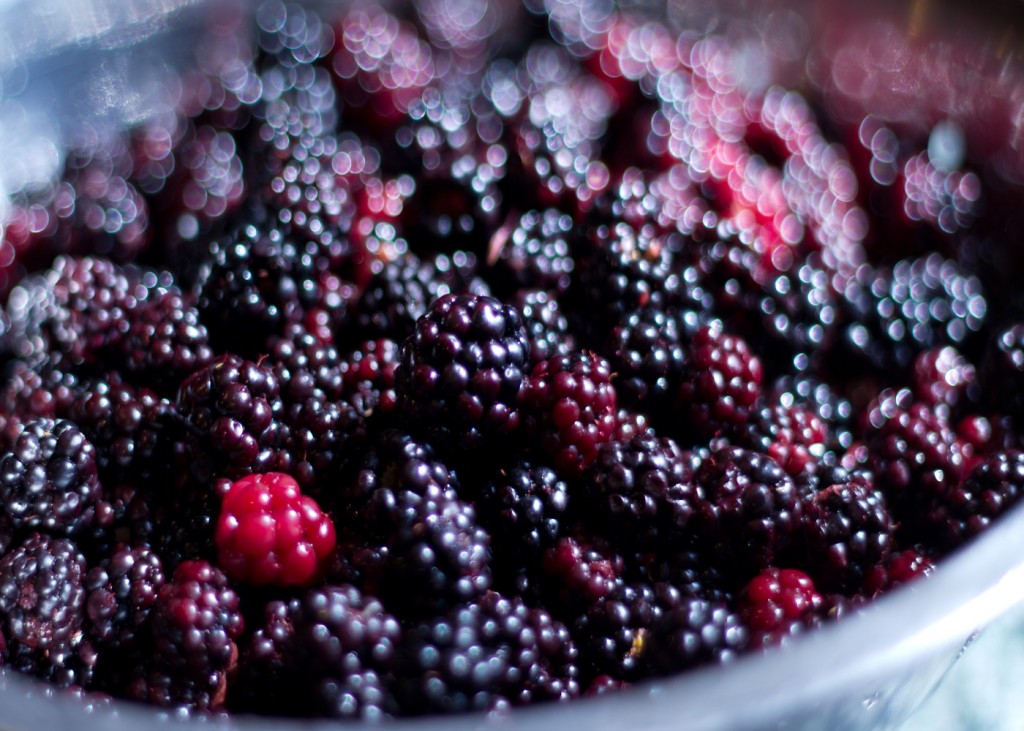 So, what does one do when they have an abundance of fresh, wild, organic blackberries?  You make cobbler!  This is one of those recipes that will make you lick your plate clean.   I just did! 🙂
Blackberry Cobbler

1 cup all-purpose flour
1 1/2 cups sugar, divided
1 teaspoon baking powder
1/2 teaspoon salt
6 tablespoons cold butter
1/4 – 1/2 teaspoon ground cinnamon (to taste)
1/4 cup boiling water
2 tablespoons cornstarch
1/4 cup cold water
1 tablespoon lime juice
4 cups fresh blackberries, rinsed and drained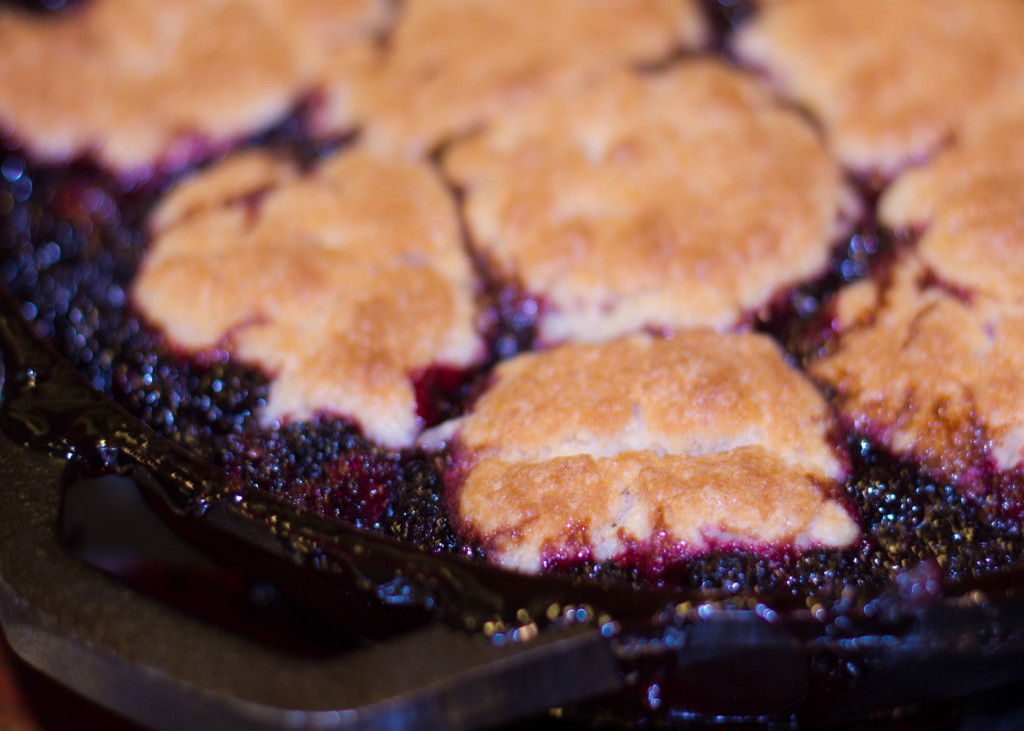 Preheat oven to 400˚.  Line a baking sheet with aluminum foil.  In a large bowl, mix flour, 1/2 cup sugar, baking powder, salt and cinnamon.  Cut in butter until the mixture resembles coarse crumbs.  Stir in 1/4 cup boiling water just until mixture is evenly moist.  In separate bowl, dissolve the cornstarch in cold water.  Mix in remaining 1 cup sugar, lime juice and blackberries.  Transfer to a cast iron skillet and bring to a boil, stirring frequently.  Drop dough into the skillet by spoonfuls.  Place skillet on the foil lined baking sheet.  Bake 25 minutes or until the dough is golden brown.
Serves 8