The morning found me sleep deprived, but I was getting use to it.  The anticipation and excitement of the days adventure, and the sheer beauty of every mile is what got me out of bed each morning.  I didn't know what the day would hold, but I knew we would be crossing back into Italy.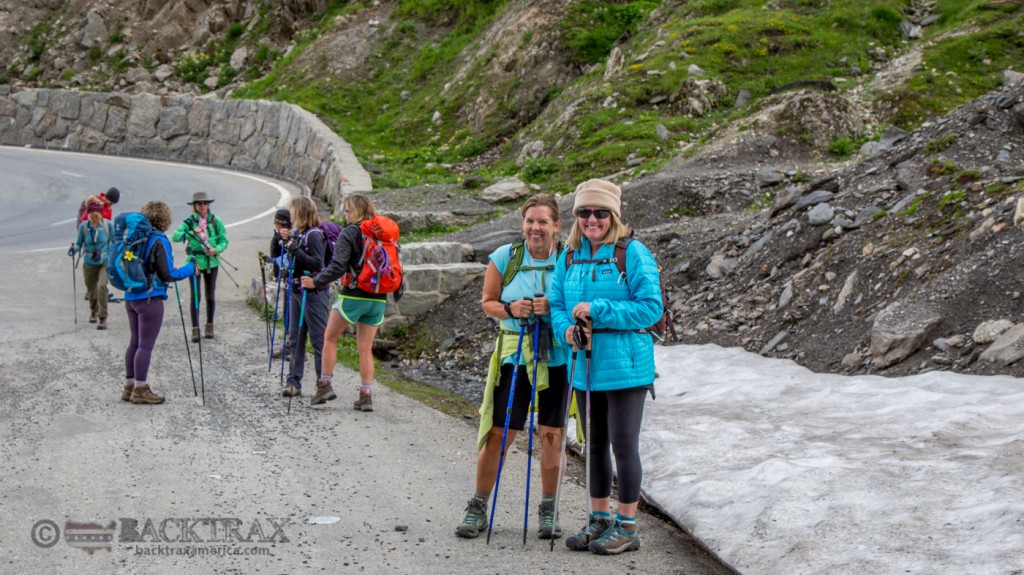 The early morning bus dropped us off, and we hiked to the top of Griespass.  The air was heavy with fog and a light drizzle was falling.   As we stood on the top of Griespass discussing the days trek, the fog started to lift.  I, once again, marveled.
The route back into Italy was narrow, but not perilous and a few of spots were still covered in snow.  As we hiked single file, we pasted by the stone border, marking the division between Switzerland and Italy.  We were now in the Italian Alps.
After a quick stop for lunch, we continued down the mountain.  The descent was steep and a few of the steps were a 3′ drop, something that isn't kind to the knees.  Continuing down to the valley, and gazing to the top of the peaks, you are reminded how big this world is, and that you are but a speck.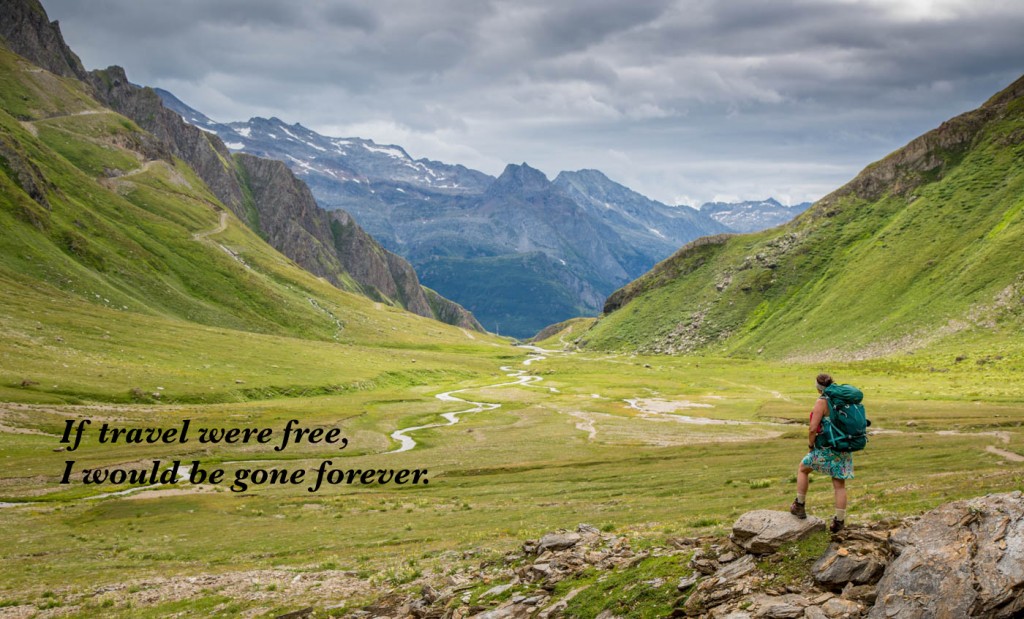 We took the long way around Lago Di Morasco and continued down to the little village of Riale, Italy.  Standing solid on a hill was the church of Riale.  I'm not sure what it was about this little church on the hill, but I was mesmerized by it.  I took more pictures of this church than any other landscape, mountain or building during this whole trek.  During dinner I kept a watchful eye for the "golden hour" of sunset and left the table before I was finished just to get "the photo."  Miles hiked today, 12.5.
Travel Tip:  You are in their country, learn enough of their language to get by.  Or at least use Google translate to get across what you are wanting to say.  In the smaller villages you will be hard pressed to find someone who speaks English.