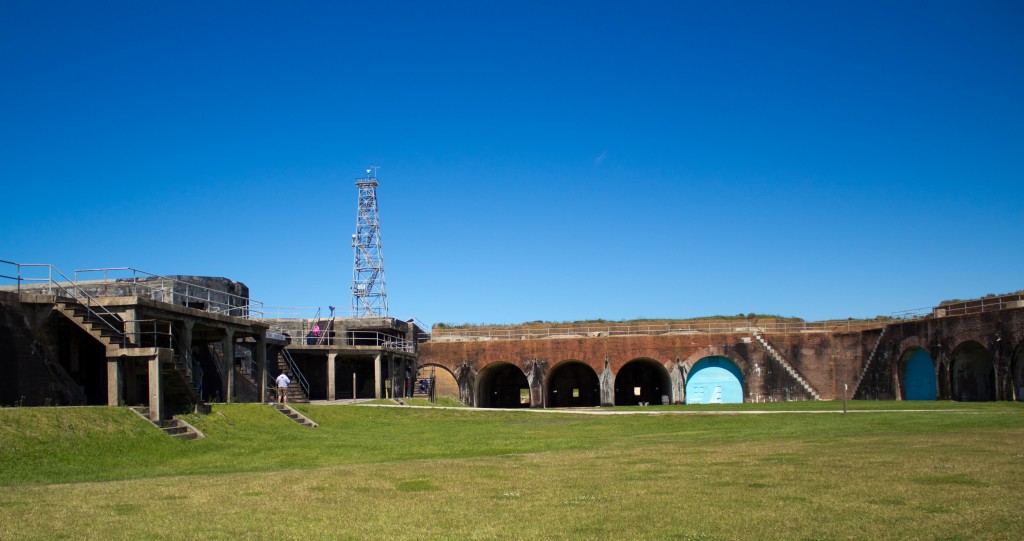 After the War of 1812, the United States started a program to strengthen its seacoast defenses, and in 1818 Benjamin Hopkins was contracted to build a large masonry fort on Mobile Point.  Less than a year later Mr. Hopkins died of yellow fever.  Samuel Hawkins was the next contractor, but he too died before accomplishing anything.  Next up was Captain R.E. DeRussey.  Captain DeRussey was able to make a little progress before he too became ill and turned the work over to Lieut. Cornelius Odgen.  Lieut. Odgen completed the work in 1834 and turned the fort over to Captain. F.S. Belton, commander of Company B, 2nd US Artillery.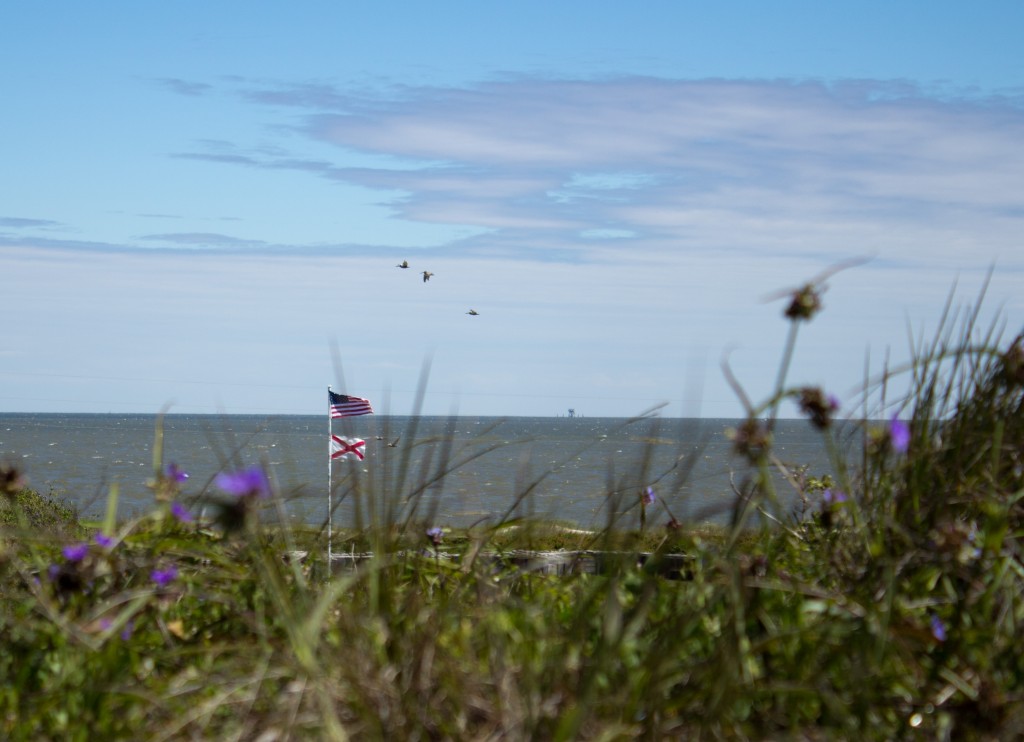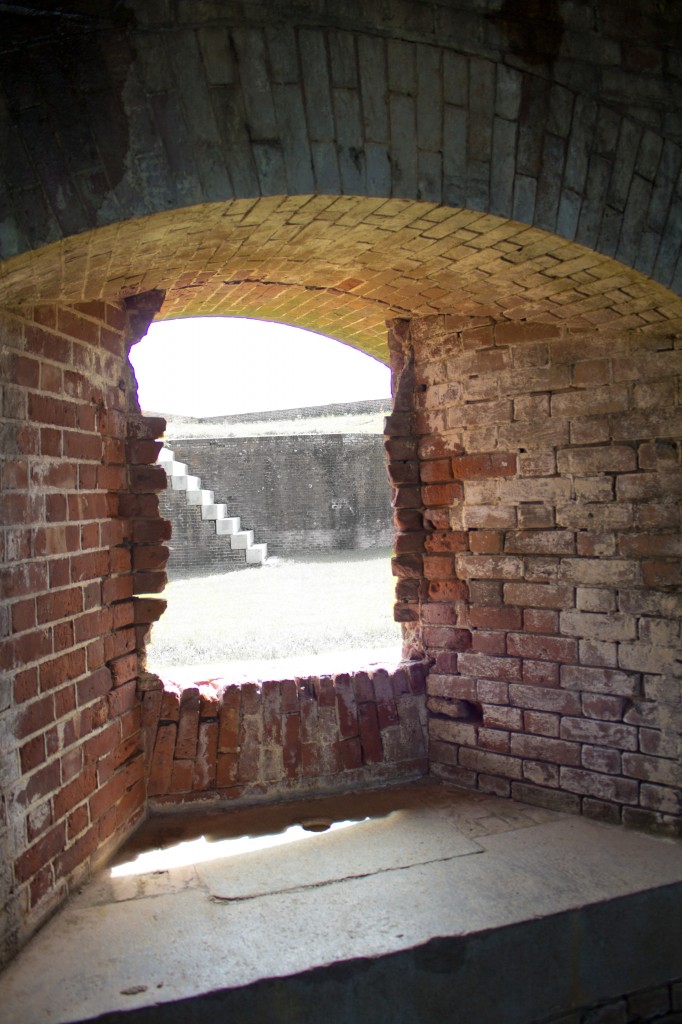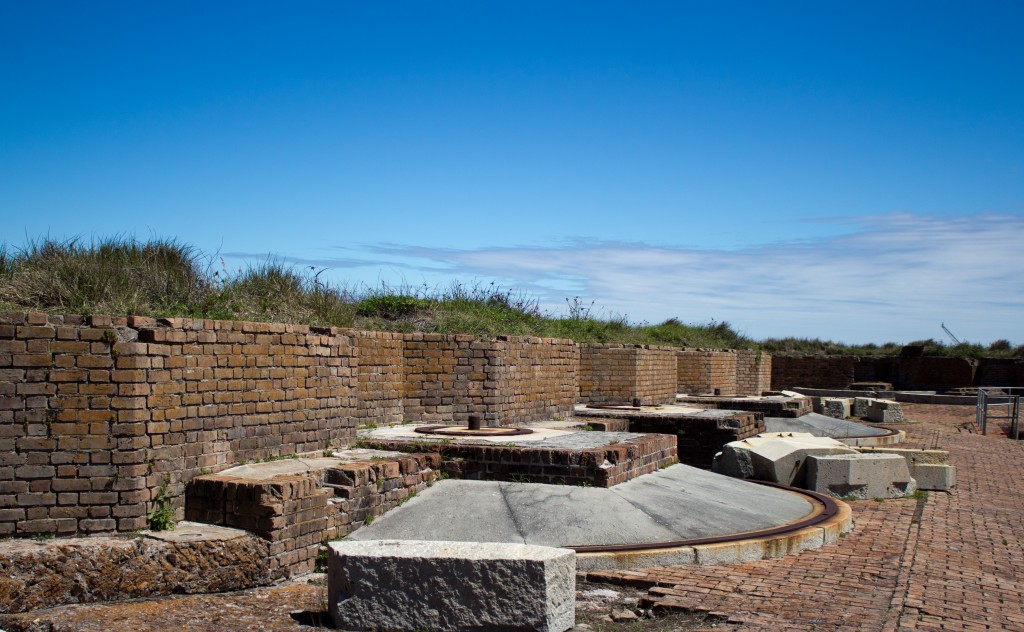 During the Civil War, Fort Morgan and all her sister forts were proven to be out of date.  Rifled cannon and steam-powered warships repeatedly defeated the old brick forts.  On August 5, 1864 Union Admiral D.G. Farragut led his fleet past the guns of the fort and into the bay with the loss of only one of his ships from his fleet.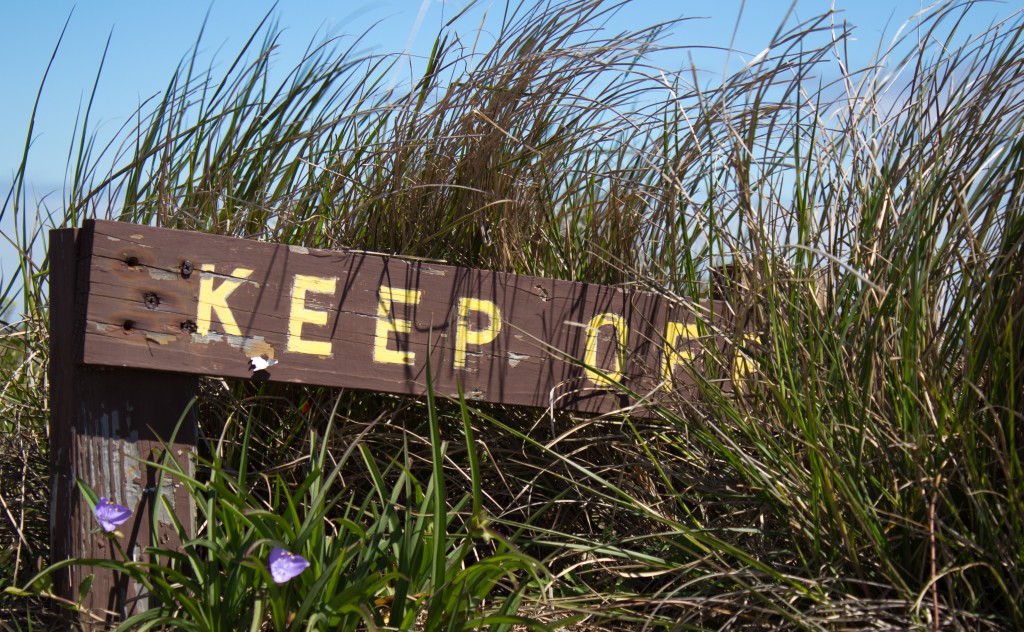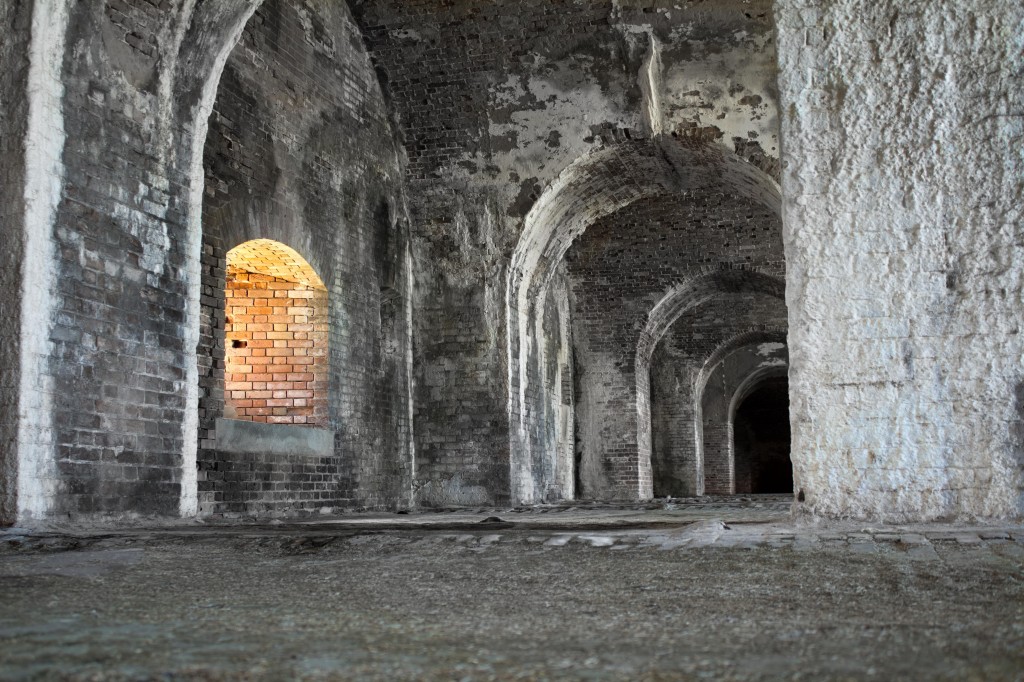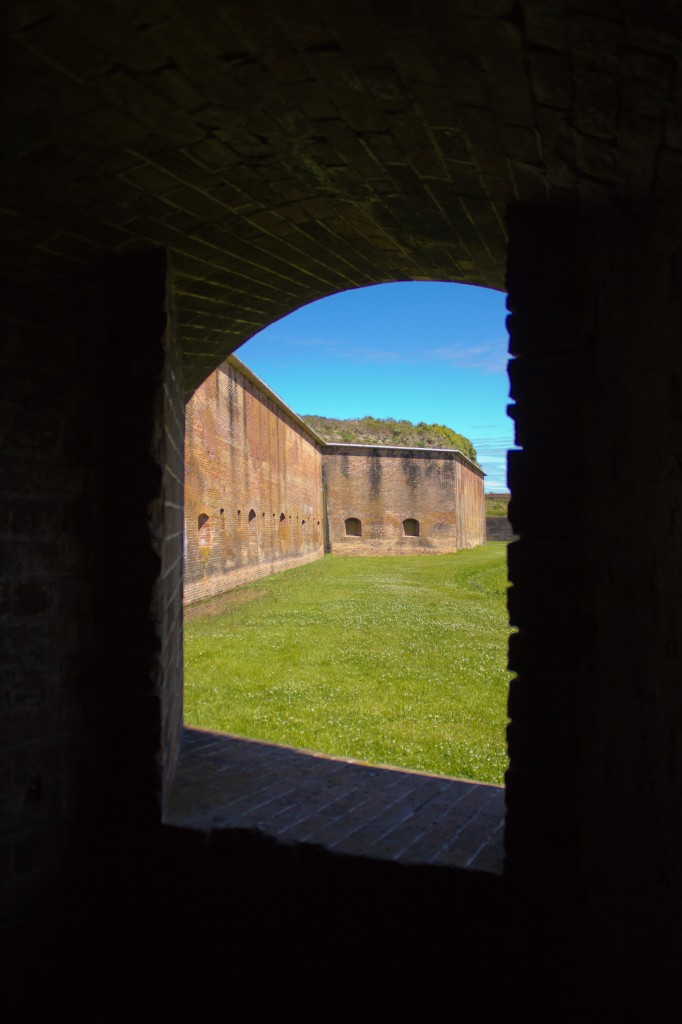 In April 1917, after the United States declared war on Germany, the fort took on the task of training Coast Artillerymen in modern weapons.  In 1924 the Army abandoned the fort and the base deteriorated quickly.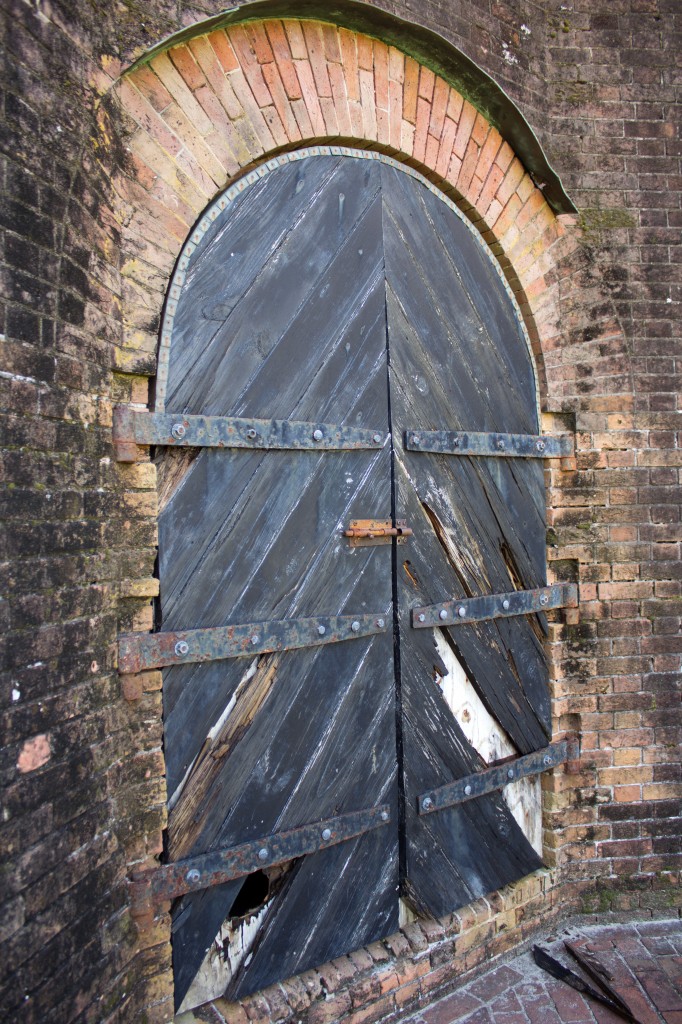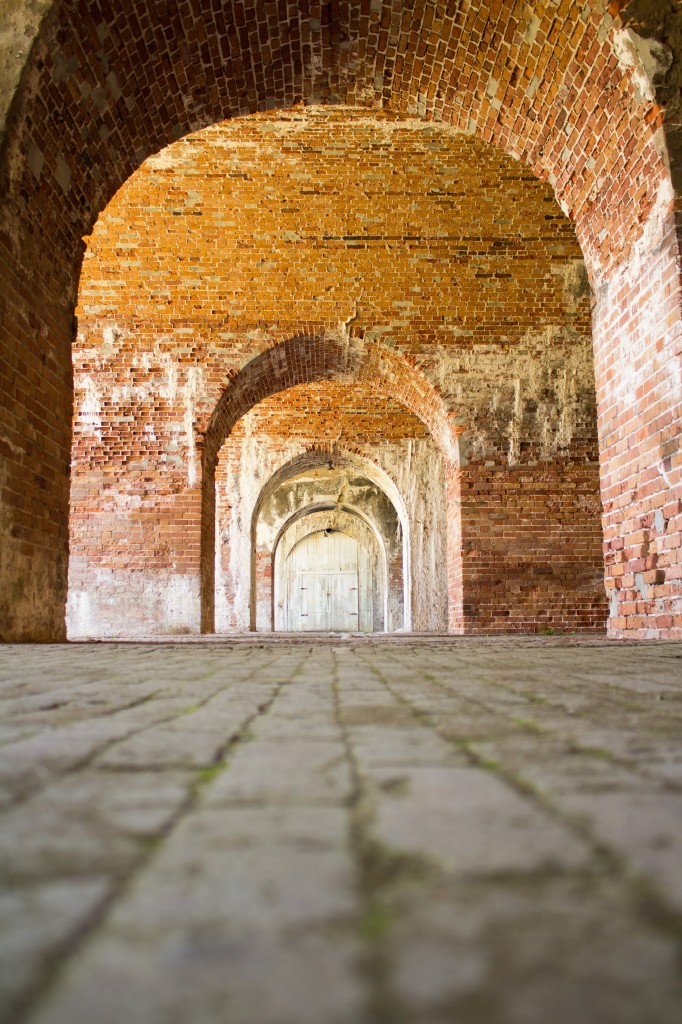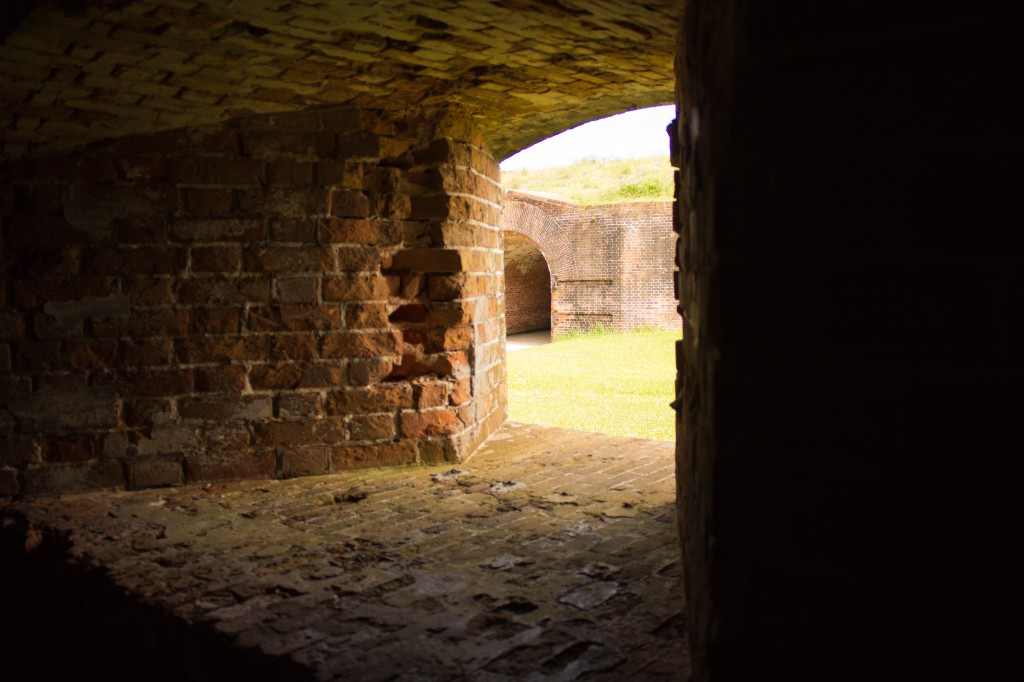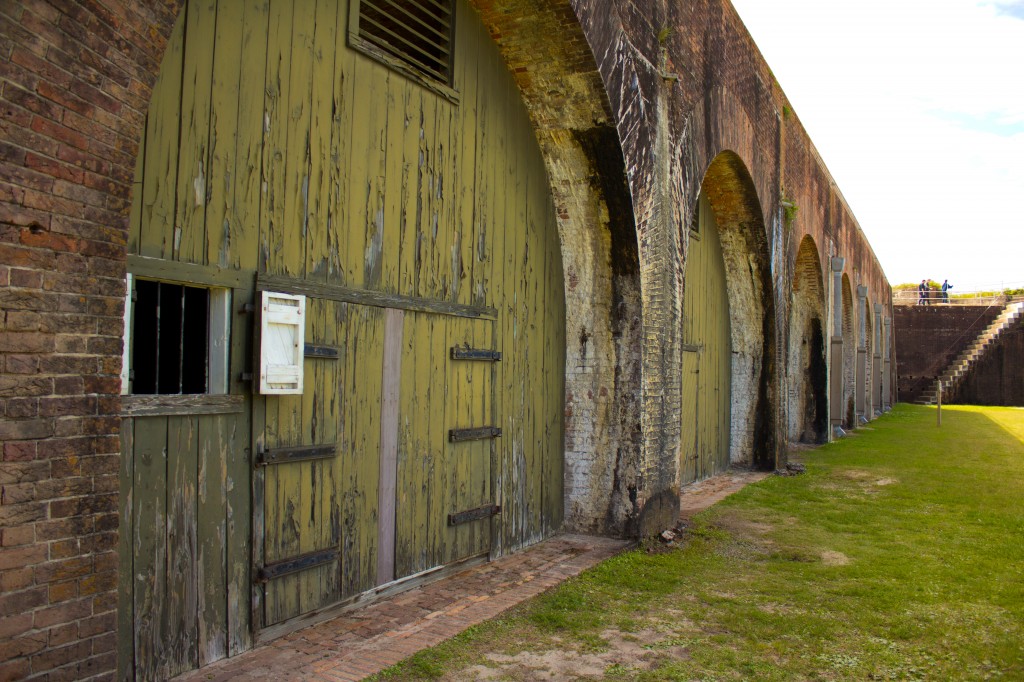 During an excavation in 2008, a 90-pound live Union naval shell was uncovered.  The shell was from a Parrott rifle on a U.S. Navy warship and was fired at the fort in the summer of 1864.