This comfort food is one that is made with items you have in your cupboard. (Except, maybe, the apples.  I prefer Honeycrisp apples.)
Apple Crisp
4 Granny Smith apples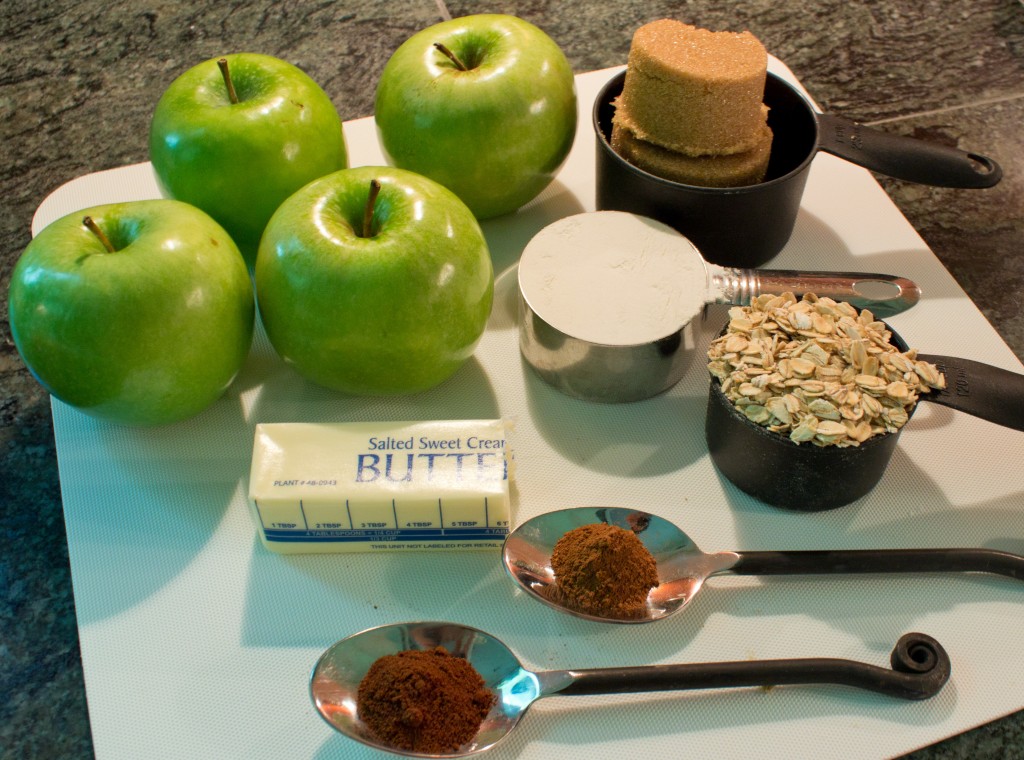 3/4 cup packed brown sugar
1/2 cup flour
1/2 cup oats
1/3 cup butter, softened
3/4 teaspoon cinnamon
1/2 teaspoon nutmeg
1/2 teaspoon clove
Heat oven to 375˚.  Peel, core and thinly slice the apples. This is the time to get your mandolin out.
Place apples in an 8 x 8 pan that has been greased.  Combine brown sugar, flour, oats, cinnamon, nutmeg and clove, stir until mixed well.  Cut in butter until mixture is crumbly.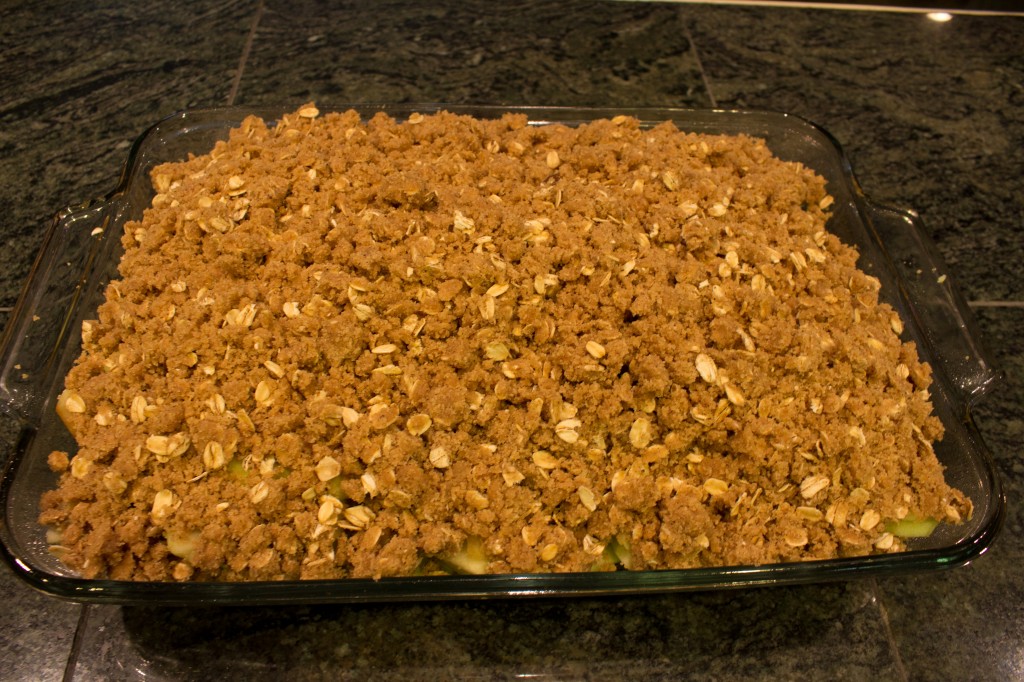 Sprinkle crumb topping evenly over apples and bake for 30 minutes or until apples are fork tender.  Cool slightly, then serve with whipped cream or ice cream.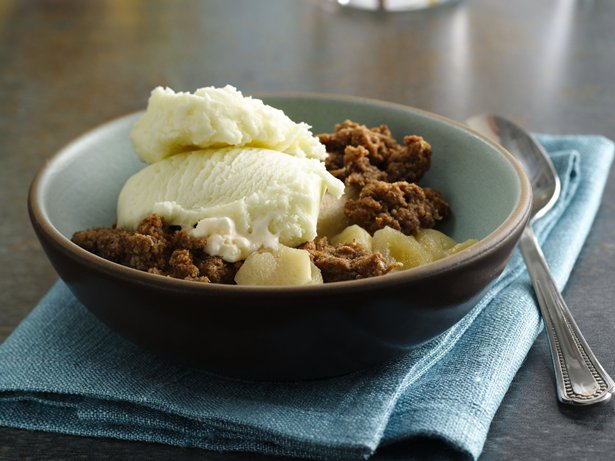 Serves 6
This easy dessert will become one of your families favorites, is super easy to make and will remind you of your grandma.  The last part makes me smile!