The Christmas season is by far, my favorite time of year.  I love every aspect of this season, the cold weather outdoor activities, family, Christmas movies, cooking and baking.
So, here is a great one to try just in time for the holidays!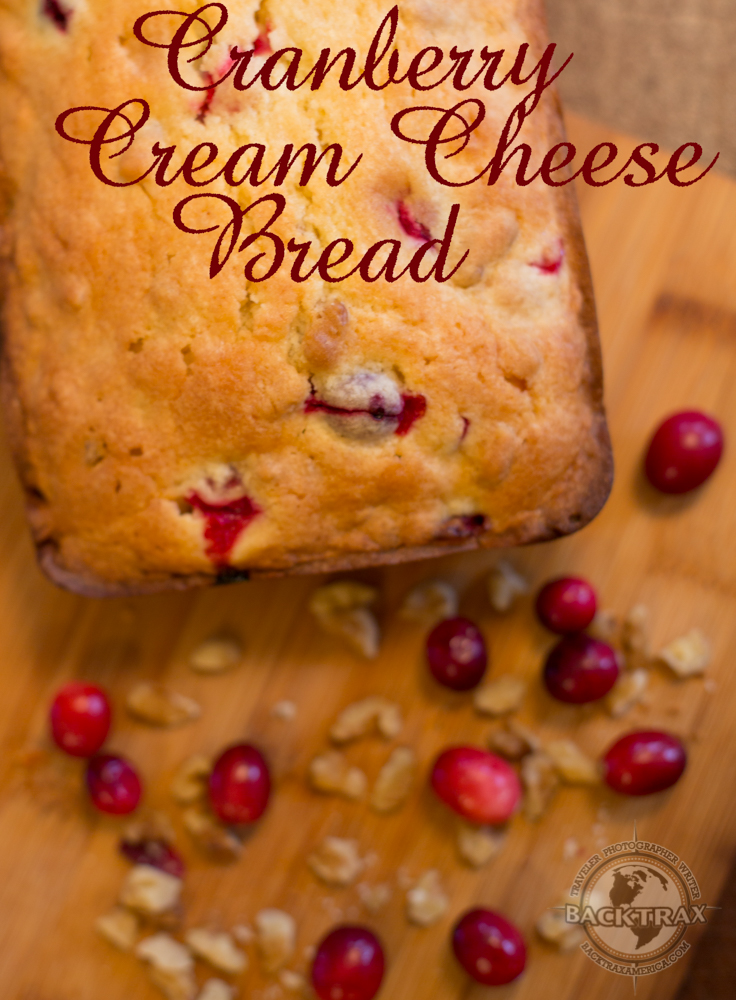 Cranberry Cream Cheese Bread
1 cup Butter Flavored Crisco
1 (8 oz) package cream cheese, softened
1 1/2 cups  sugar
1 tsp orange extract
4 eggs
2 cups flour
1 1/2 tsp baking powder
1/2 tsp salt
2 cups fresh cranberries
1 cup chopped walnuts
Preheat oven to 350˚
Grease two 9 x 5 loaf pans.
In a large mixing bowl cream the butter flavored Crisco, cream cheese, and orange extract.  Add eggs one at a time, mixing well after each egg.
In a separate bowl, combine the flour, baking powder, and salt, stir to mix.
Slowly add the flour mixture to the wet ingredients until well blended, scraping sides as needed.
Fold in the cranberries and nuts.
Spoon batter evenly into the two greased loaf pans.
Bake for 50 – 60 minutes.  To check if the bread is cooked through, poke a spaghetti noodle into the center, if it comes out clean, bread is done.
Cool on rack and enjoy!