Several years ago, when my boys were 8 and 4, I received an apron for Mother's Day that they had made.  It is nothing fancy, but it is my favorite because they made it.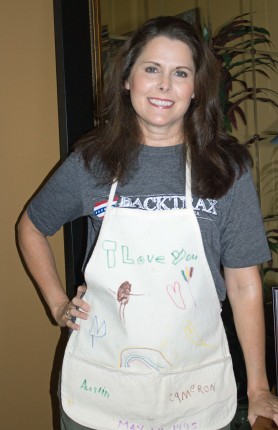 A couple of years later, my boys woke me up super early on Mother's Day and handed me a small black box.  Inside the small box was a small note.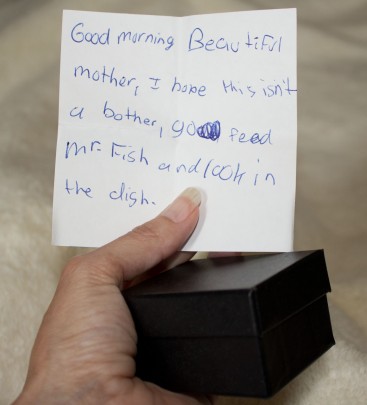 I now was on a scavenger hunt.  After feeding Mr. Fish and finding note number two I had the difficult task of looking for something I made.  REALLY?  I made almost everything in the house! (Almost.)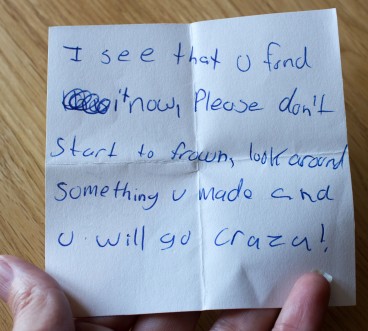 A lengthy search later, I found a small, black velvet box, and inside was the last note and my present.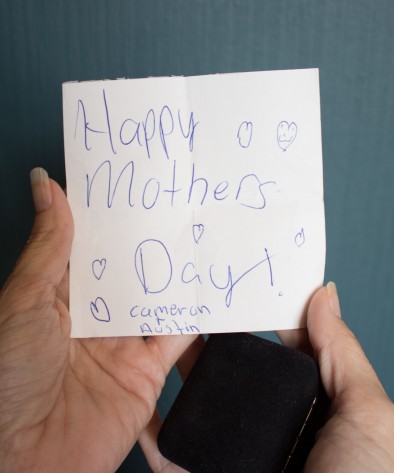 A Mother's Day ring. Depending on which way you look at it, it either says "MOM" or "WOW."
It is not an expensive ring, but my absolute favorite piece of jewelry because my boys gave it to me.  (Yes boys, I still have the box and notes. Some things are keepers!)
This past Mother's Day we did "Family Picture Day."  They indulged me with their time, and to me, time is the greatest gift.  It was a rainy, nasty day, but by the late afternoon there was a break and we headed out.  With the tripod at hand and camera set on timer and continuous 8 shots, this is some what what I captured.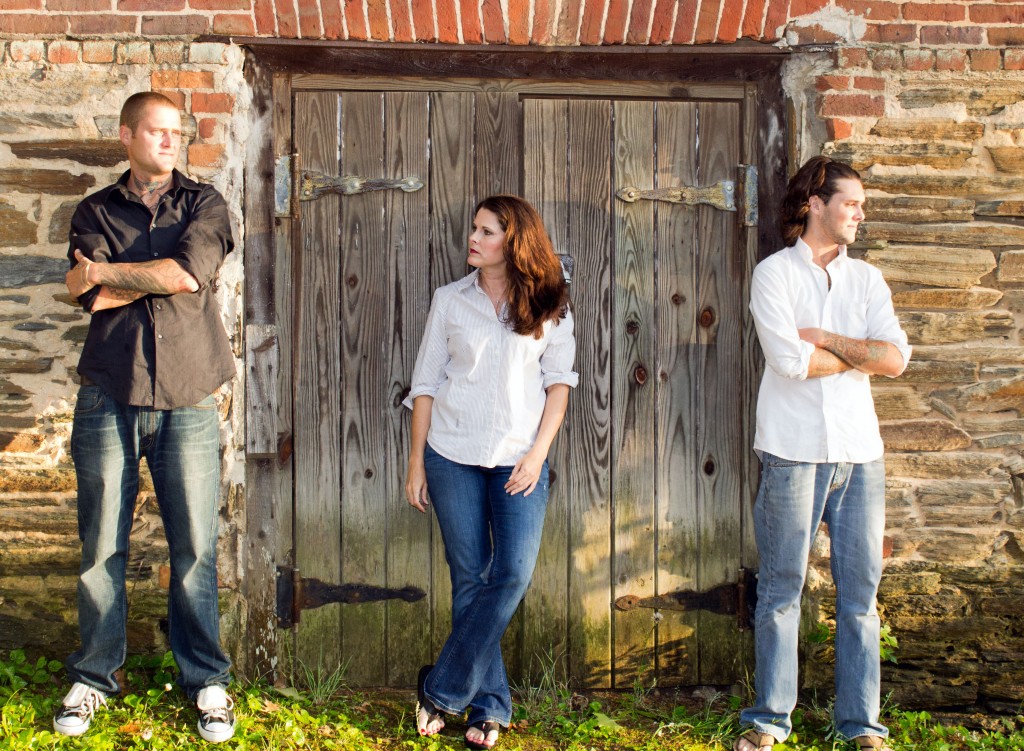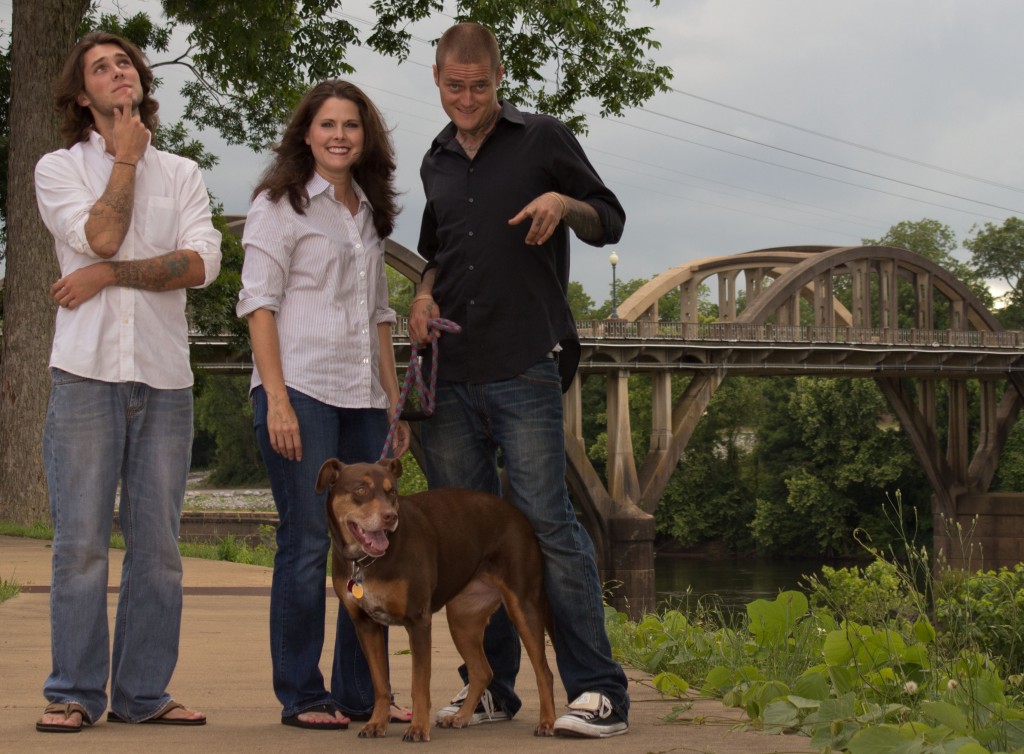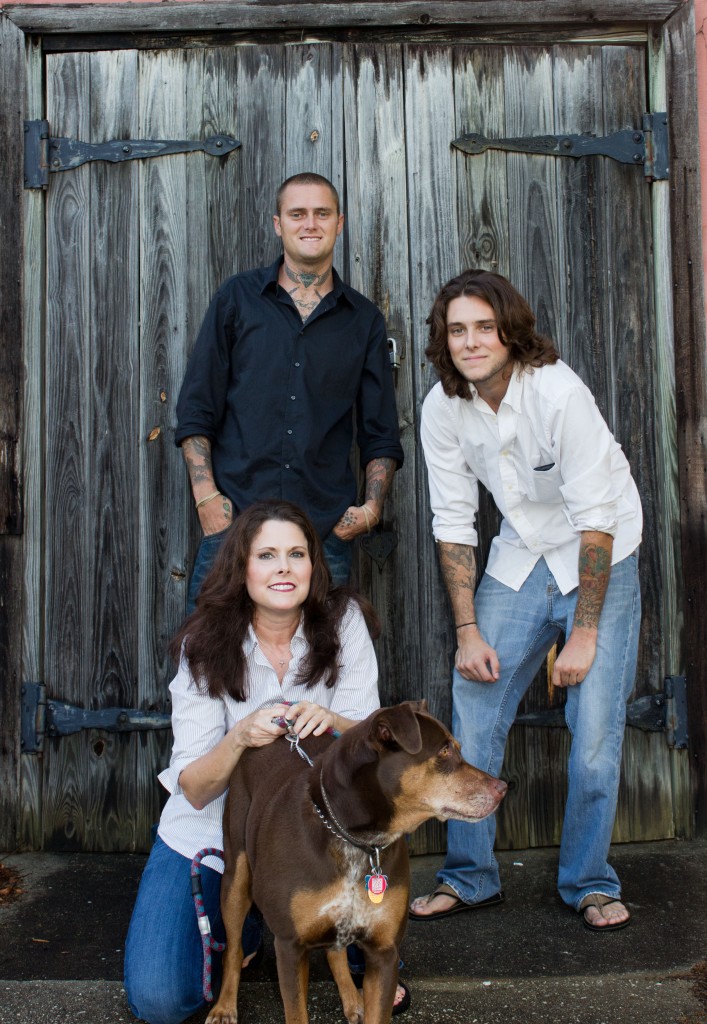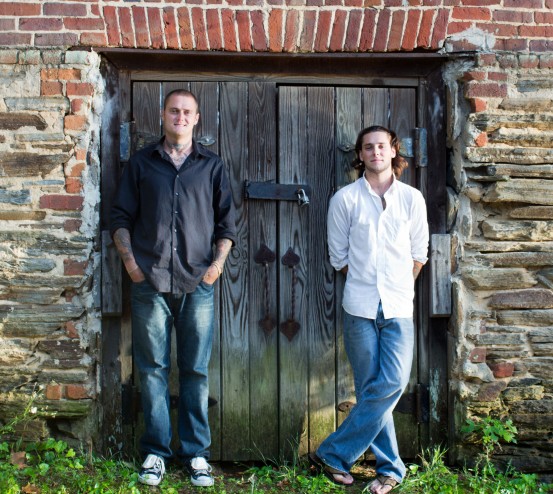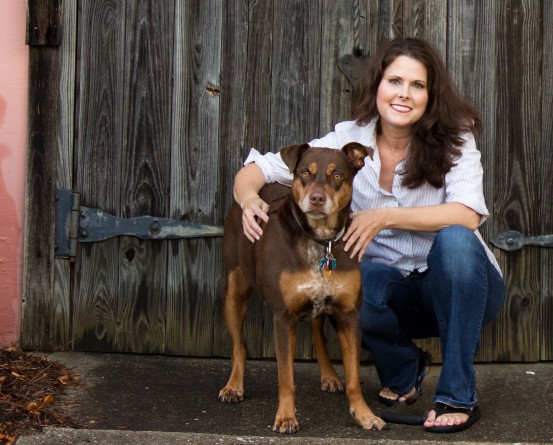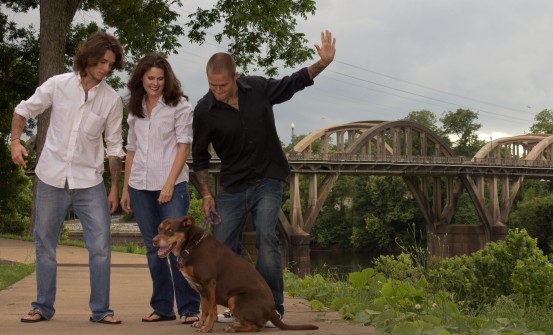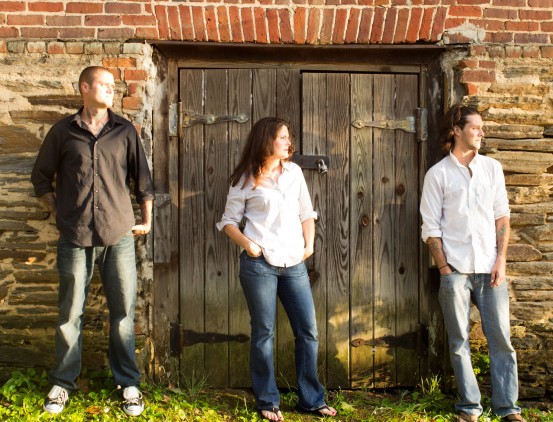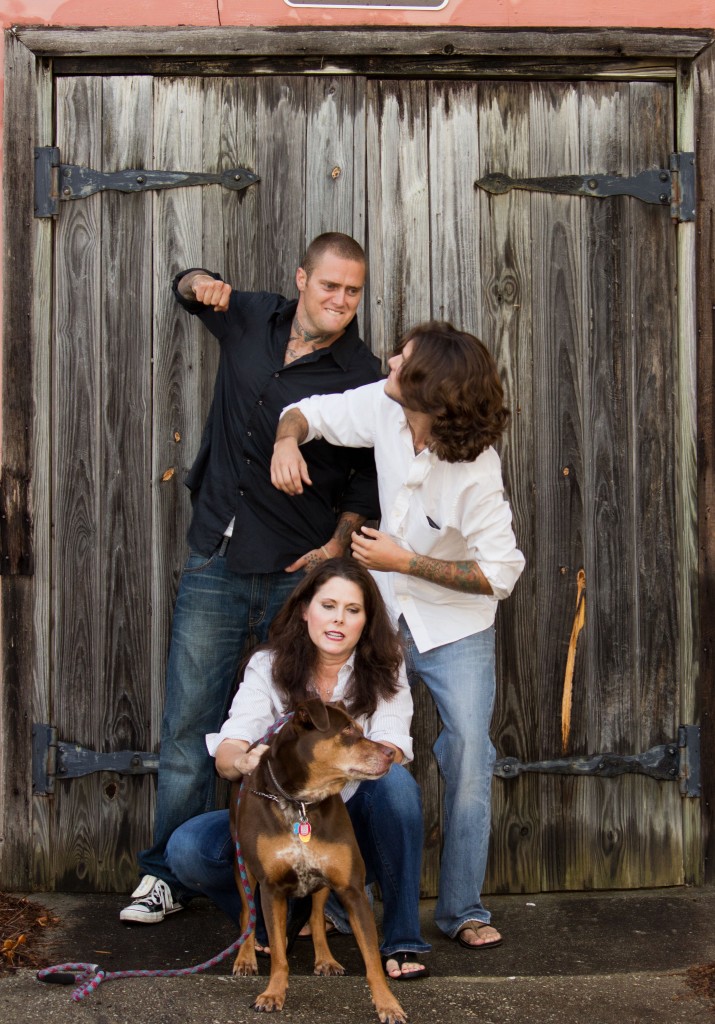 I took 238 pictures in all. 98% were keepers, including the ones where the boys were being boys.  Knowing that this is the last Mother's Day that I will be with them for a while, them giving me the gift of time meant the world to me.  They may make me mad as hell at times, but mostly, they make me smile ! 🙂
P.S. NO! They were NOT going to hit Callie or each other.  They were just messing around.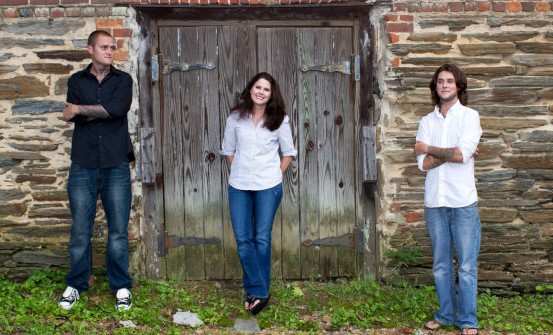 This is my journey…
[donation-can goal_id='keep-me-on-the-road' style_id='default' show_progress=true show_description=true show_donations=false show_title=true title="]