Pumpkins.  They just remind me of Fall!  Pumpkin Pie, Pumpkin Spice coffee creamer, Pumpkin bread, Pumpkin Spice Latte, Roasted pumpkin seeds, even Pumpkin Spice donuts from Krispy Kreme! Yes, I love pumpkin!  How about Pumpkin Cheesecake?  Okay, here ya go!
Pumpkin Cheesecake Bars
11 Cinnamon Graham Crackers (1 1/2 cups)
3/4 cup pecans
1/4 cup sugar
10 tbsp of butter, melted (I KNOW!) 🙂
3 – 8 oz  cream cheese, room temperature
3/4 cup sugar
1/4 cup light brown sugar
1 – 15 oz can of pumpkin puree
3/4 tbsp pumpkin pie spice
1/4 tsp salt
1 tsp vanilla
2 large eggs
Whipped cream
Chopped pecans
Spray a 13 x 9 x 2 glass dish with a non stick cooking spray.  Heat oven to 325 ˚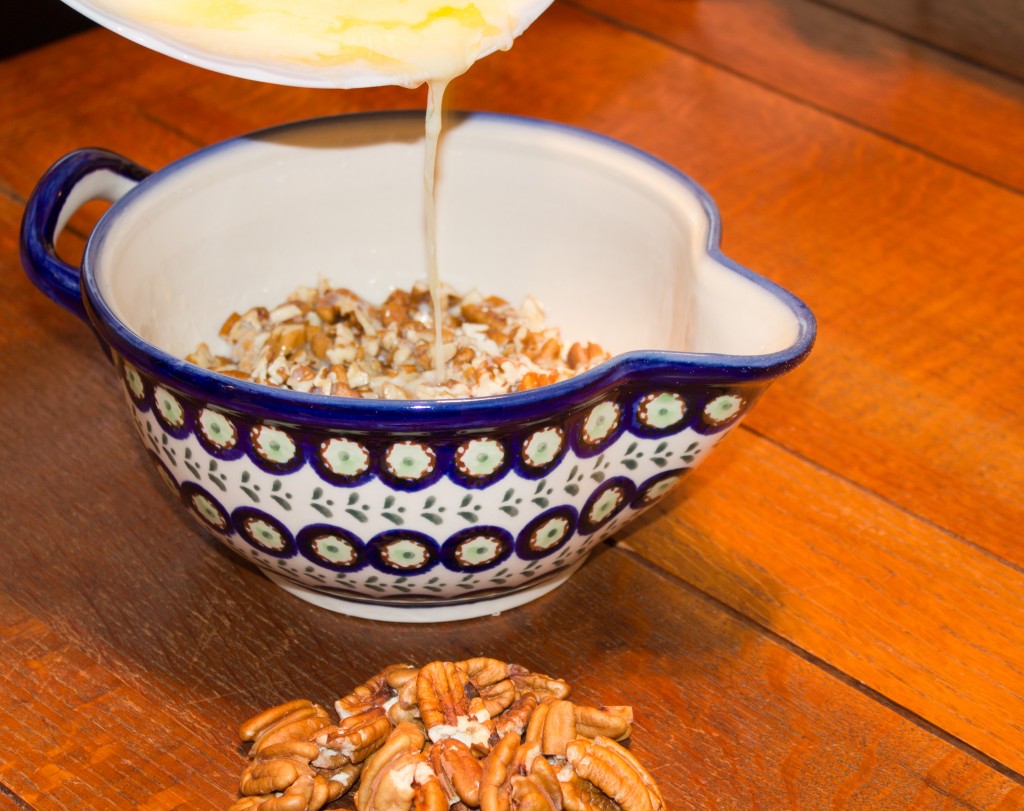 Crush the graham crackers in a food processor or with a rolling-pin.  You will want these to be finely crushed.  Chop the pecans.  I left the pecans a little chunky for texture.  Put the finely crushed graham crackers, pecans and sugar in a bowl.  Pour the melted butter over the top and mix well.  Put the graham cracker mixture into the greased dish,  pat firmly.  Bake for 10, then cool.
Combine the cream cheese, brown sugar and white sugar in a mixer and mix until nice and fluffy.  Add the pumpkin, pumpkin spice, salt, vanilla and one egg at a time until blended.  Pour the batter over the cooled crust and bake for 50 – 55 minutes.  Let cool to room temperature, then place in the refrigerator until completely chilled.
Cut into squares and serve with Whipped cream and chopped pecans. 🙂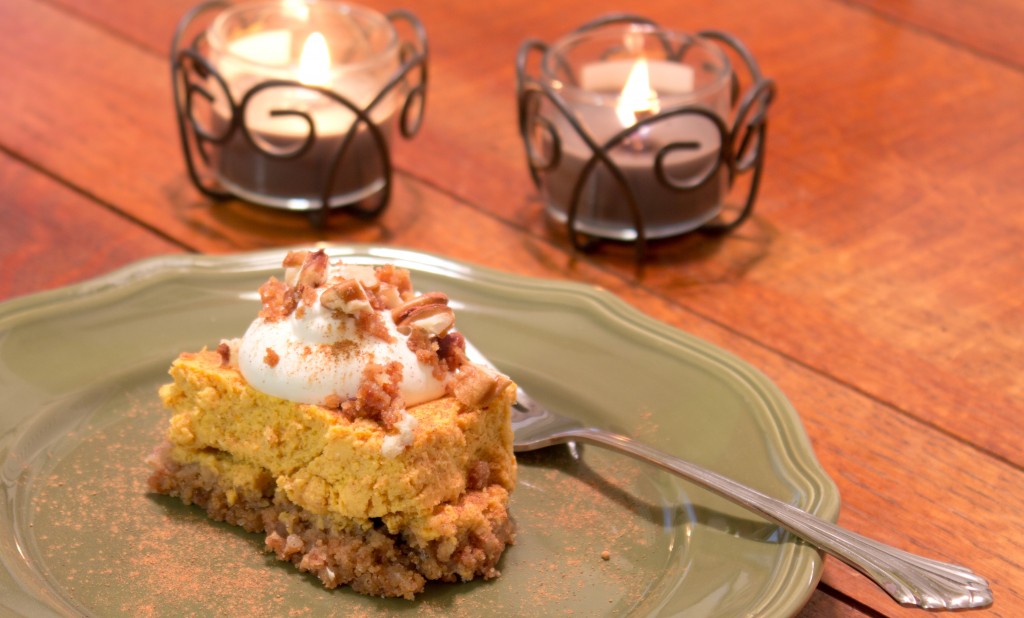 This is my journey…