When I was growing up in Germany, Nutella was a staple.  A dense, crusty, thin slice of bread, toasted and then smothered with Nutella in the morning was the breakfast of champions back in the day!
When we moved back to the states I discovered the white fluffy stuff ironically named "Fluff."  It was/is egg whites, sugar, corn syrup and vanilla.  Now, add some of that to a Nutella sandwich and you will reach a sugar high like you have never imagined!
I have found an "adult" way to get my Nutella fix.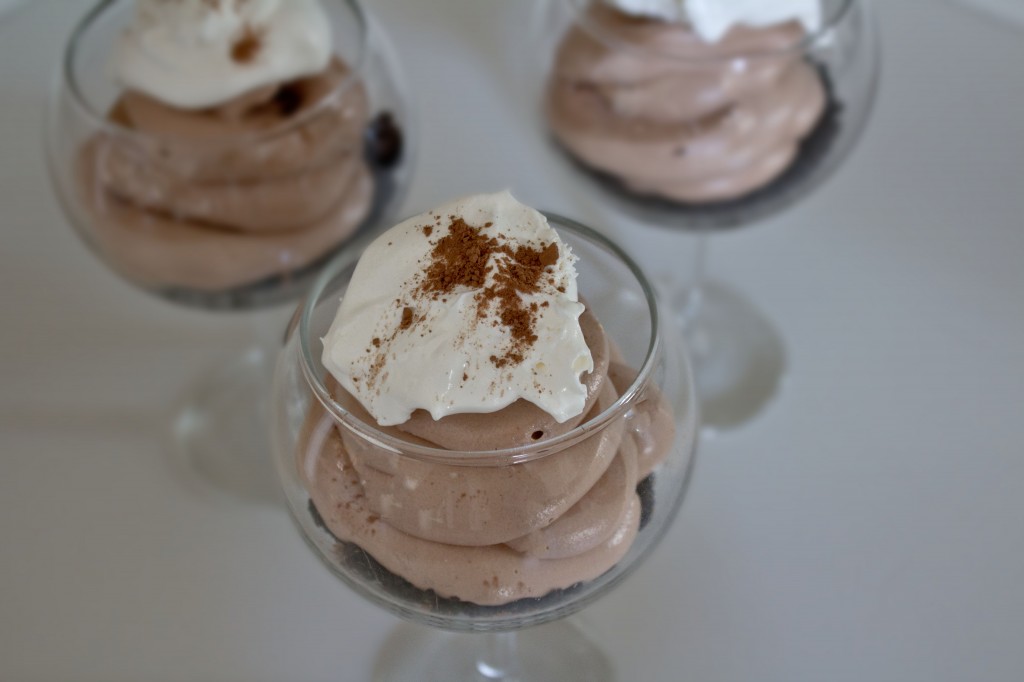 No Bake Nutella Cheesecake
1 – 8 oz Cream Cheese, softened
2/3 cup Nutella
1 tsp vanilla
16 0z Cool Whip, divided
20 Oreos, divided
1/3 cup butter, melted (NO substitutes!) It's a butter thing.
Mix the softened cream cheese with the Nutella until well blended, add the vanilla.  Fold in 8 oz of the Cool Whip until throughly mixed. Set aside.
Crush 14 of the Oreos and eat the other 6, because you know you will anyway.  Mix the finely crushed Oreos with the butter. Divide the Oreo mixture into 6 serving dishes and press firmly into the bottom.
Scoop the chocolaty goodness into a zip lock bag, seal, then cut a corner out.  Pipe the Nutella mixture evenly into the 6 dishes. Top with more Cool Whip and garnish.
This can easily be turned into a pie by increasing the Oreos to 30, (24 for pie, 6 for munching) and butter to 5 Tbs. Press into a pie plate, pipe Nutella mixture on top, add Cool Whip and garnish.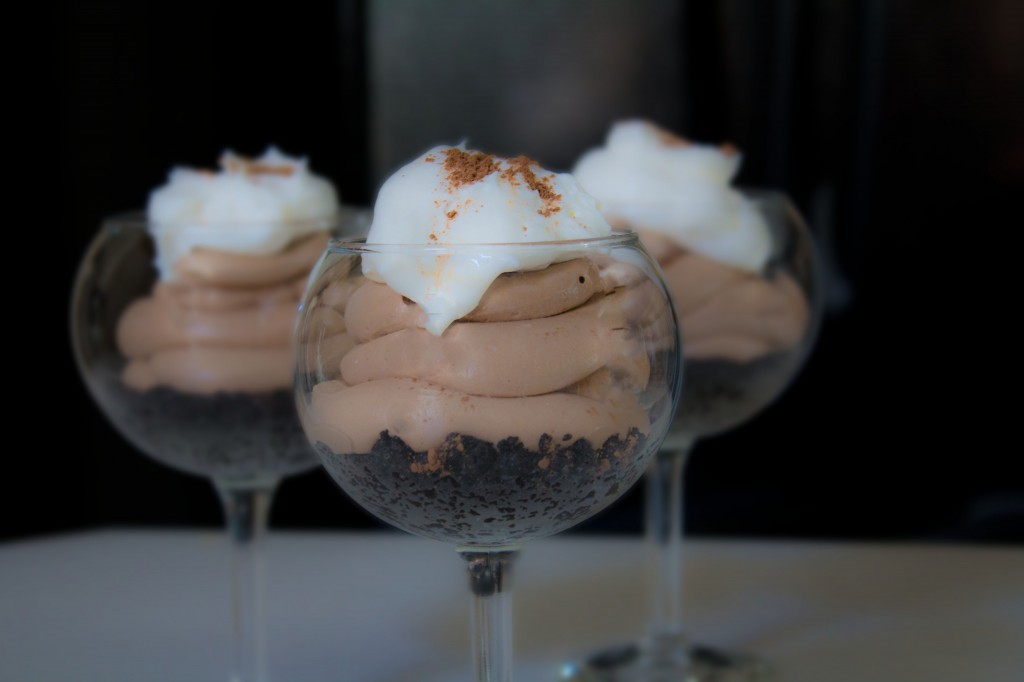 This is my journey…
[donation-can goal_id='keep-me-on-the-road' style_id='default' show_progress=true show_description=true show_donations=false show_title=true title="]