A Sunday Funday postponed due to the weather.  This is a first.  Colorado boasts over 320 days of sunshine, and this is my first Sunday to have to change my plans.  No big deal, I just roll with it and do what I do best.  I Cook.
This morning I threw this together, literally.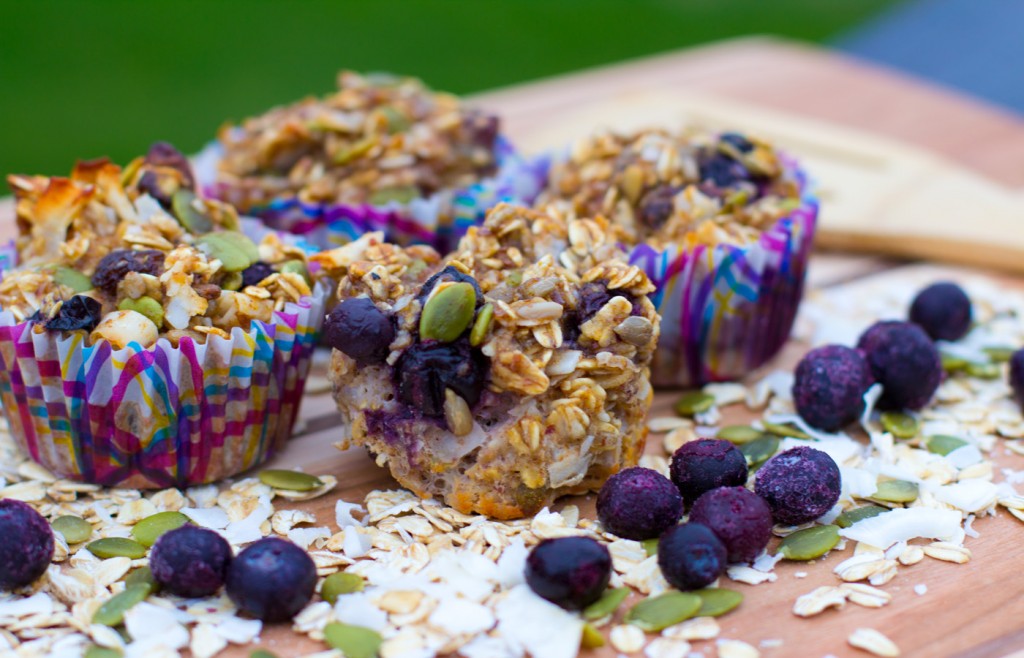 Fruit and Seed Filled Baked Oats
1 – Banana, mashed
2 cups Unsweetened Applesauce
1/2 cup Organic Raw Honey
2 Eggs
1 tsp Vanilla
5 cups Old Fashioned Rolled Oats
1/2 cup Flax Seed, ground
1 cup Sunflower Seeds
1 cup Pumpkin Seeds
2 cups Frozen Blueberries
1 cup Raisins
1 tbs Ground Cinnamon
3 tsp Baking Powder
2 cups Unsweetened Shredded Coconut
4 scoops Unflavored Protein Powder
2 – 2 1/2 cups coconut milk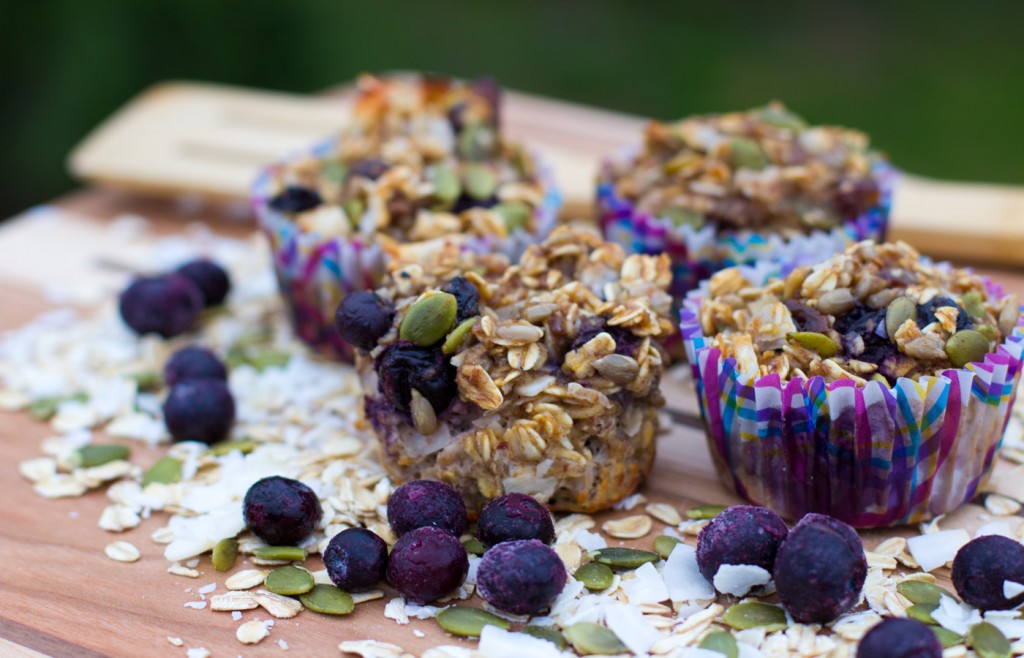 Heat oven to 350˚.  Mix together the eggs, mashed banana, applesauce, vanilla and honey. In a large bowl mix the oats, ground flax-seed, sunflower seeds, pumpkin seeds, blueberries, raisins, ground cinnamon, baking powder, coconut and protein powder.  Add the wet ingredients. Mix well.  Add the coconut milk.  You want the mixture to be wet looking.  Mix throughly.  Line muffin tins with paper liners.  Scoop oat mixture into paper liners to the top.  I used an ice cream scoop and it filled them perfectly.  Bake for 30 minutes, or until set.
Makes 36
You can use whatever fruit, seeds or nuts you like, mix 'em up a little and see what you come up with.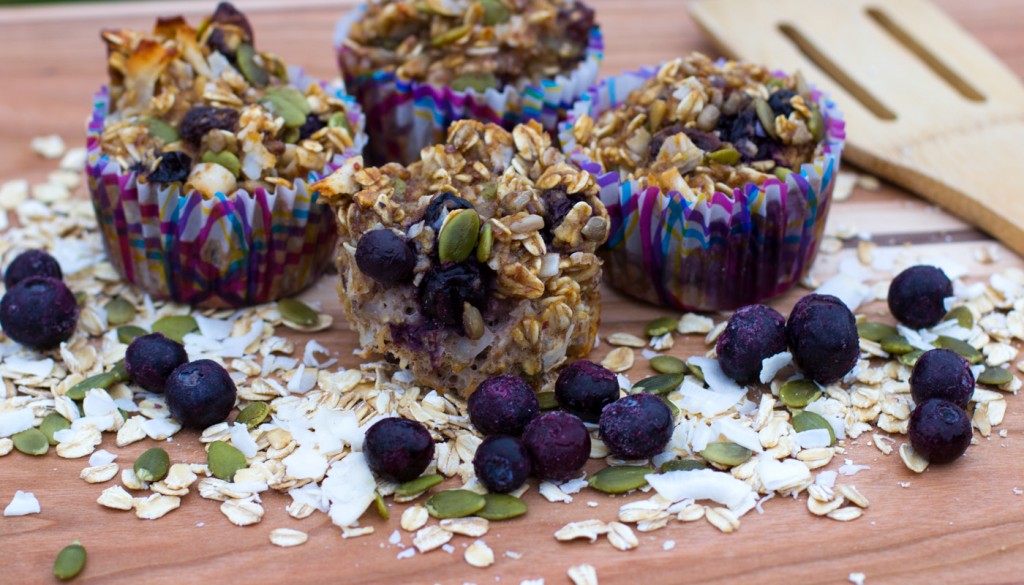 Nutritional Facts:
Calories                          170
Fat                                  5.4(g)
Sodium                         36(mg)
Carbs                             22(g)
Dietary Fiber                3.6(g)
Sugars                            7.3(g)
Protein                           6.2(g)