When I am planning a trip, I enter the info into my phone's GPS to get distance and time.  I then get the Rand McNally out and look at the route my phone wants to take me.  The GPS will not take you down the scenic byway or off the beaten path.  The map will.
When my oldest son graduated from basic training, we drove to Ft.Jackson, South Carolina to attend the ceremonies.  The morning of the graduation my GPS  died.  It would not even turn on.  I did not bring the atlas with me, and I had no idea where I was.  I had become too reliant on the GPS telling me where to turn and my not having to pay attention to the roads.  This was the last time that would happen.
Friday I left Montgomery, Alabama to drive to Pikesville, Maryland to see my best friend.  GPS told me it was 837 miles and that it would take me 14 hours and 18 minutes.  No big deal, I am used to driving to Wisconsin. I got the map out and saw that the Blue Ridge Parkway stretched from Murphy, North Carolina, to the top of Virginia.  I was now on a mission.
Thursday night I could not sleep; the anticipation was killing me!  Finally,  at 2:30 a.m. I got up and started getting ready.  I have always been the type that when I am going somewhere I try to get there the fastest way possible.  Not this time.  When I got out of Atlanta, I got off the interstate and now the ride began.  In Franklin, North Carolina, I took a right onto Hwy 64.  That was an incredible drive!  The road was one "kiss me ass" turn after another, a phrase I learned while living in Europe.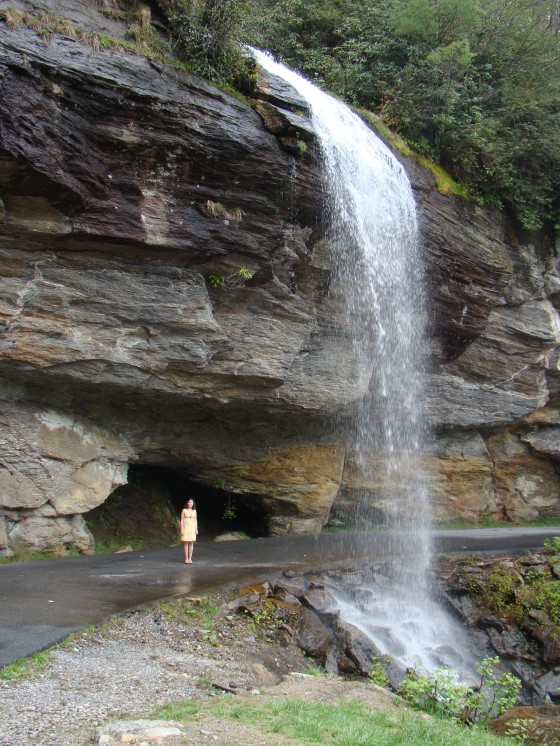 The mountains hung over the road on one side with a million-mile cliff drop on the other. Waterfalls and white-capped rivers were around every corner.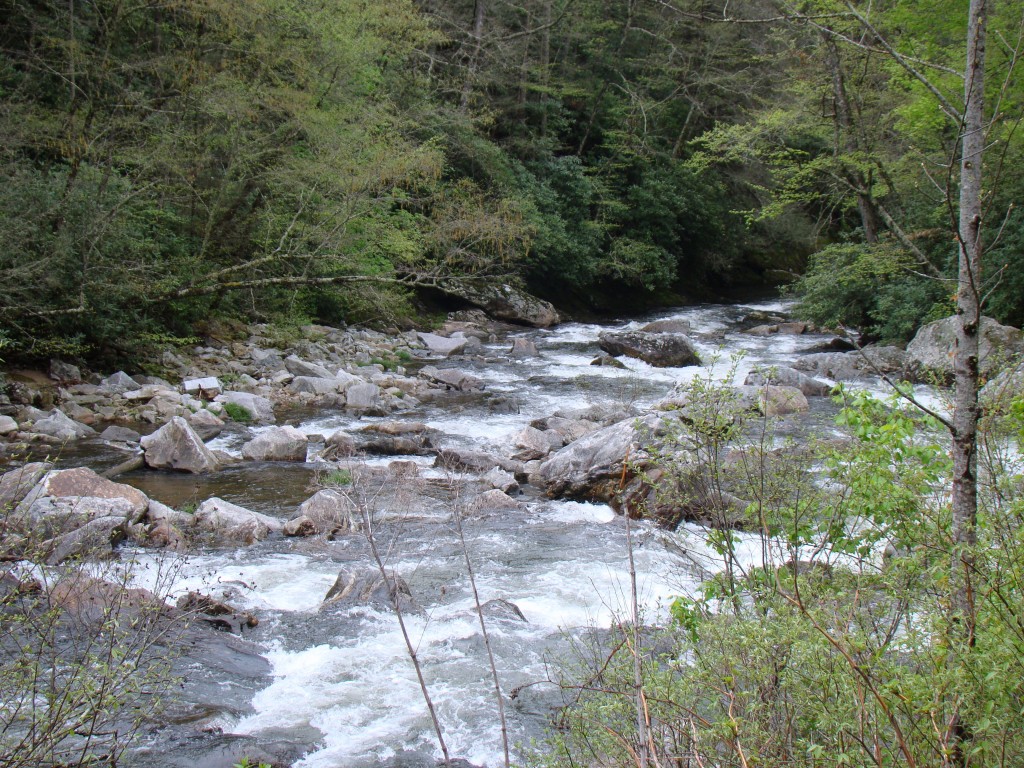 There was no way I would make it to Maryland in one day at this pace, and  I decided to stay in Ashville for the night with my former brother-in-law and his wife.
Early the next morning, I was on the road again.  I was tired and now frustrated that I could not find the Blue Ridge Parkway.  I knew I had at least another 9-hour drive ahead just by taking the interstate all the way. Interstate it was, and I was disappointed.  When I got into Virginia I found the Blue Ridge Parkway!  WOW!  What a drive!  Trees blooming, flowers budding, winding roads and no traffic!  The speed limit was 45 and that kind of hurt.  For the first few miles I was in some of the densest fog I had ever driven in, and I was hoping it would burn off quickly and it did.  There were more bicycle riders than there were cars.  I could not believe it.  I basically had the road to myself.  No iPod playing, no noise, just the sunroof open and the road.
The Blue Ridge Parkway ended and I took the Skyline Drive through the Shenandoah National Park.  The speed limit was now 35.  No problem!  I was enjoying the drive.  The trees here had not yet started to bud, and they looked like winter.  The road was windy, and you really couldn't go faster than 35 miles an hour.  It was getting late, and my phone was telling me I still had 4 hours to go.  The amount of time I had left had not changed much because of the route I was taking.
When Skyline Drive ended, I was in Fort Royal, Maryland, and I finally had phone service again.  I decided to take the interstate the rest of the way, because I still had two hours to go.  I had just driven over 300 miles at a max speed of 45 miles an hour.  I was now driving at 70 miles an hour and it felt odd and a little uncomfortable.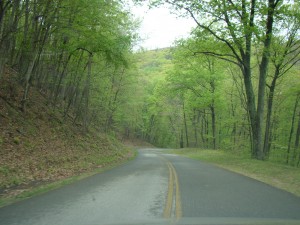 I pulled into Quynh's home at 8:15 at night. My 14 hour 18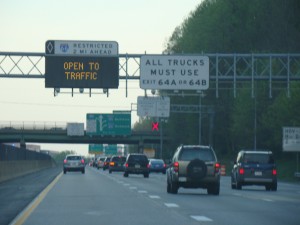 minute drive stretched into a 22-hour adventure. I will do it again.  Scenic byway or interstate? You tell me.
This is my journey…