I joyously welcome 2012!  I decided, and said, 2011 was going to be an exceptional year for me, and it was.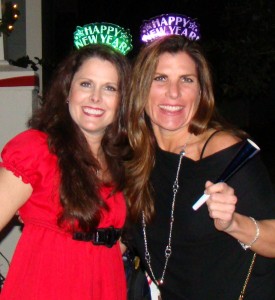 My year started out by spending New Years with my cousin, Michelle, in Orlando.  That was a great time with my cousin, had fabulous food and made new friends.  A few days later I met my best friend, Quynh in Hawaii for a few days of fun in the sun.  Quynh is in the Air Force,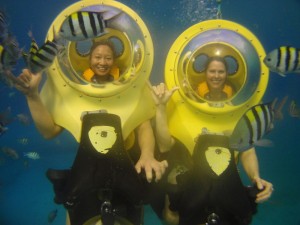 and she was coming back to the states after a year's tour in Korea.  Hawaii is a beautiful place, and I can understand why people want to pack up and move there.  I found it to possess an extremely laid back feeling, and overflowing with culture and history.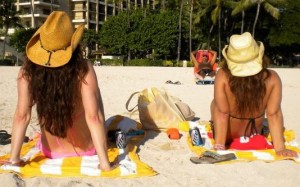 In February, I drove to Maryland with Quynh to help her find an apartment.  She was now stationed at Ft. Meade, and I had the time to go with her.  My brother Tommy lives in Baltimore, and I was able to spend a
little time with him also.  The city is to large, and busy for me but, there was plenty to do.  The people of Baltimore must believe their highway system is part of the Autobahn with their relentless speeding. 🙂
The beautiful month of March is when I started to write, and decided to put my dream into motion.  My first article,  Down the Country Road, got all of this going.   At the end of March, I flew to Ft. Lauderdale to help my cousin celebrate her 40th birthday.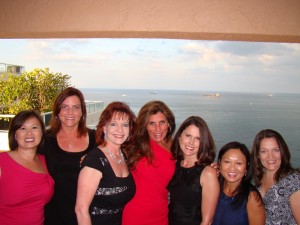 What a weekend that was!  Limos, food, a few frosty beverages and VIP passes to exclusive clubs.  It was not cheap!  A bottle of water at these establishments was $9.00.  I believe we were the oldest ones there,  and I don't know how the young kids could afford to party like they did but, WOW!
When April got here, I was already getting rid of my belongings.  The clothes I hadn't worn in a year were the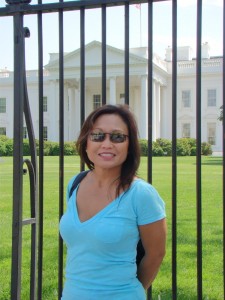 first to go and I made a friend extremely happy.  Next was the kitchen.  I had (past tense) enough kitchen gadgets to open my own kitchen store!  Not anymore, and I can say my boys are happy with what all I got rid of, and gave them.  At the end of April, I drove back up to Maryland.  We had made the drapery for Quynh's new apartment, and it was cheaper for me to deliver them than it was to ship them. Okay, I honestly just wanted to take the long way to Maryland via the Blue Ridge Parkway and then hang with my bff.  My cousin Michelle was in Baltimore  for a meeting and we had a chance to get together, including my brother, for dinner.  Michelle hadn't seen Tommy in 28 years!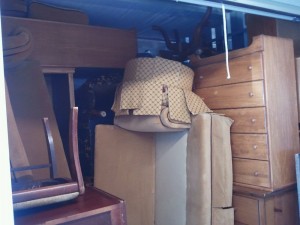 At the beginning of May, I packed the few things I wanted to keep into a 10 x 10 storage building and moved into my friend Jackie's home.  Her husband died unexpectedly four years ago, and the house is enormous.  It was saving me a lot of money, and helping her out.  The downsizing has been beneficial for me as it is getting me prepared for life in an RV.  I am discovering what I can and can not live without during this time.
With the gas prices rising at a crazy rate, I remained home the entire month of June.   I would much rather be on the road!  I was still getting use to living in someone else's home, and it was taking a lot of effort on my part.  I'm not use to sharing space with someone else.  My baby, Cameron, turned 21 this month, and that  made me feel pretty old!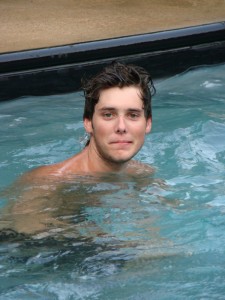 Back home for the 4th of July!  I drove to Milwaukee, and Quynh flew in to spend the 4th in the great state of Wisconsin. We went to Summerfest and saw Kid Rock in concert.  I took her to the Miller Brewing Company, (one of my faves!) we saw the Brewers play in Miller Park, did a walking tour of downtown Milwaukee, ate a lot of Kopps custard and had the traditional friday night fish fry.  I stayed four more days after she left and had a fantastic time with my family.
And then there is the horribly hot month of August!  As you know, I don't like the heat.  I will take a 12 degree day over any day that is 108.   Some of the people who I went to school with in Germany were getting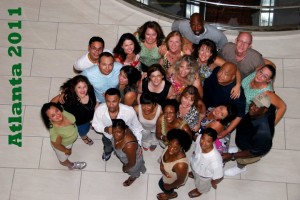 together for a mini reunion in Atlanta.  What a GREAT weekend that was!  Most of these friends I had not seen in 31 years, and we picked up right where we left off.  There is a closeness, a bond, that the kids who attended Hahn High School have that most people will never understand.  I am a BRAT, and I am proud of it!   My oldest son turned 25 this month.  I don't know where the time has gone…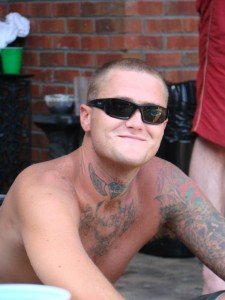 With the month of September comes football and fall.  Well, at least football showed up because fall sure didn't.  I did my first two videos, A Different Way to Deliver and Kountry Kitchen.  Doing those was a lot of fun but, a lot of work.  I had no idea what all was involved when making a video like these.  My thanks go to Dan, from Dan Black Studios.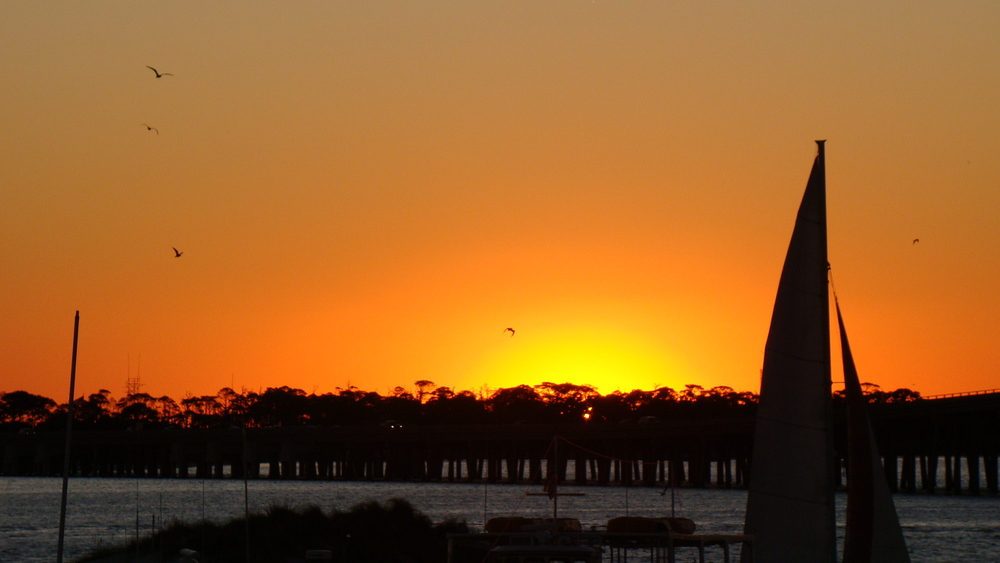 Onto October, and a lot of on the road stuff.  The month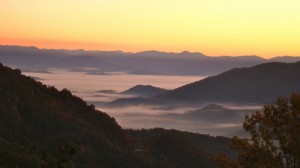 started out in Destin with some of my friends from Germany, Bea, Kathy and Sean at the Seafood Fest.  Then onto north Alabama to meet Nathan with his old homes.  What an extraordinarily talented man!  Back to Henderson to listen to the Bluegrass players with Ol' Rex.  Then my favorite, The Cabin in the Woods with my friends Reed and Karen Ingram and Christy Holding.  I was with Karen and Christy when I met Liza, the Alpaca Farmer.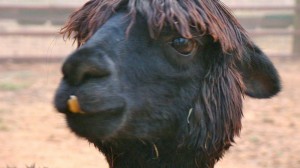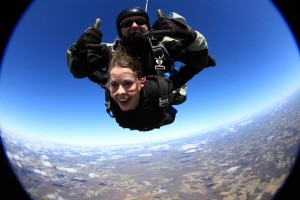 In November, I did the scariest thing I have ever done.  SKYDIVING!  I still can't believe I jumped (well, more like being scooted out) of a perfectly good airplane!  I ate some excellent BBQ in the oddest place I have ever seen, and I drank some beer with  people in Helen, Ga.  This is also the month that I got Callie (insert smile here).  I realized just how much I have to be thankful for.
Last but not least, December.  After a short trip back to Wisconsin, and being sick the whole time, I have remained close to home,  as this is the last Christmas I will be with my boys and mom for a few years.  This is the time of year I reflect on the past 12 months, where I have been, what I have accomplished, what I didn't accomplish and where I will be headed during the next 12 months.
Yes, this has been a FANTASTIC year for me, and I look forward to what 2012 has in store!  I hope you can look back on this year and find a thousand reasons to smile, I know I have.
HAPPY NEW YEAR!  Welcome 2012, glad to see ya!
This is my journey…
[donation-can goal_id='keep-me-on-the-road' style_id='default' show_progress=true show_description=true show_donations=false show_title=true title="]